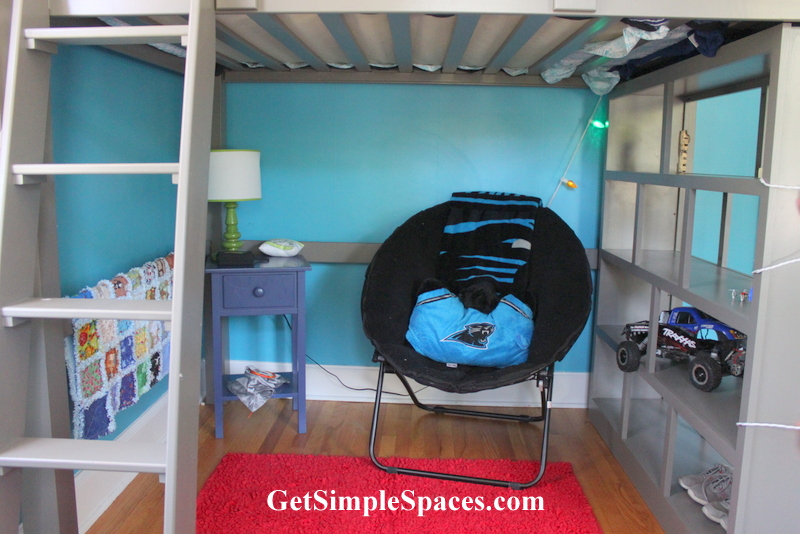 Boy Room Overhaul Part 1
Many people say that more fun can be had decorating girls' rooms than boys, but I think that's because they haven't seen these pictures! I have exciting room makeovers coming to you in 2 parts! In the next two weeks I will be sharing photos with you from two separate boys' rooms in the same home.
My client contacted me in an effort to redo all 3 of her children's rooms. This family had moved in and begun remodeling their home, naturally placing the kids' rooms as last on the priority list. The bedrooms had gotten out of control.
We began the process of giving her boys' rooms a complete overhaul. To begin with, we talked space planning and storage, and my client shared her vision for each room. This included a built-in desk and possibly loft bed. We brainstormed layouts and came up with a few options. I quickly put her in touch with Scott Thigpen of Solid Foundations Builders to discuss her ideas and get quotes.
Who understands that before you can decorate, you have to organize?! So our first step to carry out the plan was going through every square inch of the boys' rooms. These rooms belonged to 10 year old boys. Need I say more? Even still, I enjoyed it. It's strange but true. I love this stuff. That's why I do it!
I'm going to refer to these two rooms as the "Blue Room" and the "Green Room" (according to wall paint color). This post, I'm sharing the Blue Room with you. Are you ready to see the first transformation?!
My client hired Solid Foundations Builders to build a loft bed, built-in desk, and closet storage, and I am blown away by the result!


Just look at the detail and functionality of this bed! Tons of space underneath, with cube shelves for storage.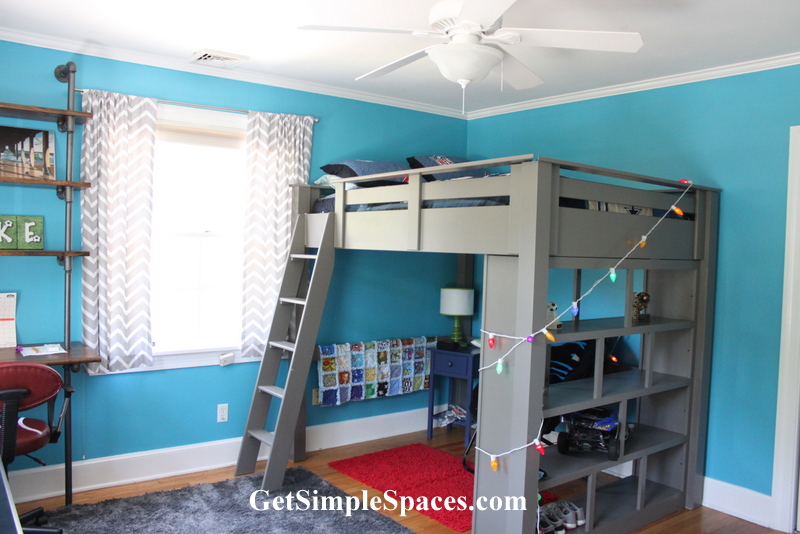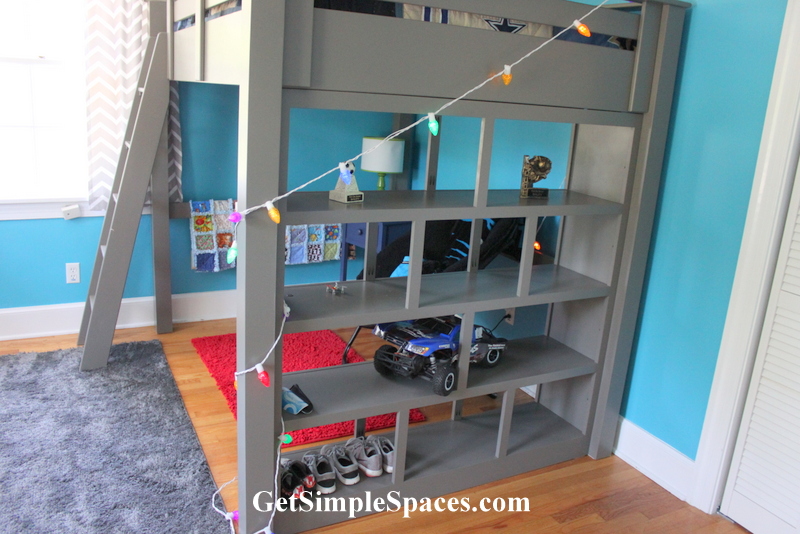 The design of the desk is one that my client had seen somewhere and fell in love with. She asked Scott if he could make it happen, and as you can see he did!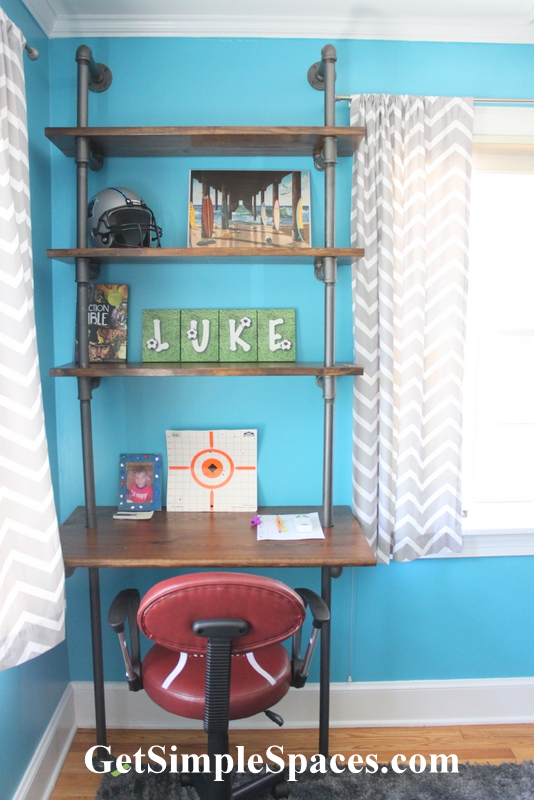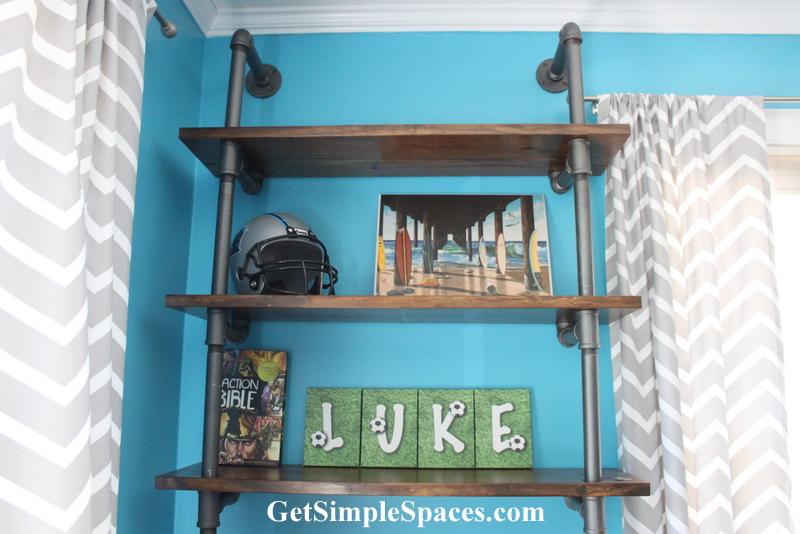 There are two closets in the room. One was left with a single clothing rack and shelf, while the other received built-in cube storage (also built and installed by Solid Foundations Builders) that is versatile and can serve different purposes for any age child.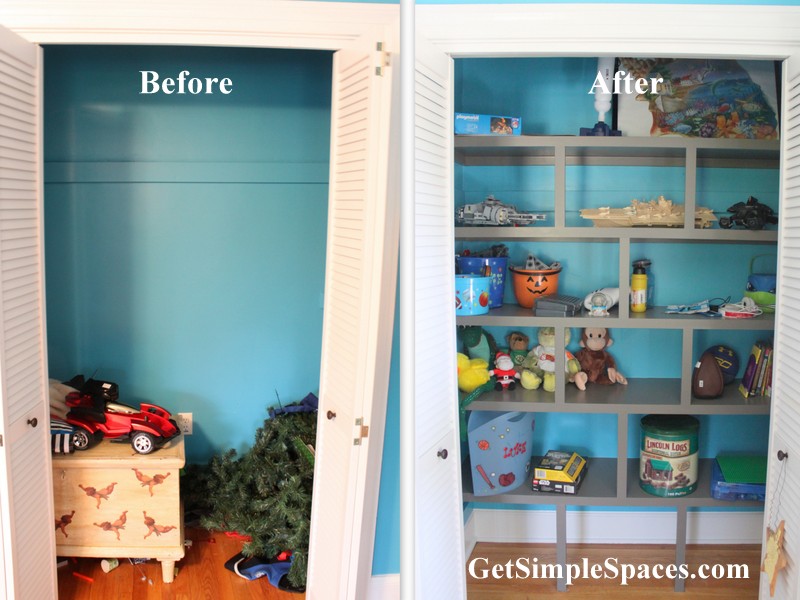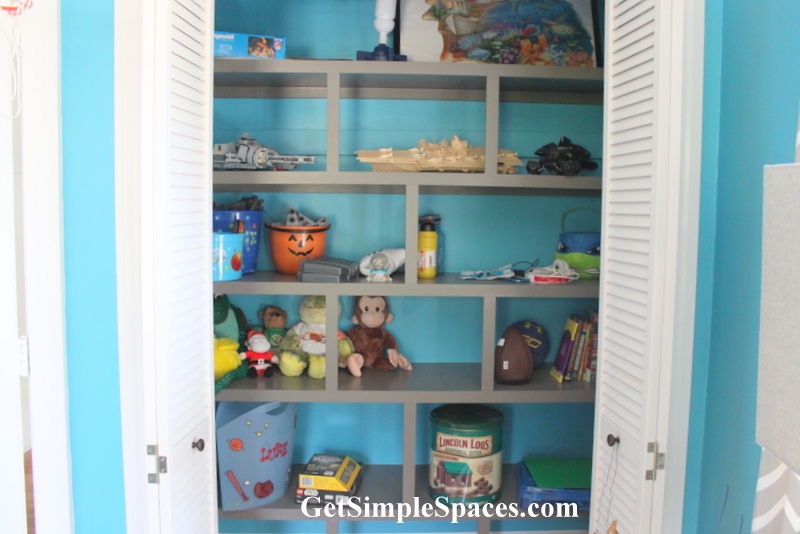 Needless to say, my client and her son were very pleased with the results! Here's what she has to say about the project:
I am so grateful for contacting Melissa at Simple Spaces. Honestly, before calling I had been thinking about it for a long time. I felt that if I called and asked for help, it would be admitting failure as a mom to keep my kids' rooms neat and organized. We were doing so much remodeling on our old home when we first moved in that the kids' rooms were last on the priority list (we needed working bathrooms and kitchen!). Their rooms had gotten out of control and I could tell it was bothering them as much as it was bothering me. It had gotten to the point that whenever I walked into their rooms and opened the closet door I felt stressed and overwhelmed. So, I gave in and called Melissa! At first I felt like a diva but I am so glad that I did! She was incredibly helpful and non-judgmental. She wasn't afraid to roll up her sleeves and help with the non-glamorous work of going through 10 year old boys' rooms 🙂 She helped me decide on curtains, floor plans, and what to keep and give away. I felt like she was a partner who really cared and not just someone providing a service. That is true customer service! I am so happy with the end result and so grateful! So are my kids! They love their new spaces and we love hanging out in their rooms together. If you are thinking about asking for help, do not feel ashamed. Call Melissa! You won't regret it. ~ Gina
Be watching out for the "Green Room" transformation that I will share next week. Out of all 3 rooms, that one took the most amount of time for me to work through. Can't wait to share it with you!
Also, check out her daughter's room  in my last post for an amazing transformation, girl style!
Happy Organizing and Decorating,
Melissa
Get Organized. Simply Live.