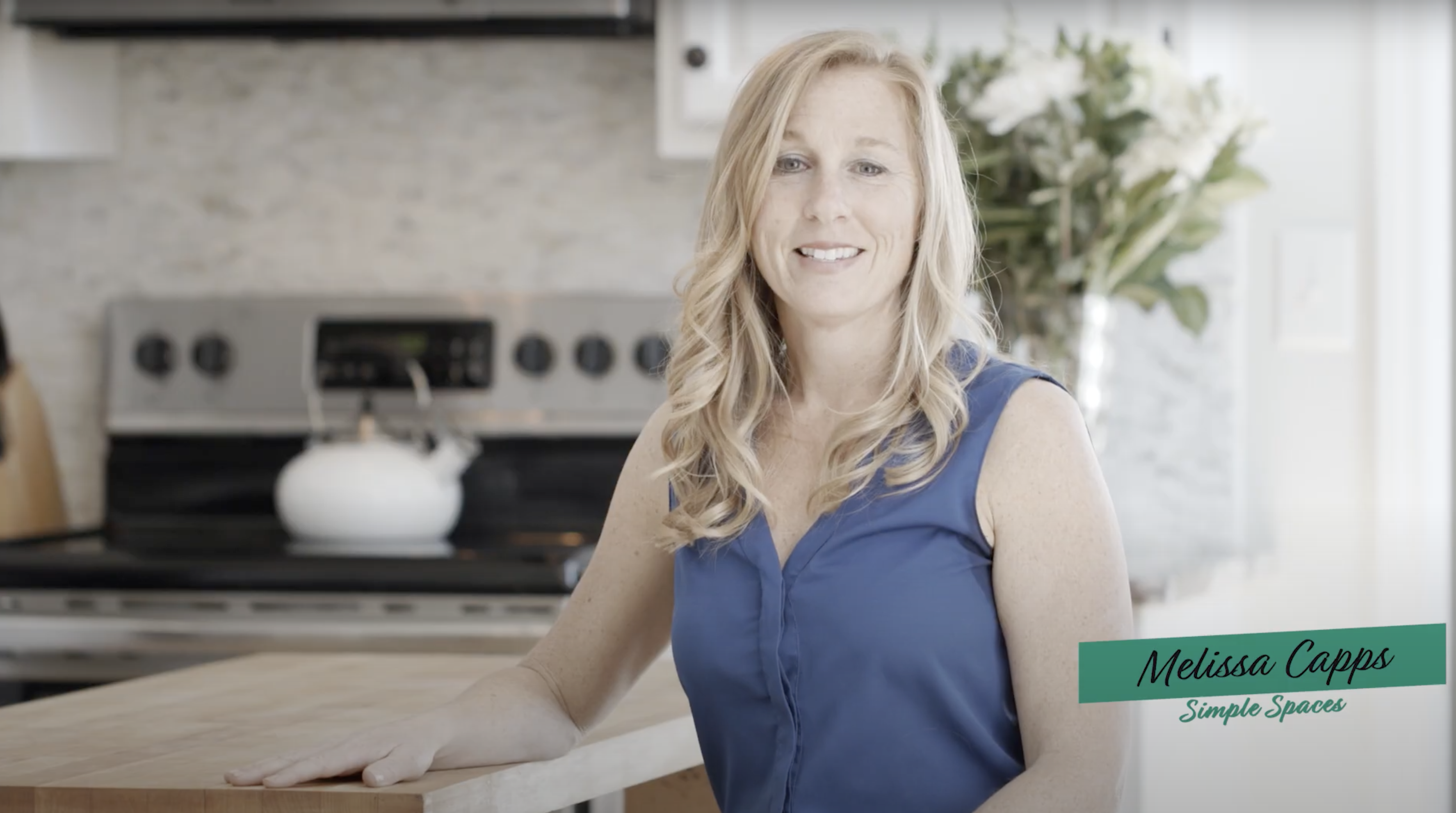 Why Work with Simple Spaces
Meet Melissa Capps, founder of Simple Spaces
Professional Organizer, Home Staging Expert
At Simple Spaces, we provide home solutions that work through organizing, styling, and staging. We will transform your space into one you'll love!
I began organizing and styling homes after finding the benefits of having an organized home myself. My mood improved, my productivity increased. As a wife and mother, I have learned that we are all happier and more at ease when our home is in order. The chaos of living in disorganization turns into stress for the entire family. I wanted to help others find the peace and freedom that comes from an organized space.
From there, Simple Spaces began.
Simple Spaces provides home organizing, styling, and home staging for real estate agents.
As a professional organizer, I'll help you bring peace and simplicity to your home. We work together to organize and set up systems that fit your needs and will work for you for the long-run. From closets to kitchens, we want you to enjoy all the spaces in your home. Whether you need a DIY plan or  professional, hands-on organizing services, we would love to work with you. Learn more about about home organizing services.
We often find that our clients not only desire organizational services, but also assistance in decorating their homes. When you work with Simple Spaces, we help you transform your space into something that fits your personal home aesthetic. By using pieces you have or by bringing in new pieces, we design spaces you feel proud to share with family and friends.
Simple Spaces home staging services ensures your home, or your client's home, is ready for potential buyers. Home staging makes a home look larger, brighter, cleaner, and most of all, more desirable to buyers. We work with a number of real estate agents in the Wilmington area to help their sellers prepare their home for listing. Learn more about Simple Spaces Home Staging services.
If you would like to learn more about Simple Spaces or schedule a consultation, please contact us! We would love to help you bring more peace and simplicity to your home.