An Organized Kitchen
The Kitchen.  The most valued space in the home to many people.  Kitchens can be the most difficult space to keep organized because of the constant flow of activity.  Having great organization within all the cabinets and drawers is a must.
This is a "no compromise" space in my home.  Which means, I want it absolutely functional and clutter-free.  With a husband and 3 boys who eat 3 meals and a few snacks a day, I'm guessing I spend about 70% of the time I'm at home and awake in the kitchen.  So I have to love it and love being in it!
I just finished helping a client reorganize her kitchen.   This client is an extremely organized person, and upon entering her kitchen I saw no clutter.  It is absolutely beautiful and custom designed with tons of  space.  Why did she need my help?  First off, she had combined households within the last couple of years, and still had a lot of duplicates (and triplicates).   Secondly, she needed better functionality and and flow.  Functionality is the most important thing in every room, especially a kitchen.  You need to store things where you use them.
This took a lot of planning and problem solving, but we got things just right for her family!  Here's what we did:
Pyrex dishes that were being used frequently, had been stored in a high hard to reach cabinet, along with some other things.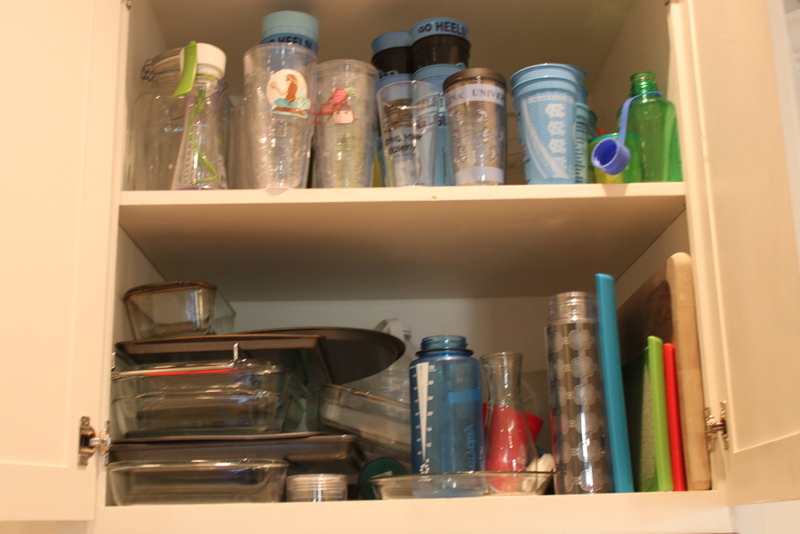 We brought them down to a drawer below the stove top, right at the counter where casseroles are prepared.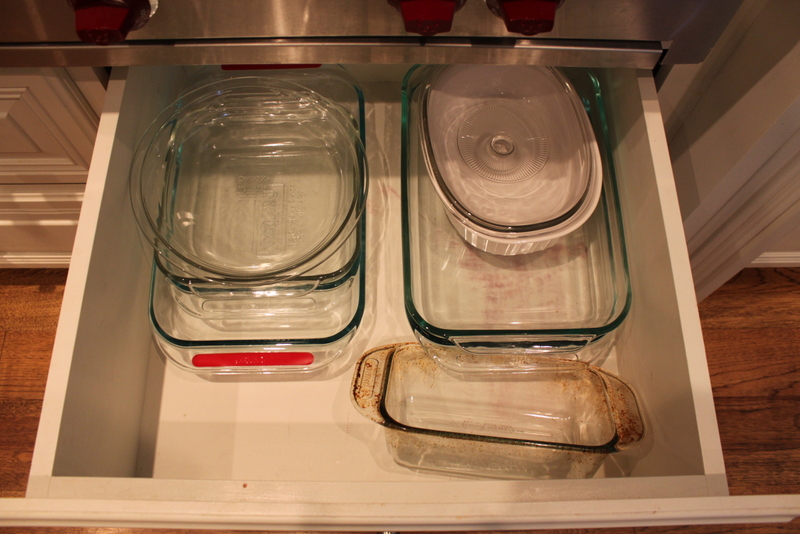 This client entertains often, and thus has several serving platters/dishes.  They were hard to get to, on another high shelf.  I thought the plates and bowls deserved their own cabinet as well.  So here's what we did that cabinet:

We took another cabinet that had a few miscellaneous items hogging great space, and gave them new homes.  We then customized this free cabinet to store her serving platters with much better accessibility!  Thank you Martha Stewart!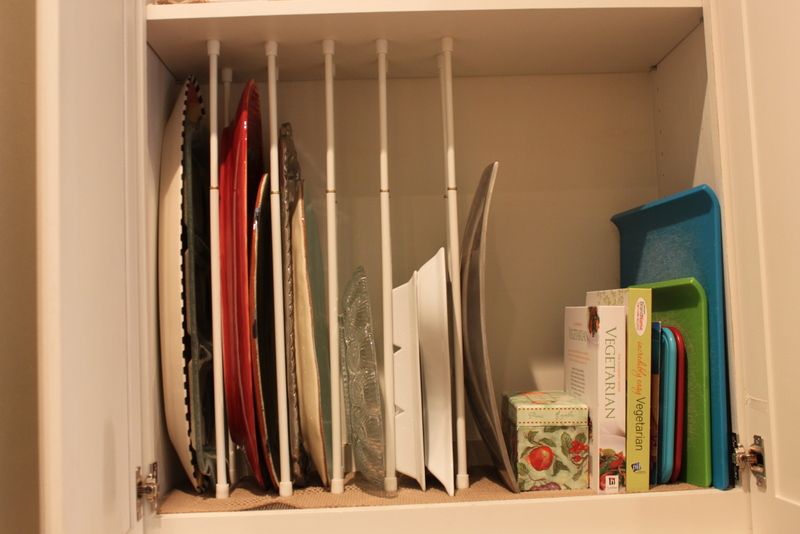 We put all the food storage items together.  Don't go overboard on Tupperware.  When deciding on how much you need, take into consideration how often you have leftovers, do you actually eat your leftovers, who takes them to work, etc.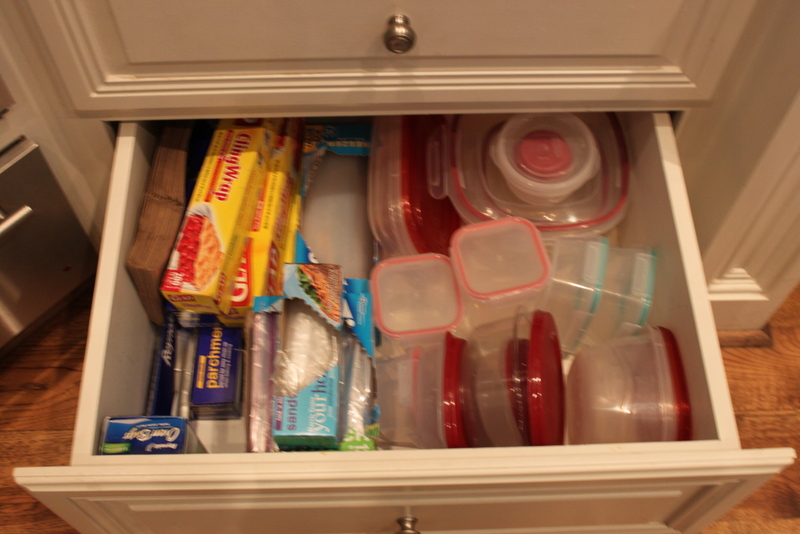 Check out how much better this utensil drawer looks after we used a divider and put a few things in more functional locations:

We did the ENTIRE kitchen.  I think we left one cabinet untouched, because it was already perfect.  We completely reorganized the pantry too, but that's for another blog post.  I loved working with this client and am so excited about the new flow she has for her kitchen!
Do you love your kitchen?
Thanks for reading!
Melissa