Spring Giveaway!
I'm so excited to be part of a giveaway with over 15 other local businesses!  Placenta Works is doing a Spring Gift Basket Giveaway this week.  You can go to the blog and check out the prizes, and enter to win!  Its so easy.  All you have to do is "like" each business page on Facebook, and you can do that all on in one spot on the blog.  Just simply go here and follow the instructions to enter.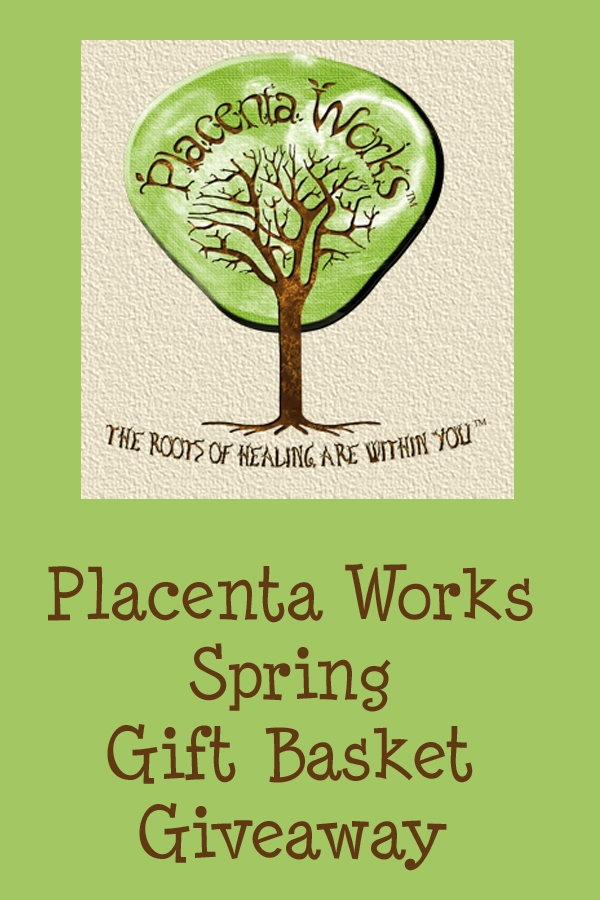 Most of these prizes are geared towards mommies and mommies-to-be, but please everyone feel free to enter!  If you're not a mother maybe you're a father, a grandparent, aunt or uncle, friend of a mother, or maybe you just want a baby shower gift supply for the next couple of years!  I'm giving away a free organizing consult, who doesn't need one of those!
I personally know some of these business owners, and like me, they are moms who have come up with a creative way to help contribute to the family income while still being home and present with their children.  We need your help in expanding our exposure to potential clients/customers.  And, we are excited to giveaway our services/products to one lucky winner!
Speaking of motherhood, I thought I'd share a few pictures of my clan.  Being a mother is the hardest thing I've ever done, even harder than starting a business!  But definitely the most rewarding.
Here's a true picture of how I get things done around the house during the day, with this helper: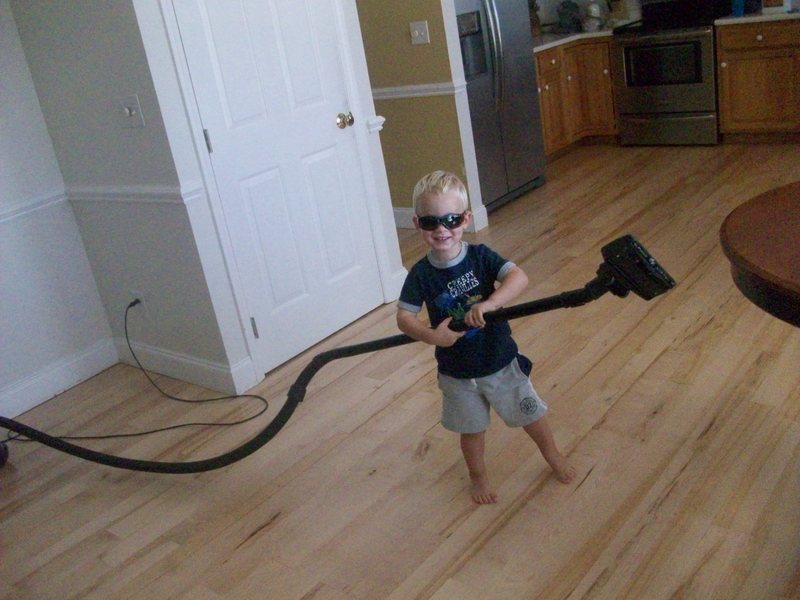 He likes to help with everything, especially baking: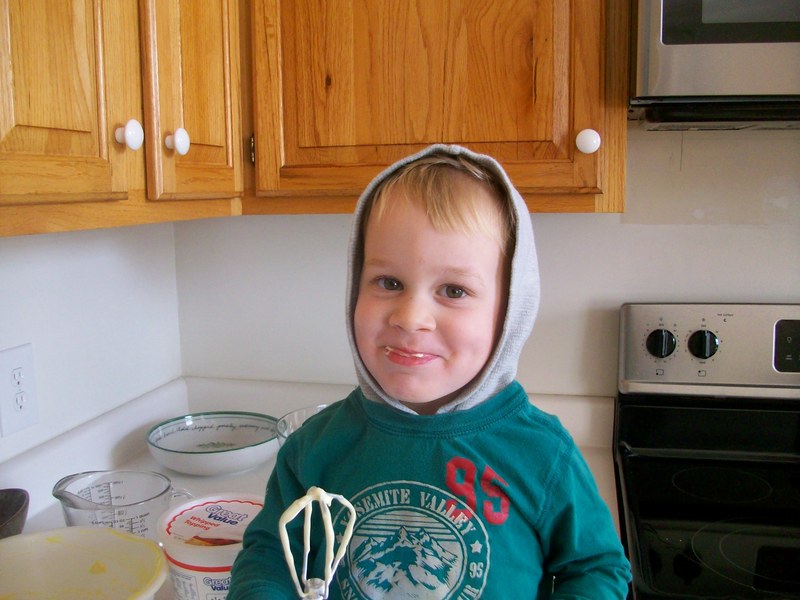 My preschooler and 2 year old getting some practice being "Daddies"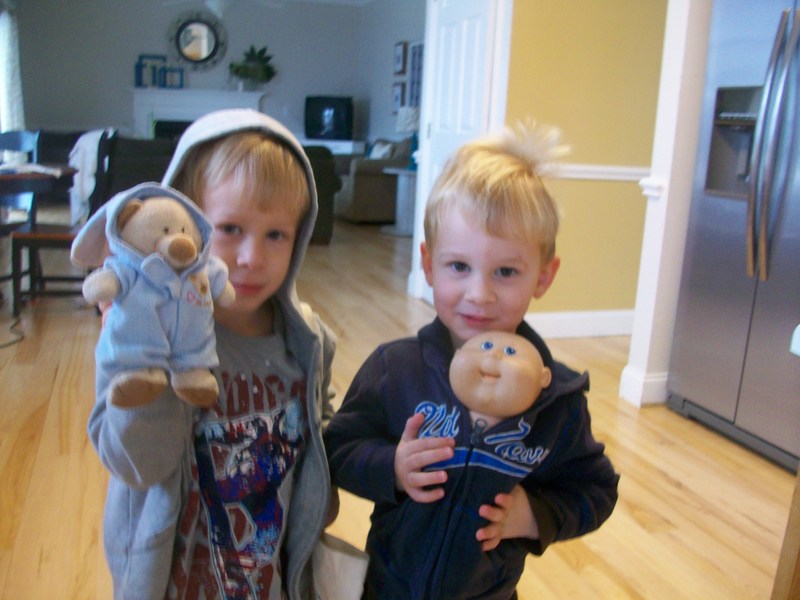 My oldest child lost his first tooth last year, and has spent most of First Grade missing at least one of his front teeth!  We like to tease him and ask him to say words like "thief" and "leaf."
Here's one of my favorites of all 3 handsome boys.  Yes I get to spend most of my time everyday with these little guys.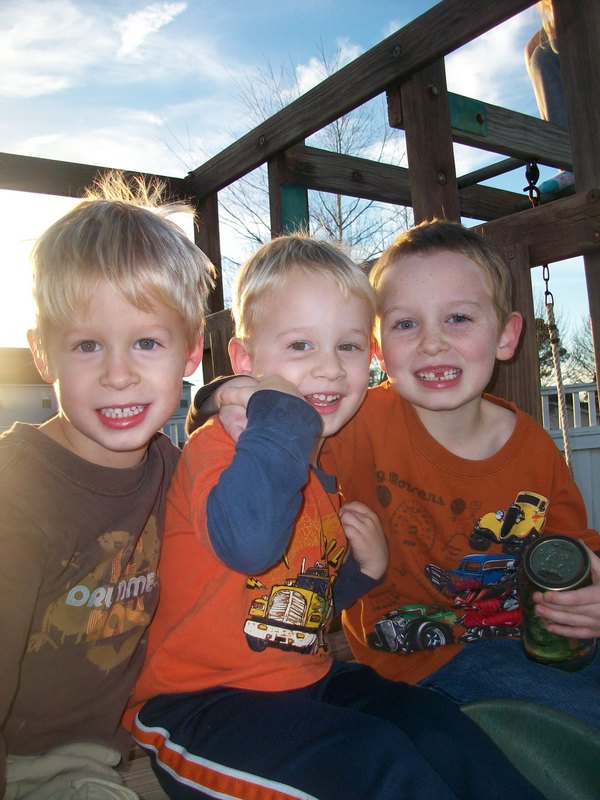 Go enter the raffle and tell all your friends!  Thanks for reading,
Melissa
Get Organized. Simply Live.