Declutter Your Drawers
This week I want to share some tips with you on how to declutter your drawers.  I'm featuring drawers from a desk and 2 different kitchens, but the principles can apply to any room, any cabinet or piece of furniture.  There are drawer organizers in stores everywhere and tons of blogs online that share creative and inexpensive ways to bring order.  Pinterest is a great place to look too!  You can browse my boards and get some ideas here.
Here's one of the drawers in my desk where I keep pens, pencils, notepads.  I bought these trays from Old Time Pottery, and they were around $1 a piece.  Utilizing trays makes a "home" for everything in a drawer.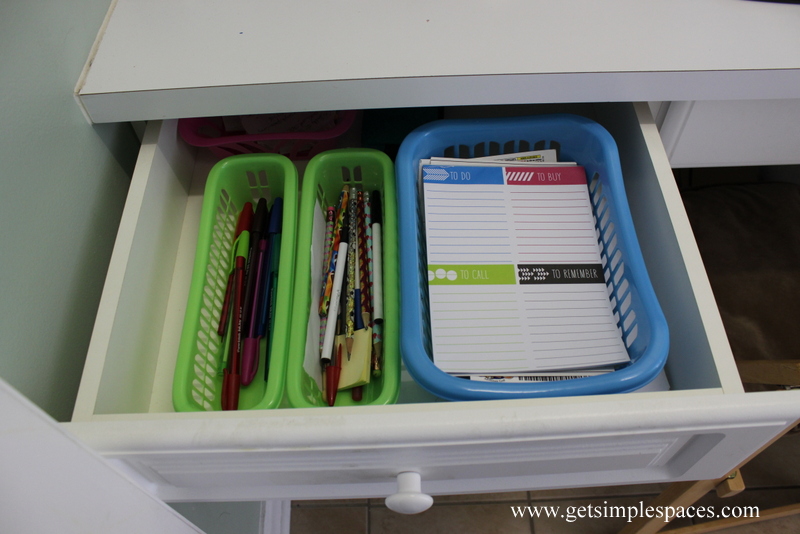 Here's another drawer with more trays.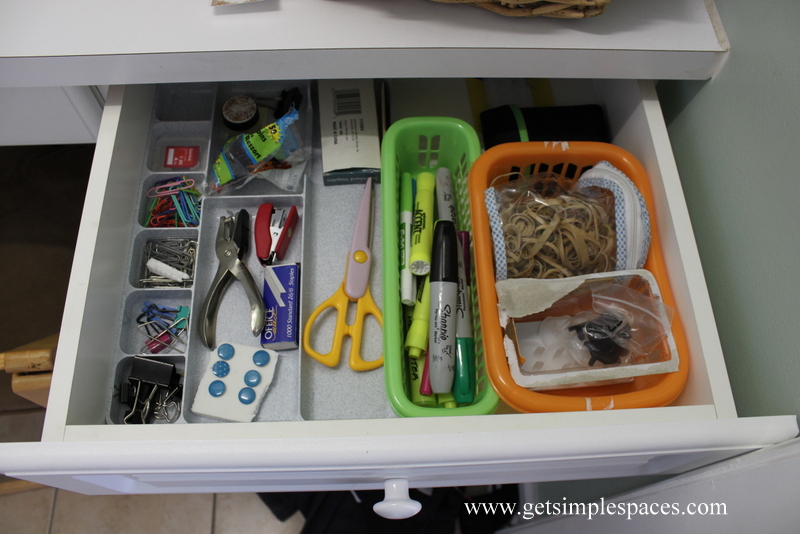 This next drawer is where we keep our keys, bills, coupons (not a huge coupon person but there are some we use).  As soon as we walk in the door this is where the keys go.  As we look through the mail we bring the few bills we still get in paper form to this drawer and put them in order of due date.
Onto the kitchen.  The photos I'm sharing are from a couple different kitchens.  This first one is of a junk drawer.  These trays came from the Dollar Store!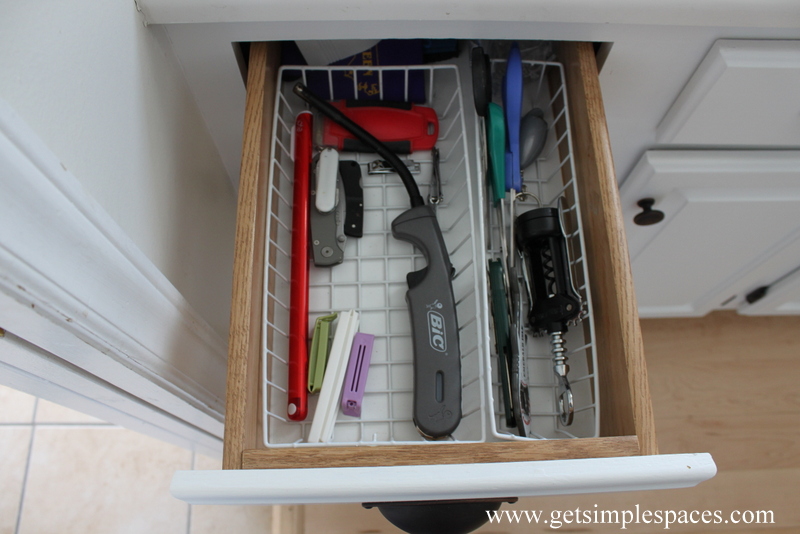 Here's another one.  Notice a tray is used to group the small things together.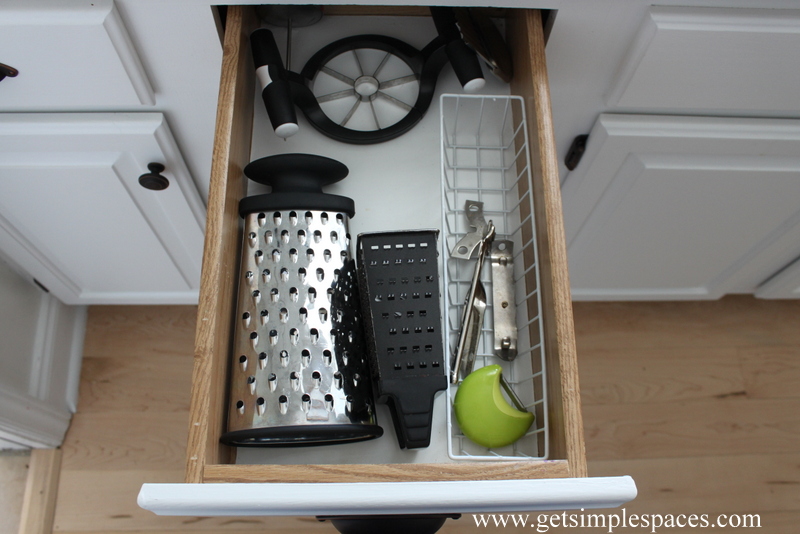 From another kitchen.  The divider tray used in this drawer of cooking utensils makes everything visible and easily accessible.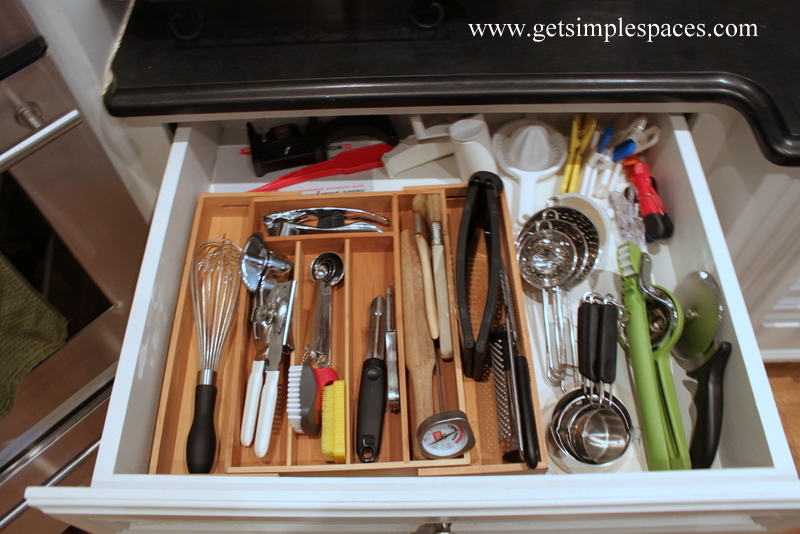 Group like things together, such as these towels and potholders.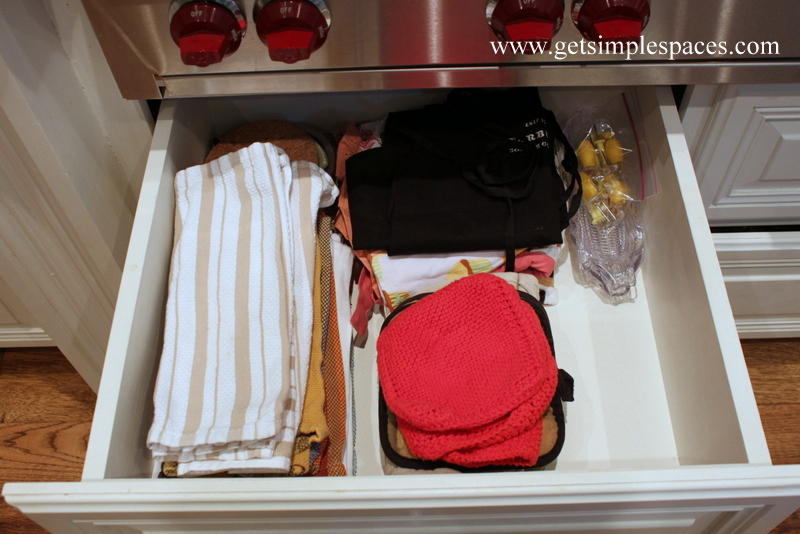 All the pyrex dishes fit well in this deep drawer.  Do not overstuff drawers or cabinets!  Find more space or go through and get rid of what you don't use.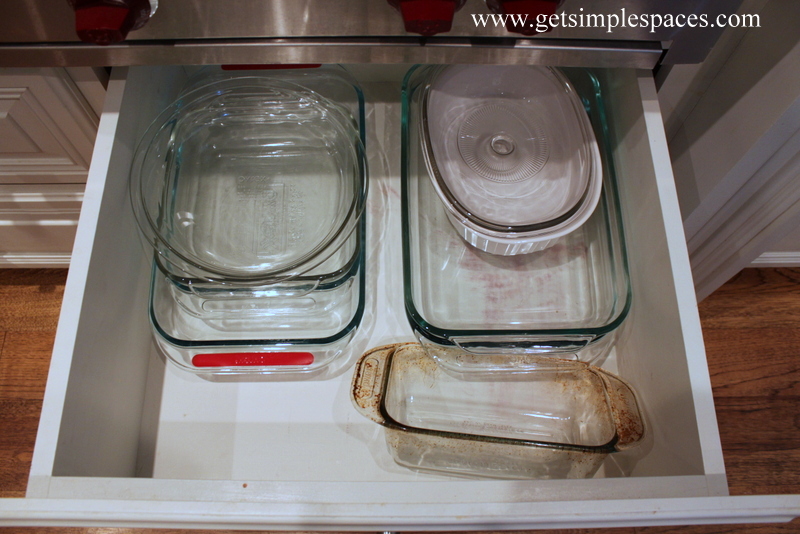 Again, grouping like things together in this deep drawer.  Strainers, mixing bowls, salad dressing mixers, measuring cups: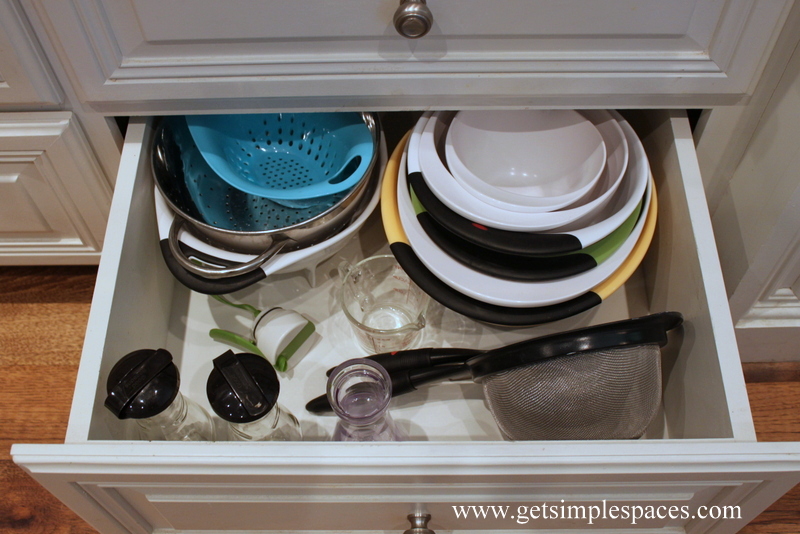 This deep drawer is being used for plastic cups.  If you can put the children's dishes, utensils, etc low enough for them to reach it works well too.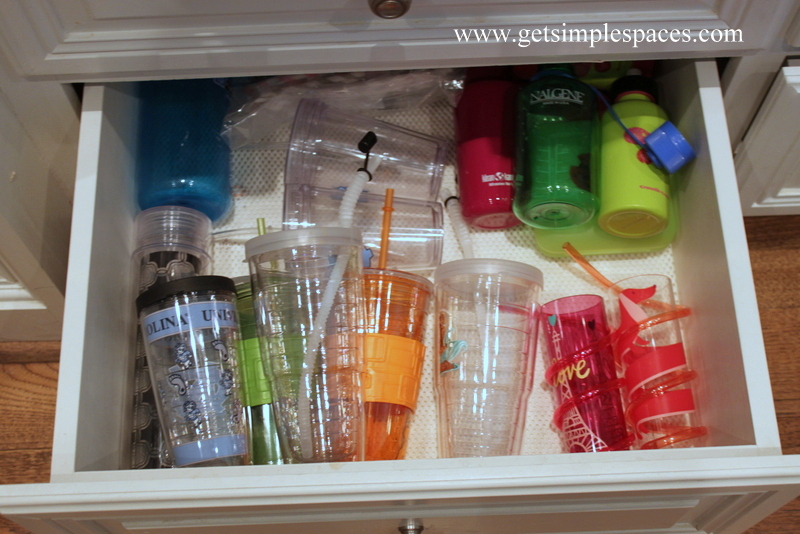 Deep drawers are also great for food storage items, including tupperware.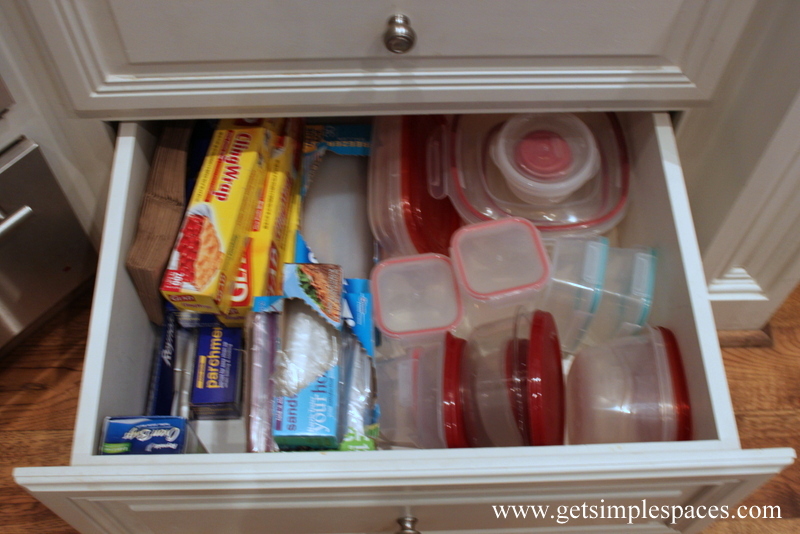 From my kitchen, bags in one: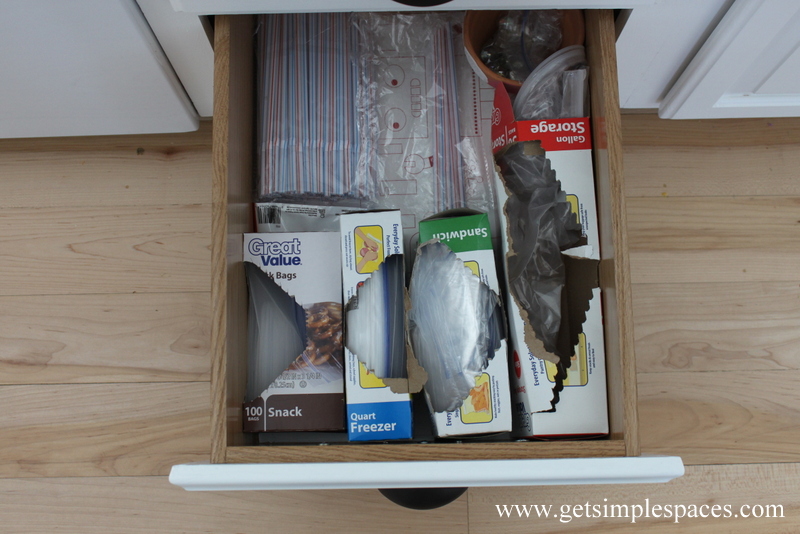 And above it I can store the rolls: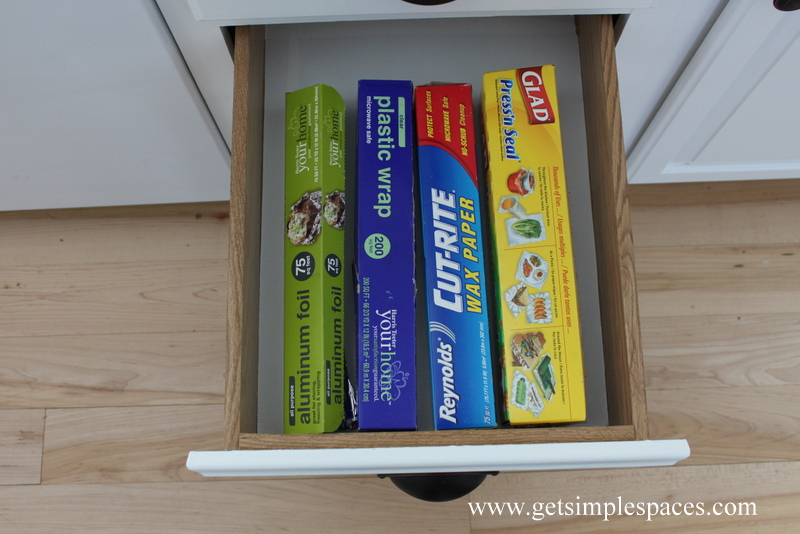 I could go on and on but I hope you have some fresh gusto now to go and get those drawers into shape!  I have some in my house that I don't have dividers or trays and desperately need some help.   It feels good to put things away, and it feels good to put things away into a decluttered drawer.  The key is having the right tools and a good PLAN.  Have fun!
Melissa
Get Organized.  Simply Live.