Organizing Photos
In this technological age where everything is digital, I will say I've had a hard time keeping photographs organized.  While I am thankful for the ability to immediately view photos (and find out if a second take is needed), I sometimes miss being forced to print them out!
Recognize this?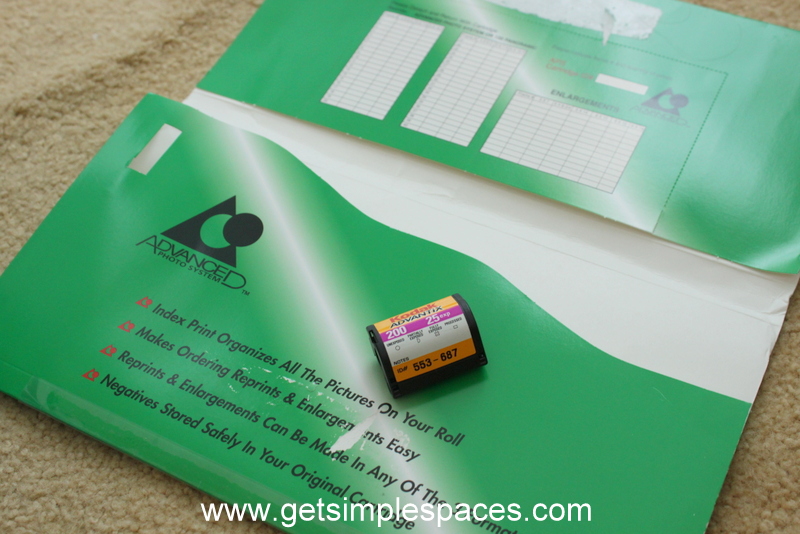 I cleaned out my master closet a couple months ago.  Go here to read the post I wrote on it, I shared pictures of my mess!  While cleaning it out, I found a huge rubber tote of loose pictures.  Many were in sleeves like the one pictured above. When I had pictures printed, I always opted for doubles! (did you do that?)  That way I could give one to friend, use them to scrapbook, or just have extras.  Well, a lot of these loose photos were the double of a picture that's already been filed into an album.  However, I didn't want to throw them away, because I don't mind having two copies in two different places (like we should always do with digital).  And unfortunately, some of the pictures never made it to an album.
As you can see when you read my Simple Closet Part II post, I found some GREAT boxes in the stationary section at Target.  These are desktop organizers, but they work great for my photos because they can hold 5x7s too!  Since my blog post, I was patient and found more boxes of complementing patterns, so I'm very pleased with how it turned out!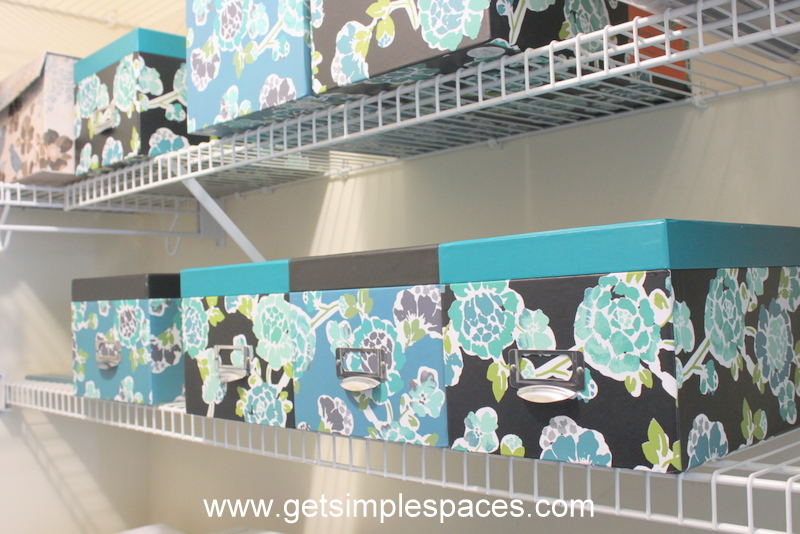 I have two boxes where I organized photos by year.  A third box I devoted solely to our wedding day, organizing it by events (dress fitting, showers, rehearsal dinner, ceremony, reception, etc.).  I started with sheets of cardstock and printed two labels on each sheet (cutting them in half and trimming off the side worked perfectly!).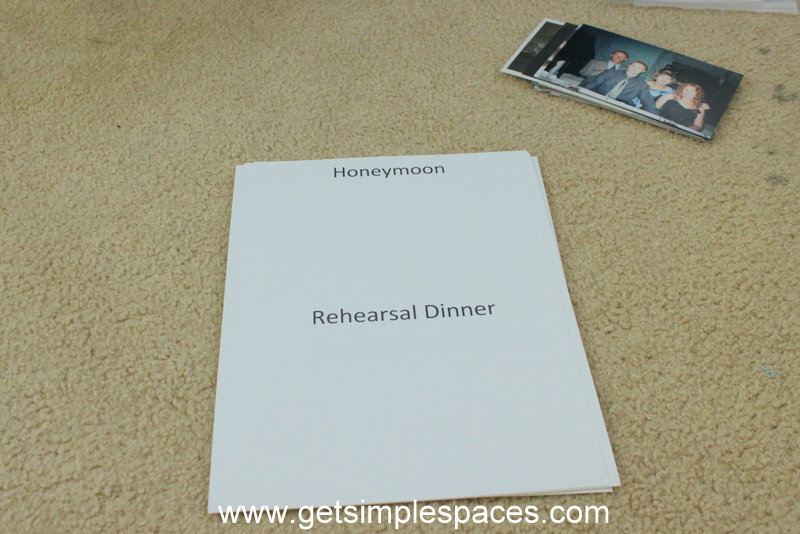 Then I spaced the labels out and sorted the pictures.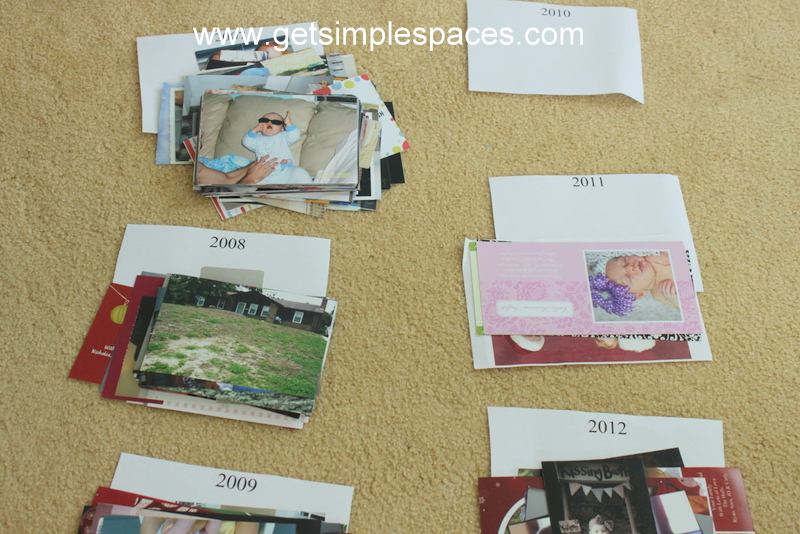 This is how they turned out in the box: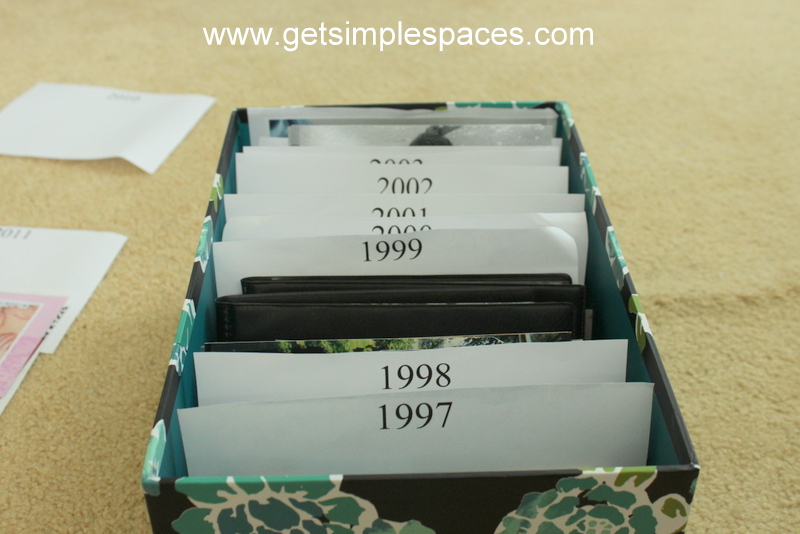 I also found a matching "file box" at Target, which I used for larger photos like 8×10 and professionally taken photos (as the days have passed and we have updated pictures in the frames in our home).  This also houses childhood pictures of us, and some of our parents that we've gotten copies of along the way!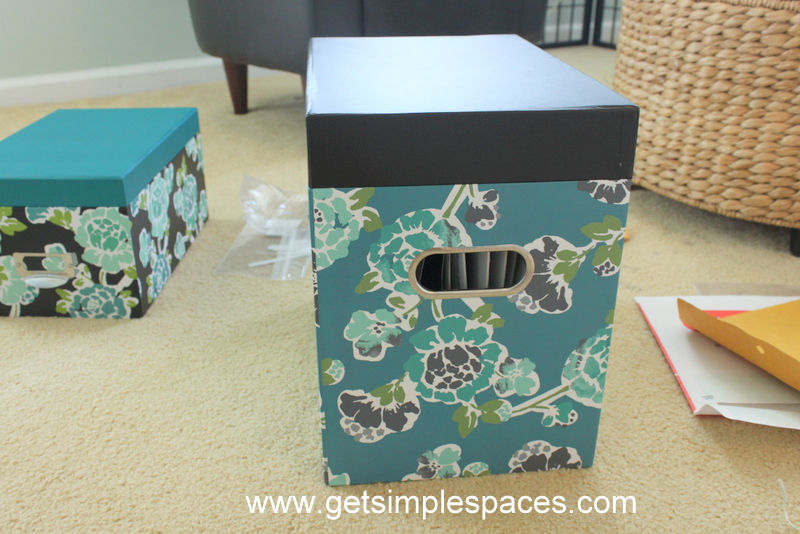 It came with hanging file folders, which are perfect for organizing the photos inside!  Score!  It did not come with label tabs, so I will have to purchase some if I decide I need them.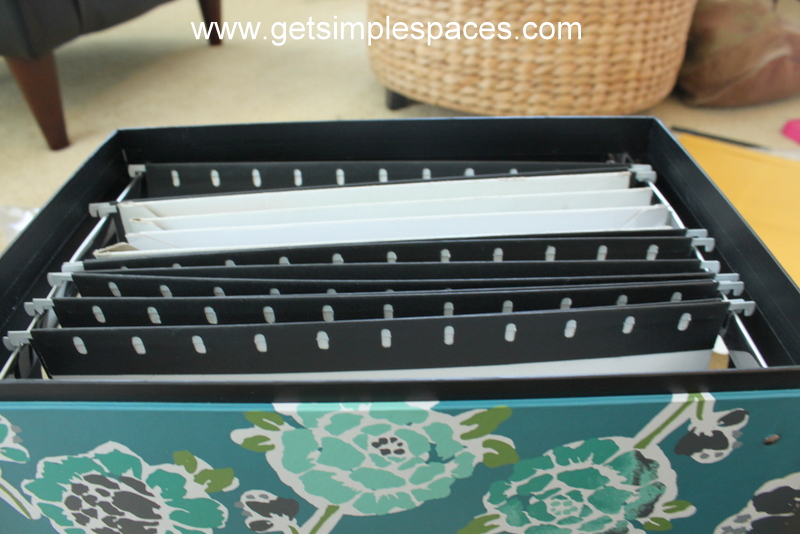 Here's a shot of it in the closet.  I have another box of the same that houses keepsakes.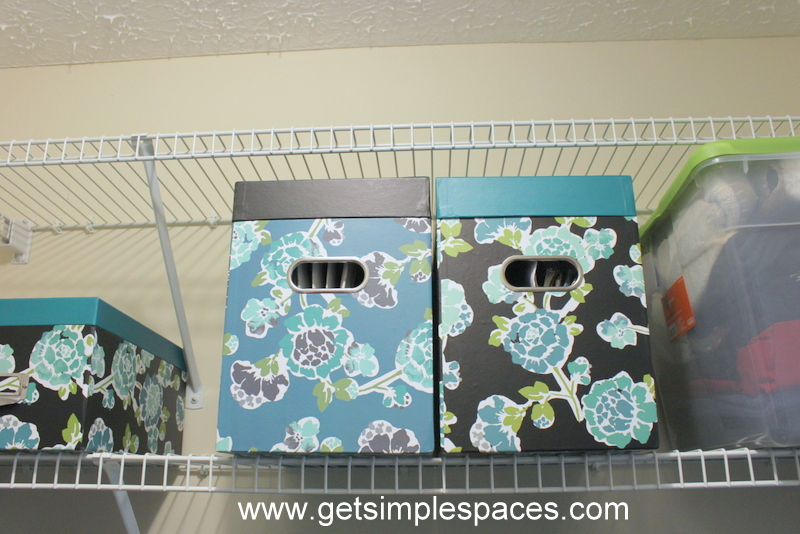 There are so many different ways to do this.  But this is what works for me.  I love that I can pull a box down and flip through the years, or reminisce on our wedding day with those snapshots caught by the disposable cameras on the guest tables (do  you remember those?!!!).  My how times have changed!
Hope you are inspired to tackle those photos.  And always remember, one step at a time 🙂  Happy photo organizing!!!
Thanks for reading,
Melissa
Get Organized.  Simply Live.