Digital Photo Storage
I shared a blog about printed photo storage on Tuesday, and I just thought this week wouldn't be complete without sharing some digital storage advice.
This simple solution comes from a great photographer and friend of mine, Lauren Millard with KMI Photography.
The most important thing you can do with photos, is to back them up on external hard drives!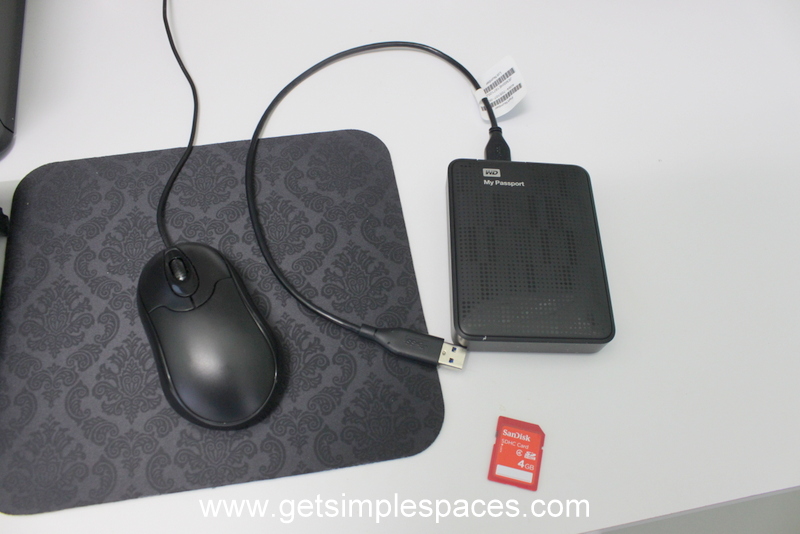 You can get affordable external hard drives at Sams Club or Costco.  Having your photos backed up in at least two places is very important in case a hard drive or computer were to crash! An extra measure would be to store that hard drive in a fire safe or off-site at a friend's or relative's home. You can also backup your photos to online services like dropbox.com or box.com.  If you have a mac then take advantage of Time Machine, a service that backs up your computer every hour.
We organize our photos by date. First, we have them filed according to the year.  Then within that year, the corresponding month. Then we have master folders named "EDITS" and "PRINT". Edits are for all the images you have culled through and chosen your favorites and "PRINT" folders are when you are ready to print all those chosen images. Then you simply place your digital photo order with that "PRINT" folder.
So your folder structure would look like this 2013>10>Halloween>Edits or2013>10>31>Edits
Let's thank Lauren and KMI Photography for sharing this simple, yet super effective photo storage solution!  Why not get started this weekend?!
And remember:  One. Step. At a time.
Thanks for reading!
Melissa
Get Organized.  Simply Live.