Man's Closet Makeover Part I
Over the next few days, I am opening yet another space in my home to you.  My husband's closet.  For a while now, I've been putting clothes away in a closet that looks like this: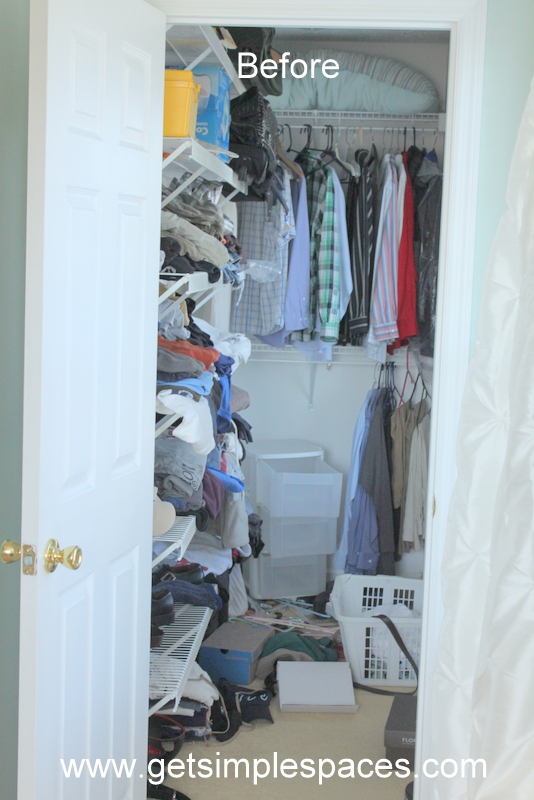 My husband and I are fortunate to have his/hers closets in our master bedroom.  We only have one dresser that holds some of my clothing, so all of his clothing (including socks & underwear) goes here.  His closet has gotten away from him (just like mine did if you remember that post! Read it here if you haven't).
Here's a close-up of his shelves (before I mastered them):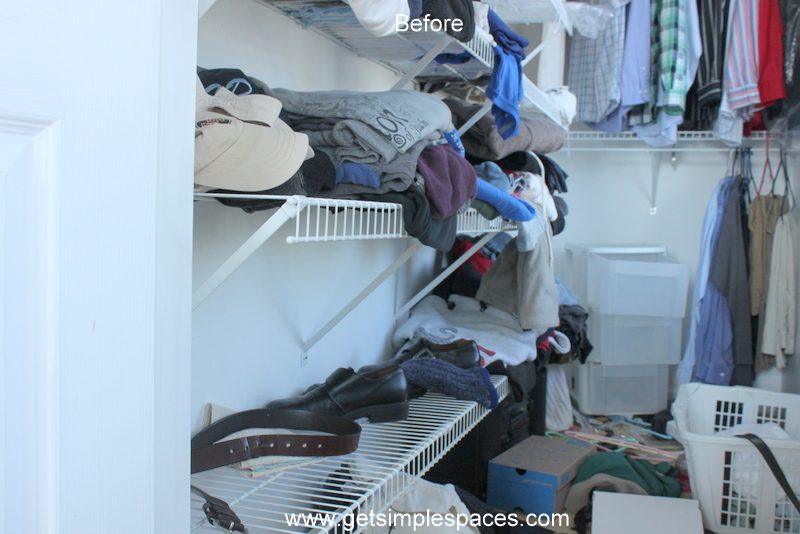 He has attempted several times to bring order to the closet, but it always goes back to this.  And the main reasons, are the main reasons that most clutter and disorganization occurs: everything does not have an assigned place, there is not a functional flow to the space (the order it doesn't make sense), and clutter attracts clutter.  His closet just needed a little loving from his professional organizer of a wife, and since I am pretty much in love with him, I decided it would be a nice Friday surprise 🙂
This week, I will be sharing what I did to reorganize the closet over a series of 3 blog posts.  Today, Wednesday, and Thursday.  So don't forget to come back for parts II and III!
First, I did what I do with any organizing job, I took everything out.  As I did, I sorted into piles.  Besides "stays in closet" and "trash", here are the other categories: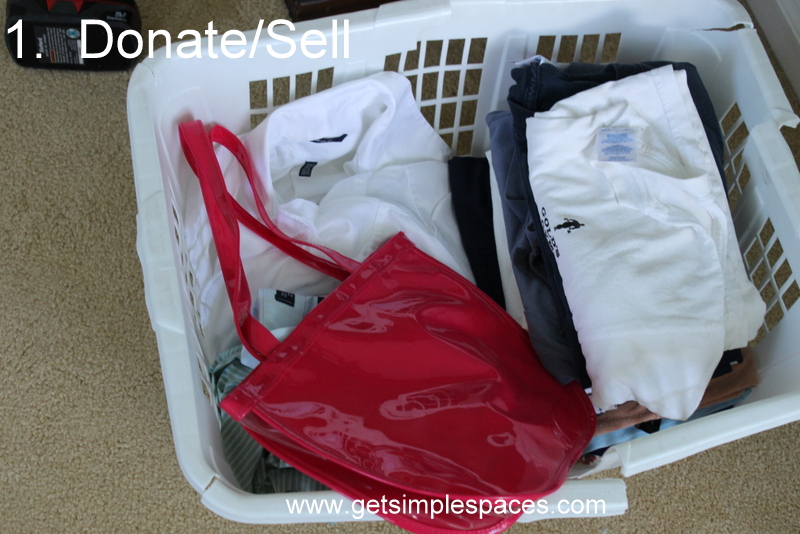 These above items joined others that I'm collecting for a yard sale.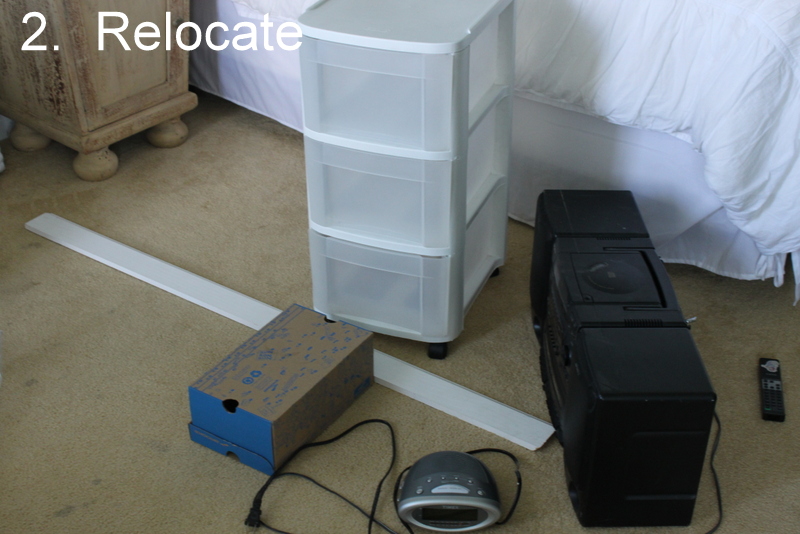 These are things to keep, but they do not belong in the closet.  I have an empty plastic organizer!  If I don't find a place to use it within the next couple months, I will sell it.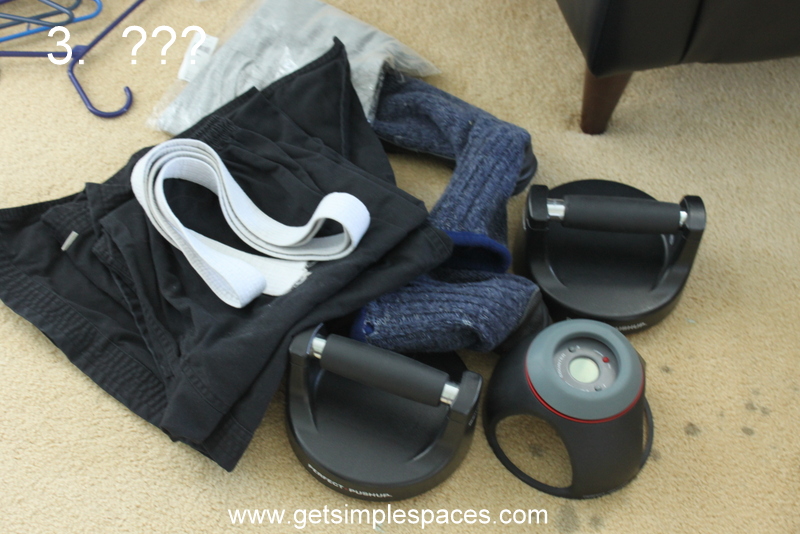 The last category were the items I needed to discuss with him.  The things that I was unsure if he still used/needed/wanted.  I only put into the donate pile what he had already designated for that (there was a stack of t-shirts he pulled out sometime back!).
Then, with a mostly blank slate, I purposefully planned out his shelving.
Go here to view Part II of this closet makeover!
Thanks for reading,
Melissa
Get Organized.  Simply Live.