Man's Closet Makeover Part II
So in my last post, I shared the beginning of my husband's closet makeover.  If you haven't read it, go here first.
Today, I want to share with you what I did to organize the shelves and racks.  When organizing with any type of shelving, you have to think strategically.  Most frequently used things go on the most easy to access shelves, less frequently used items go up high or down low.  Easy to access shelves in a closet are the ones that you can reach straight forward to pull something out, without having to reach high or bend over.
This closet holds a few things besides clothing, like luggage and humidifiers (infrequently used).  I placed these on the very top shelf.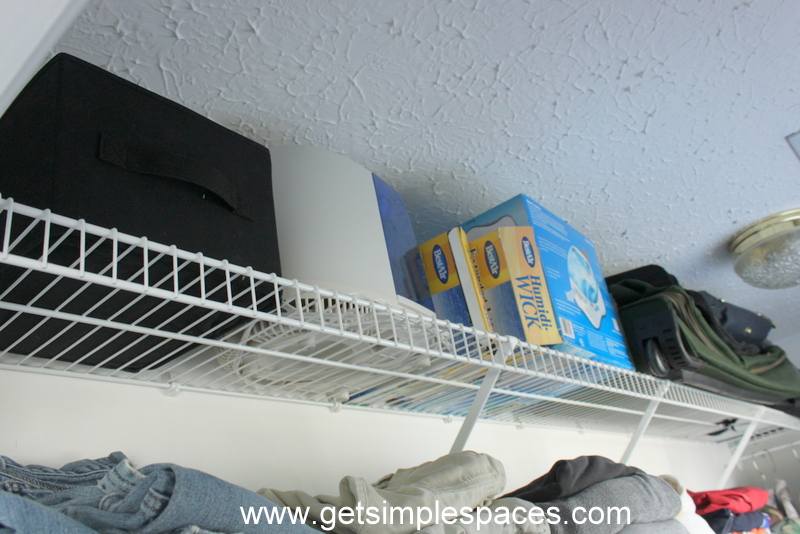 On the shelf below that, I put "old work clothes."  Every man has these!  For yard work, painting, camping, etc.  Next shelf down, I put cold weather clothing (everything except jeans, which he wears year round).
On the 2 most easily accessed shelves, I put: this season's clothes, work out clothes, and socks & underwear.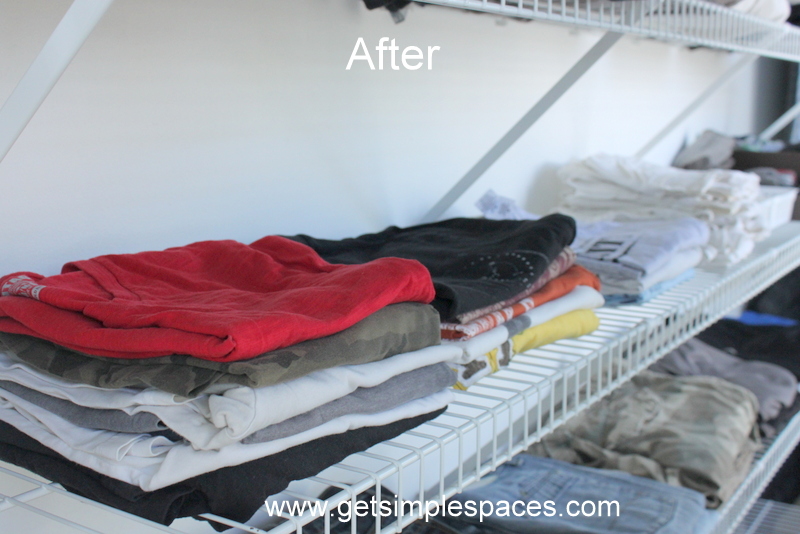 I used the rods on the closet system to divide the shelves into "sections."  Like below. Jeans in section 1, shorts in section 2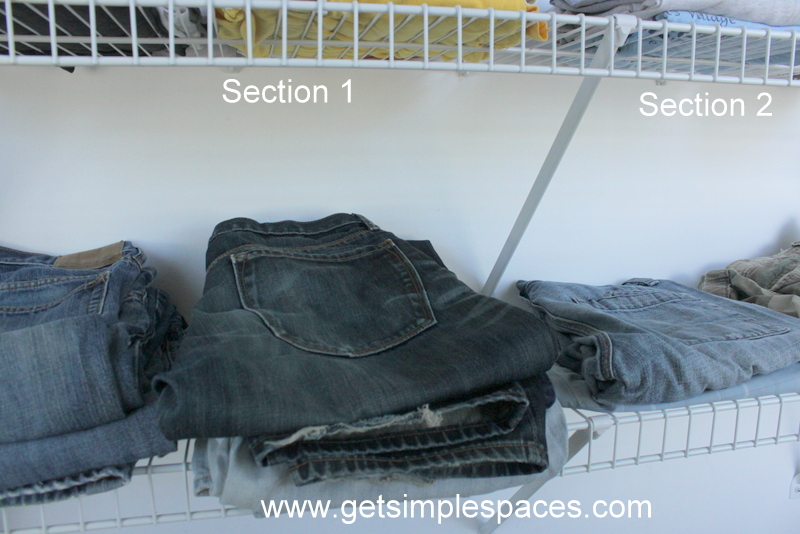 And for socks & underwear?  They needed to be "contained" as they get messy on shelving and are really best in drawers.  So without spending a dime, I found 2 Dollar Store trays I had left from another project, and a solid color shoe box (this was in the closet!)  His white socks are in the trays, his dress socks in the lid of the shoe box, and underwear rolled up and filed in the shoe box.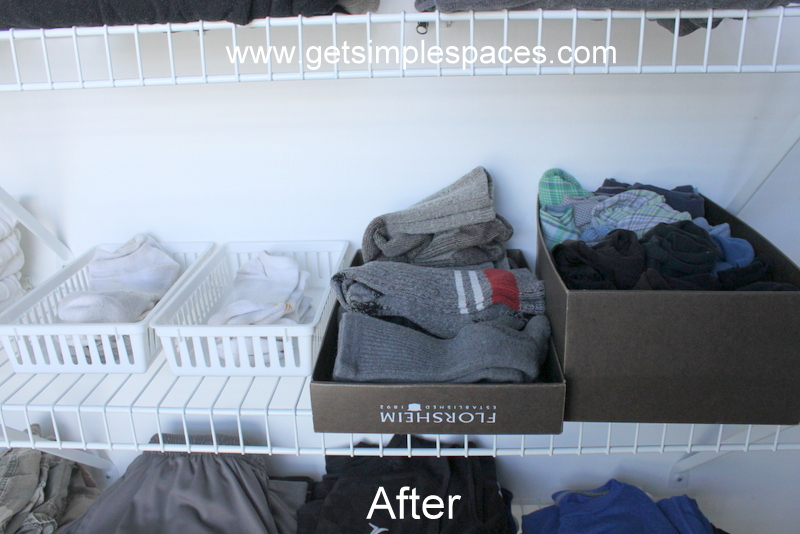 Most of his shoes are downstairs in our mudroom, but bottom shelf is designated for whatever shoes he keeps upstairs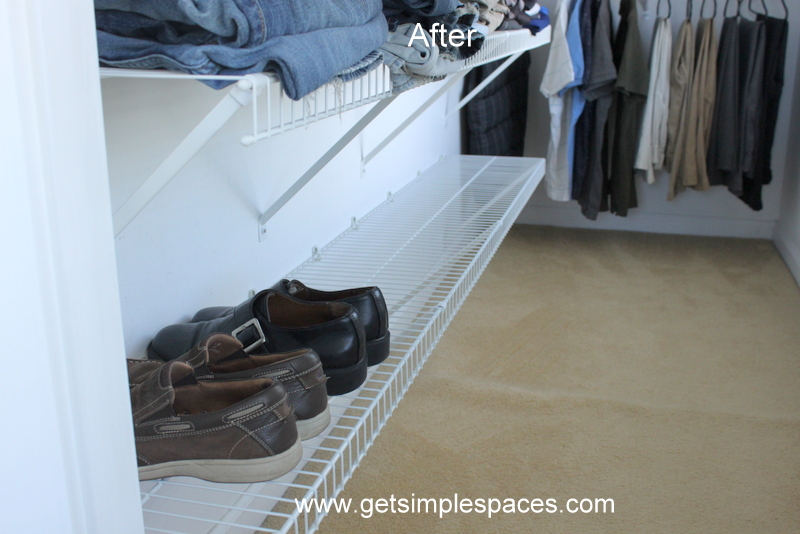 Here's a Before/After of the shelves!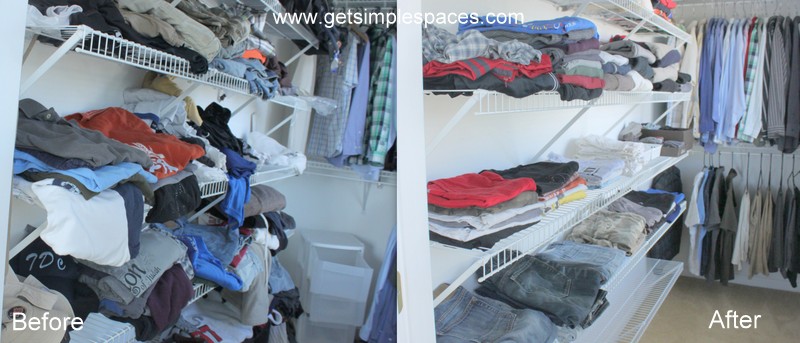 As for the racks, I put dress shirts on the top rack, short sleeves on right, long on left, and then organized by color.  Ties are hanging on a single hanger.  If he had more I would definitely do a tie rack.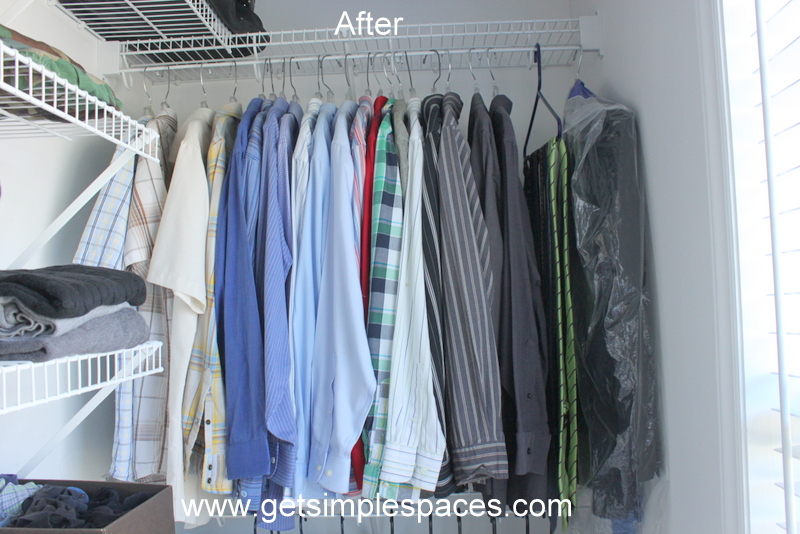 On the bottom rack, polos are on the left, and pants on the right.  Also organized by color.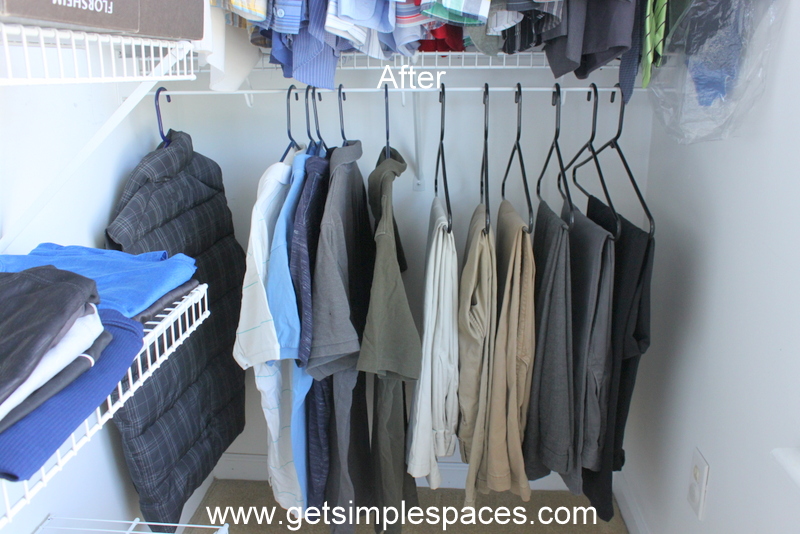 There you go!  Come back tomorrow to find out what I did with hats & belts.  I didn't buy anything!  This girl got creative with the following that I found in the garage: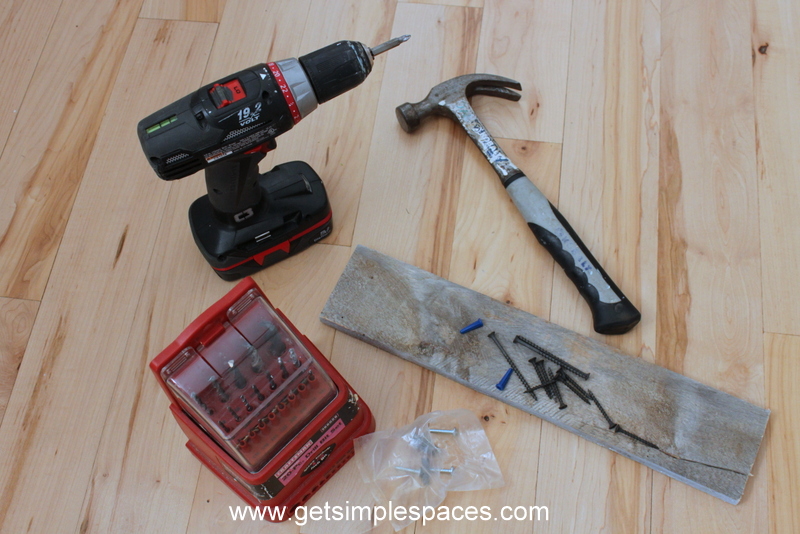 Can you guess what on earth I did with that?!
Go here to read the third and final post!
Thanks for reading!
Melissa
Get Organized.  Simply Live.