Bathroom Drawer Bust
Last Saturday, I put out a challenge on my Facebook page for my readers to tackle one project that has been bugging them, and spend less than 30 minutes on it. I named it "Sock It Saturday!"
I was fully prepared to do mine.  However, after a 9 mile run and morning of kids' soccer games, I ran out of steam and resorted to running errands and lying on the floor watching my husband install new ceiling fans (part of the kids' room makeovers, by the way!  I haven't forgotten to share, just haven't quite finished!)
I decided to do my challenge yesterday.  Here's what I did.
This bathroom vanity drawer has been bugging me for months.  Everything is just piled in and sometimes I have a hard time finding what I need.  I find I have little motivation for the spaces that haven't been decorated in our house (our bathroom is one of those).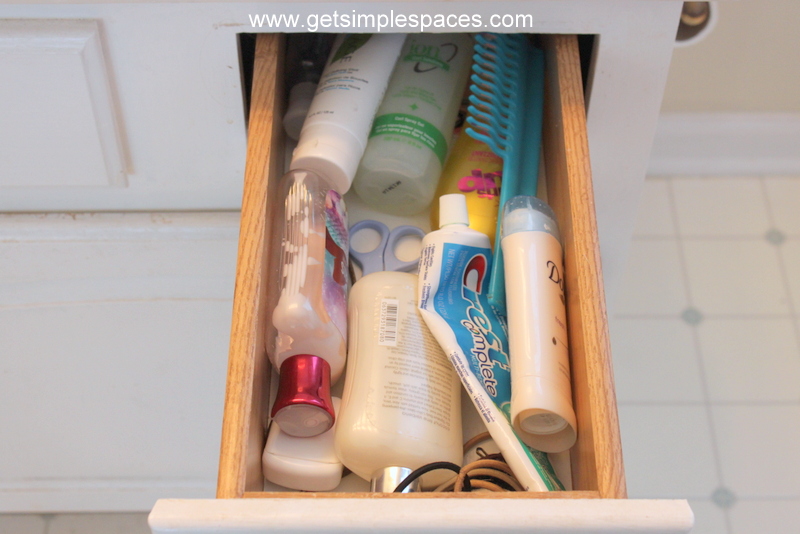 I had these spare drawer organizers from a pack I bought for a kitchen drawer.  It came with several different shapes and sizes that fit together.  I saved them because I knew I would need them 🙂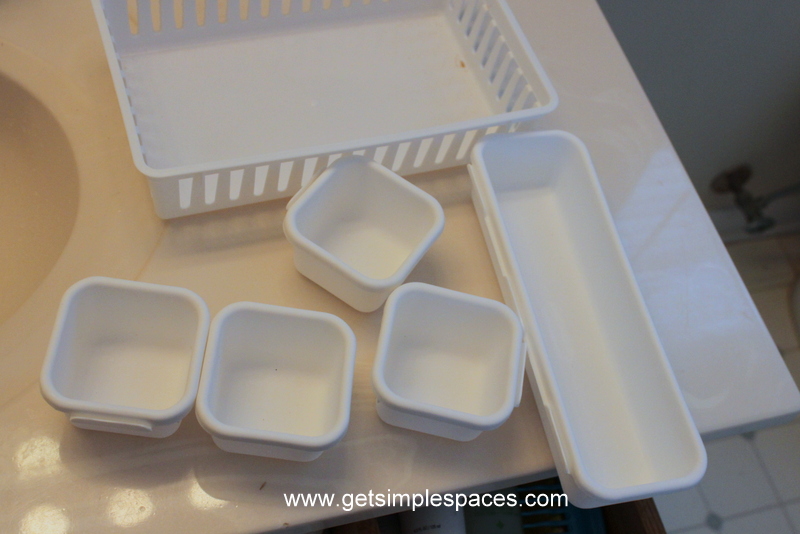 I pulled everything out of the drawer, and separated my items into 3 categories:
1.  Everyday use
2.  Occasional use
3.  Toss/giveaway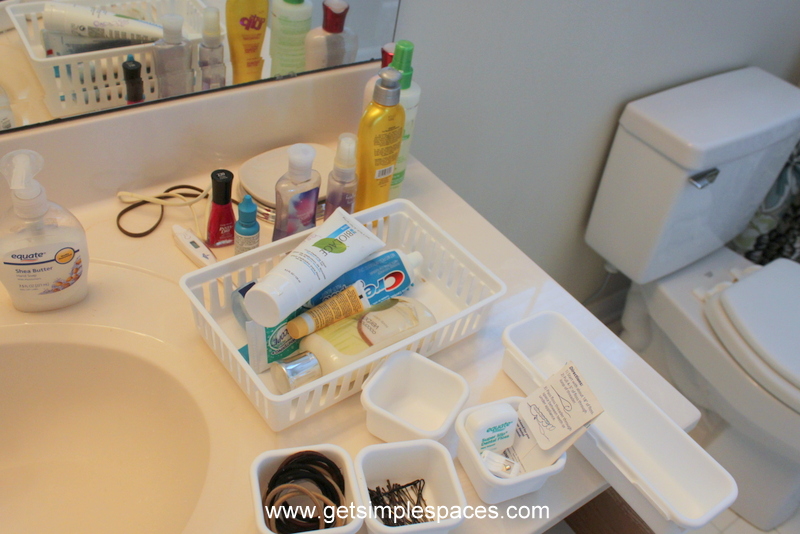 The items that are not needed daily (but still used), such as nail polish, I put into a box in my bathroom linen closet.  If you don't have a closet in the bathroom, under the sink is a good option.
Then, I filled my organizers with my everyday items, and placed them into the drawer!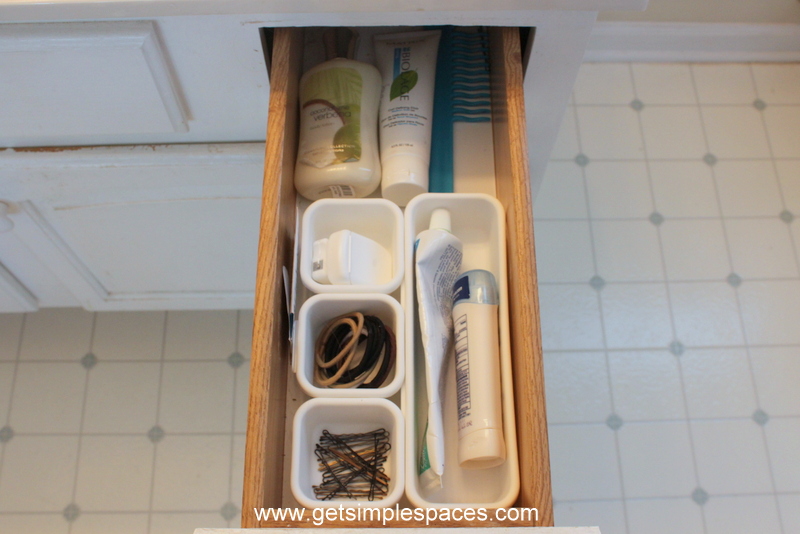 I was excited that these tiny ones work well for my hair ties and bobby pins (I go through these babies pretty quickly, but I'm hoping having them altogether like this will help them last longer!)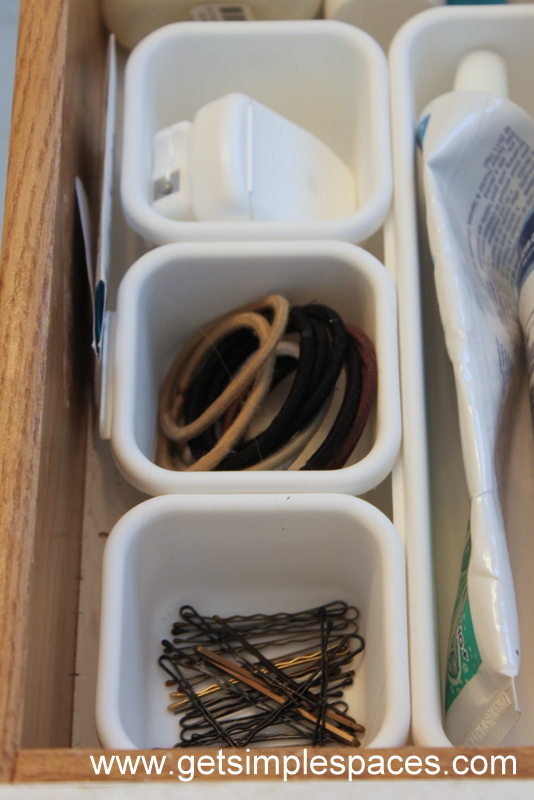 Here's a before/after shot for you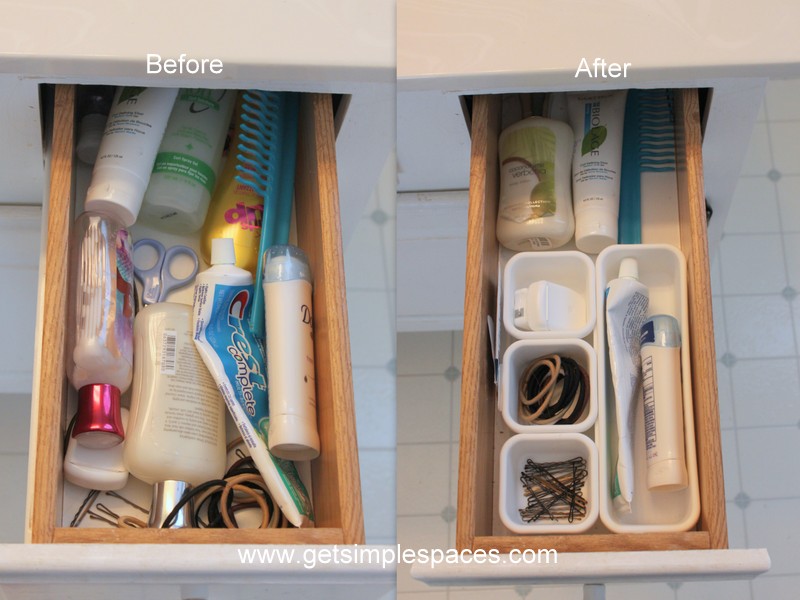 Guess how long it took me?  Five minutes.  And I've been putting this off for a while.  Granted, this was very LOW on the list of priorities of all that is going on in Cappsville.  But it was nice to take time to organize this drawer and remind myself that little things like this do not take as long as our mind imagines they will!
I'm thinking of instituting a weekly "Sock It Saturday."  Simple Spaces original.  What do you think?!
Thanks for reading,
Melissa
Get Organized.  Simply Live.