Organizing Paperwork
It doesn't take long for papers to pile up, especially when you don't know what to keep and what to toss.  Great news:  You don't have to keep everything!  In fact. you may find you don't have to keep most of the things clogging up your filing systems (or your desk).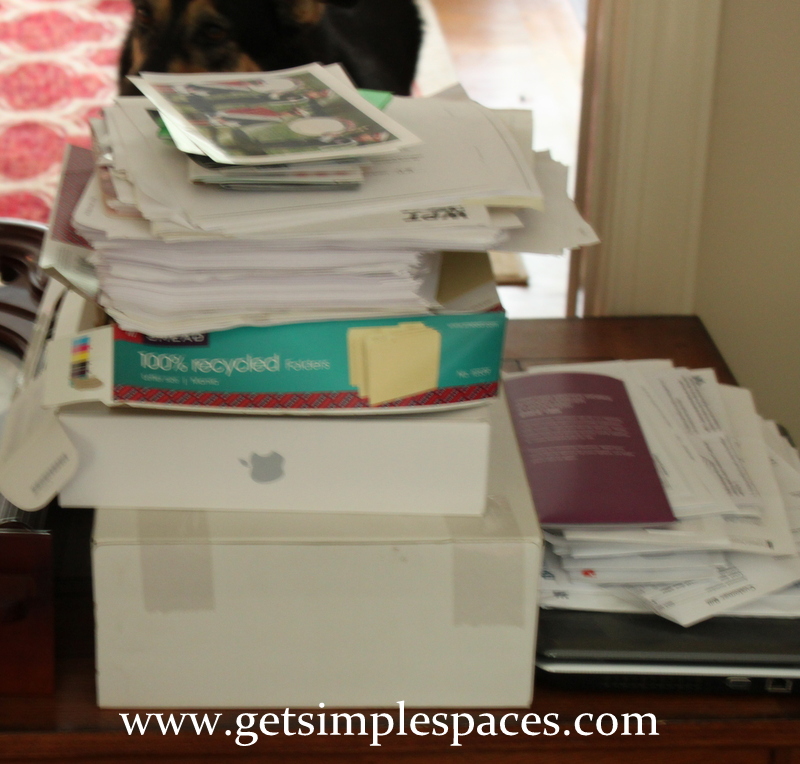 I have advice again from Certified Financial Planner Caleb Griffith on this topic.  A couple weeks ago he shared professional advice on how long to keep tax documents.  But what about "everything else?"  Here's what he has to say:
Insurance documents.

Life – Keep the original policy document and any updates – Forever or until death
Disability – Keep the original and any subsequent adjustments that add to policy – Forever or until terminated
Home – Annually replace with new policy
Car – Annually replace with new policy
Long Term Care – Keep the original and any subsequent adjustments to policy. Forever or until terminated

Estate- Keep all

Will
Power of Attorney
Living Will
Health Care Power of Attorney
Other estate related documents

Asset Documents

Car titles
House titles
Bank statements / Investment accounts– Everything can be done online – no need to keep paper files unless for business/accounting purposes.

Billing statements

Cable, Utilities, etc.  – Keep the most recent statement and throw the rest.  You can always go online to get your past information.

Other things

SS Card, Birth Certificate, Marriage license – Forever
The list obviously can change for each age group and situation, and definitely consult your accountant for specific questions.  When it doubt, keep it.
I hope this helps you simplify your filing system.  Clearing out unneeded papers is incredibly freeing, so go do it!
This is something I have worked with many clients on, so if you need help call me.  I enjoy helping people de-clutter desk space, create filing systems, and even set up home offices (or at their place of business!). Check out a redesign I did on a home office.
And if you need a reliable and trustworthy financial planner, contact Caleb with Townsend Asset Management!  Caleb@assetmgr.com
Thanks for reading,
Melissa
Get Organized.  Simply Live.