Pirate Room Reveal
Not only do I love organizing spaces, I love decorating them too!  I have been working on decorating the bedroom that my 2 older boys share.  Its been pieced together over a period of time, but I'm excited to say I'm finished!  And ready to show you 🙂  The theme they wanted for the room is "Pirates."  And no, I'm not talking about ECU for those fellow alumni of mine. I took a fun spin on the pirate theme, and here's what I came up with!
Here's what you see when you open the door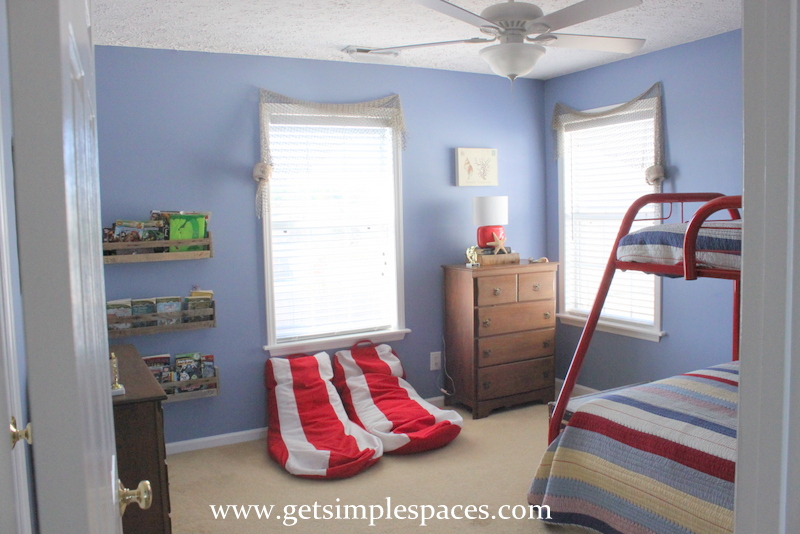 Below is the ship, aka bunk bed.  I was super excited to find these porthole mirrors that I had envisioned for the wall!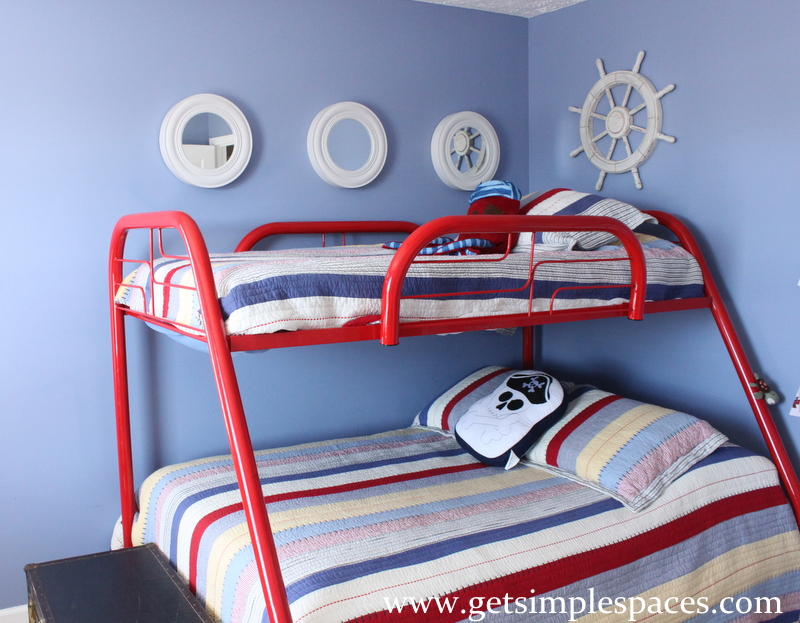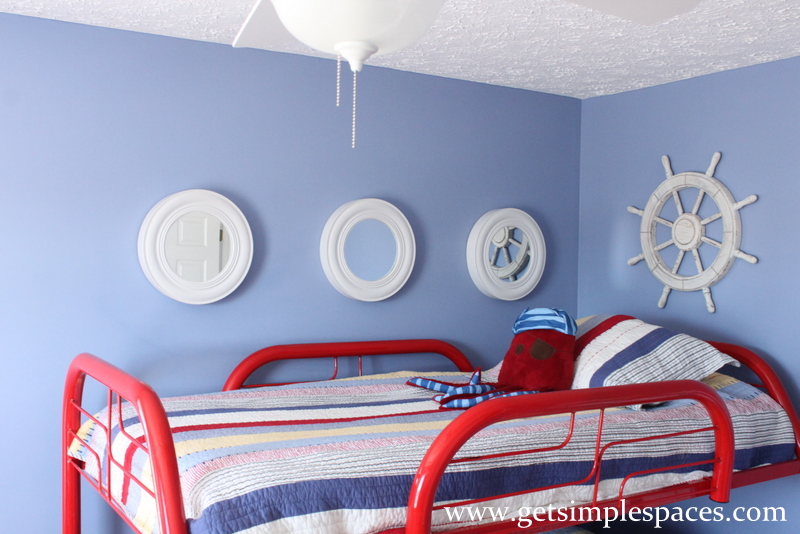 It wouldn't be a pirate room without a treasure chest!  I purchased this old chest at a thrift store for $10!!!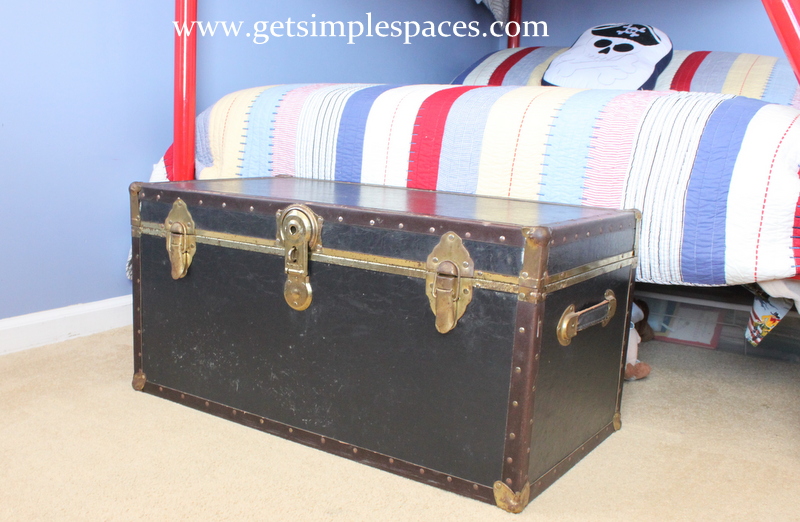 For window coverings?  The blinds were existing and functional curtains were not needed.  Fish net worked perfect for dressing the windows!  Can't beat $3.99 per window.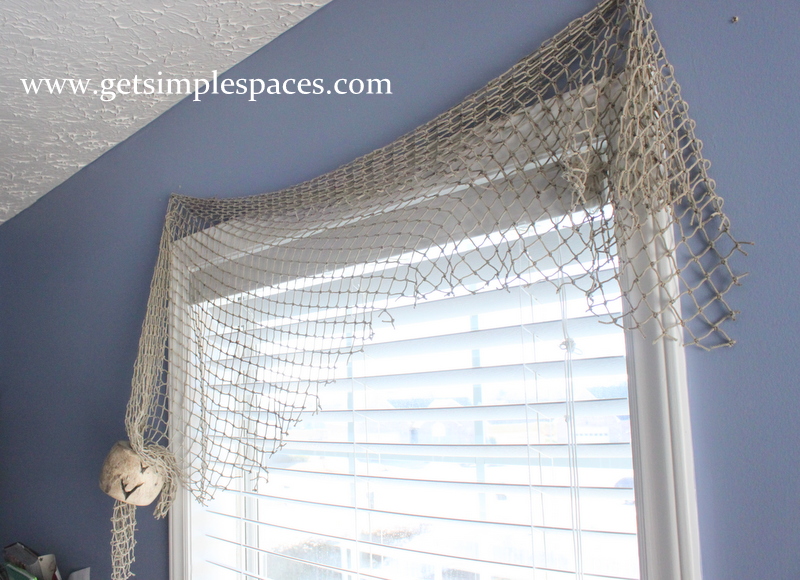 Dresser #1 and reading corner.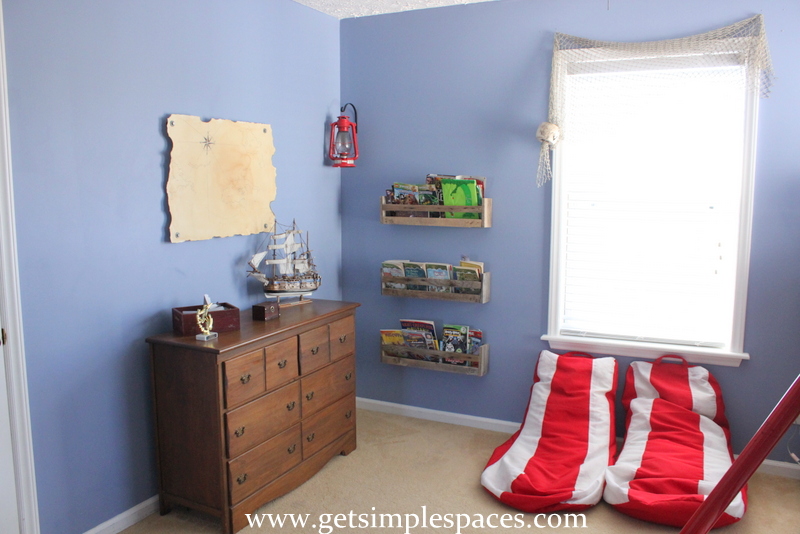 Up close of the reading corner!  Homemade rustic bookshelves on the wall.  Old lantern from a thrift store for nighttime reading (or maybe just for looks).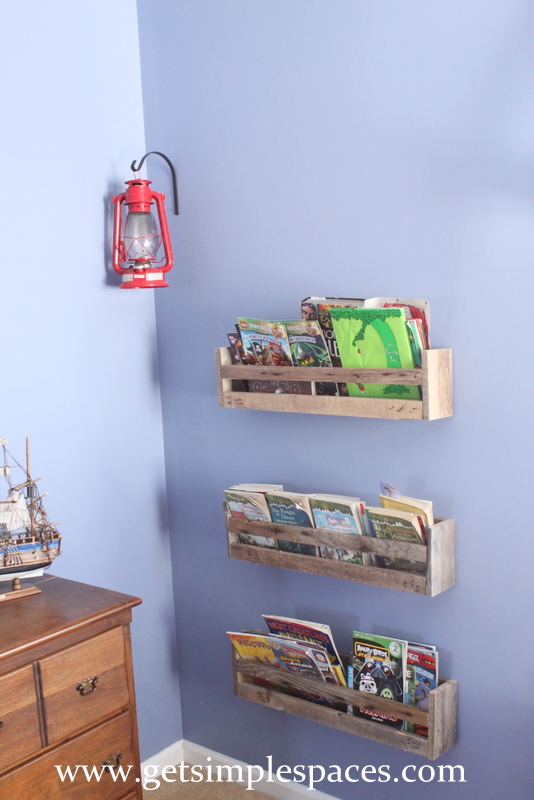 I thought about painting the dressers, but they were my dad's from when he was a child.  Painting them was not an option!  But they work great none the less.  Below is a treasure map that a great, art-savvy friend made!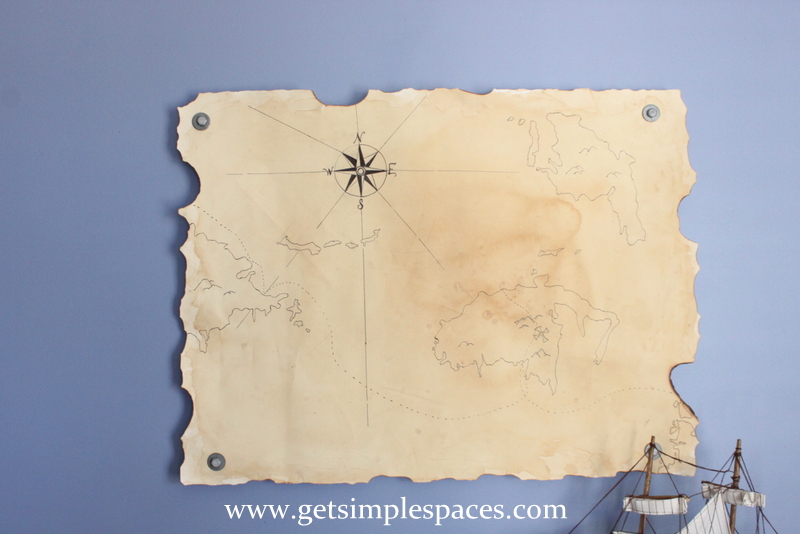 As for the other dresser, here's what I did to make it pop!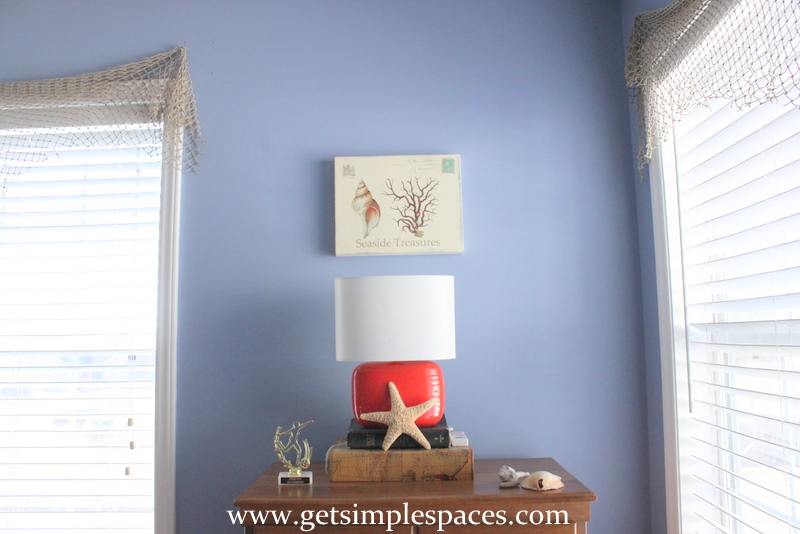 So I know you want to ask, where's all their "stuff?"  Like the junk that accumulates on the dressers and floor.  The toys are kept in the closet, as one dresser each is enough space for most clothing items.  You can see what I did with their closet here.
As for all the papers, I have twine hanging on the wall by their bed for displaying artwork and schoolwork.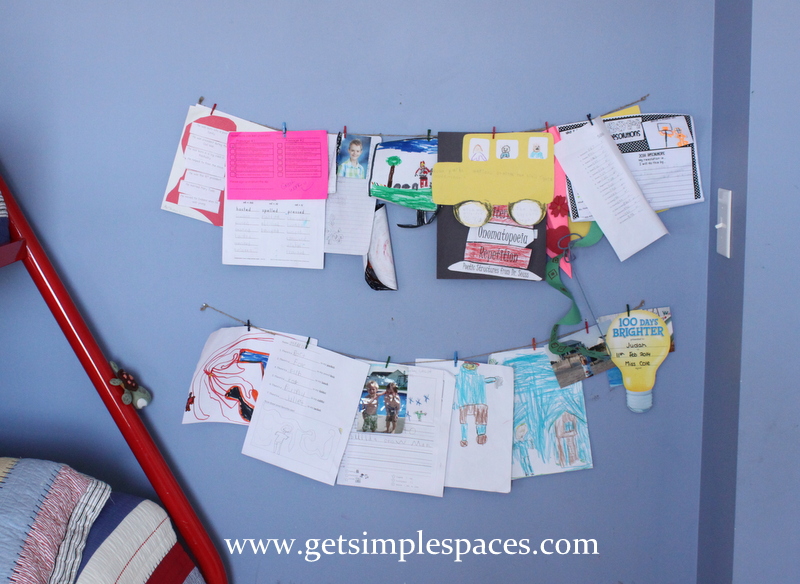 As far as "stuff" they like to collect and keep like bandz bracelets, goodie bag finds, tickets, etc, one has a "junk box" for his dresser, and the other puts his in the large treasure chest.  The rule is, when the junk box is full, its time to clean it out.  And the treasure box, well we keep that one very limited because that would take forever to clean out if it was filled to the top!
What about their blankets and stuffed animals they sleep with every night?  Each morning they make their beds and stick all their sleeping "stuff" underneath.  Yep, it looks like a jungle in their beds at night!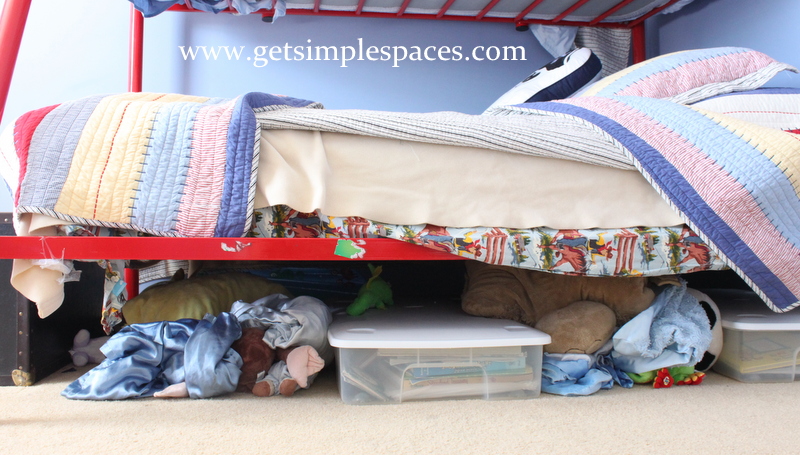 Does the room stay perfect?  Not at all!  A 7 year old and 5 year old live here!  But we started the bed making routine last year, and they faithfully do it every morning.  Just having a made bed helps a lot!  As does having a "home" for everything.
I hope you've enjoyed looking at pictures from this recent project!
Thanks for reading and have a great day, Matey!
Melissa
Get Organized.  Simply Live.