Boy Room Makeover, Take 2!
At the end of last year, I showed you the beginnings of my little guy's "sailboat room." If you didn't see it, go here and check it out first. I want you to feel the full effect of what I'm about to show you.
I knew when I shared it that it wasn't fully complete. I just wasn't sure what it needed! Decorating is always better with an outside set of eyes that can see things you just can't.  After brainstorming with a great friend, here's what we came up with.
I added to the wall with the sail.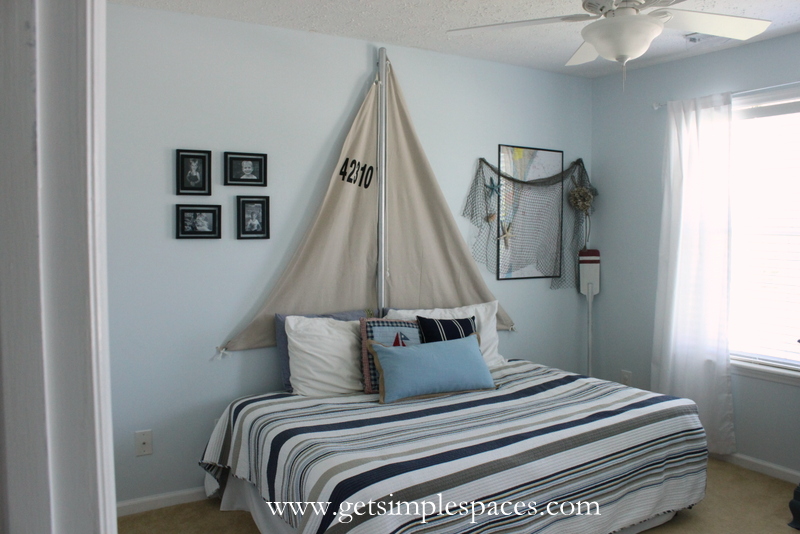 On one side: I took the same frames that I used when his room was decorated as a nursery, switched the pictures, and created a small gallery.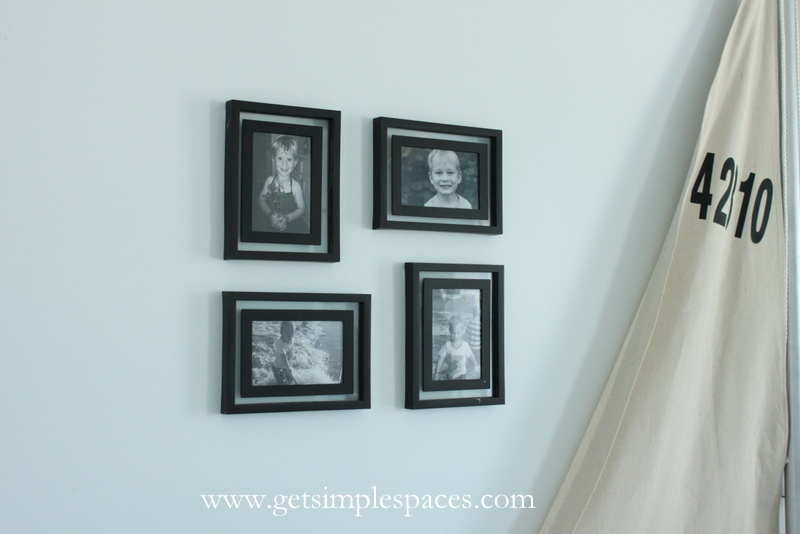 On the other side, I brought the map over from a different wall and draped a piece of fishing net in front. This idea was completely from my brilliant friend!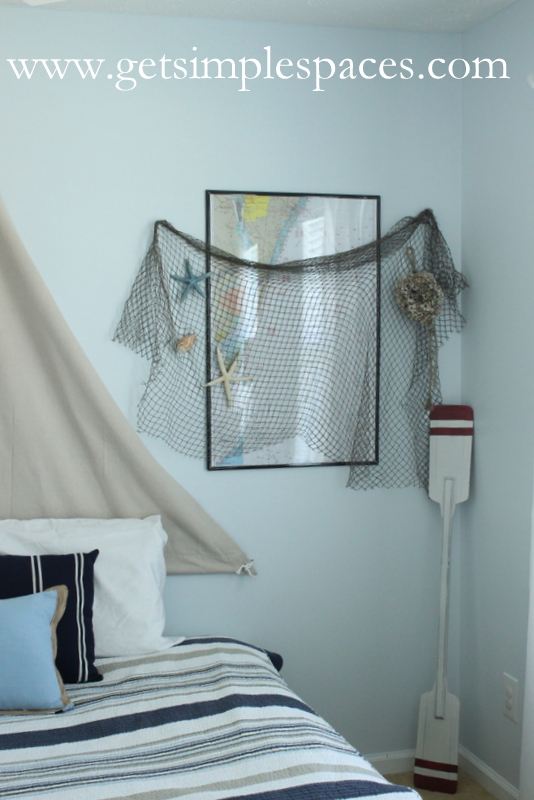 I finally figured out what to add to the dresser! This picture was difficult to take because of light from the windows. I will take another on an overcast day.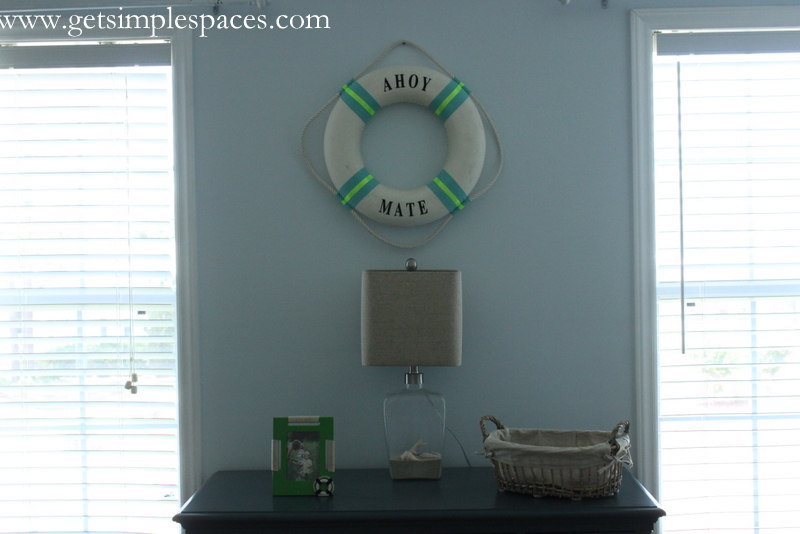 The reading corner needed a little pep as well. I decided to use fishing net to display his artwork!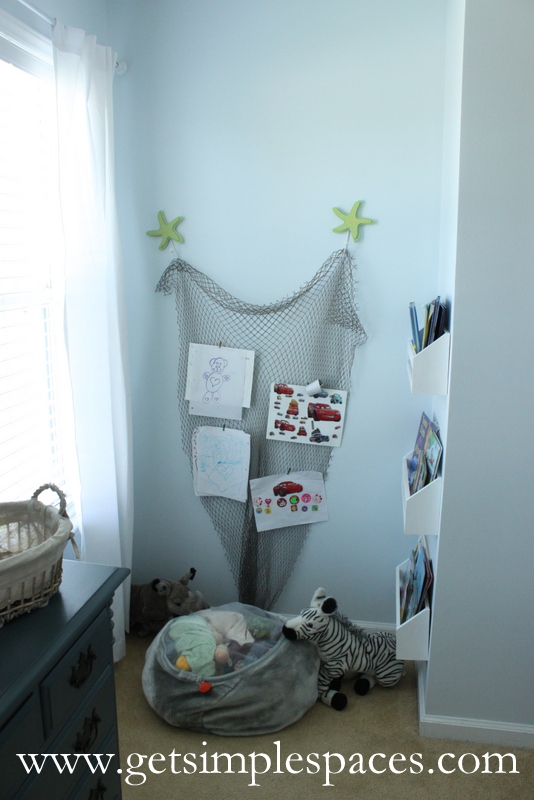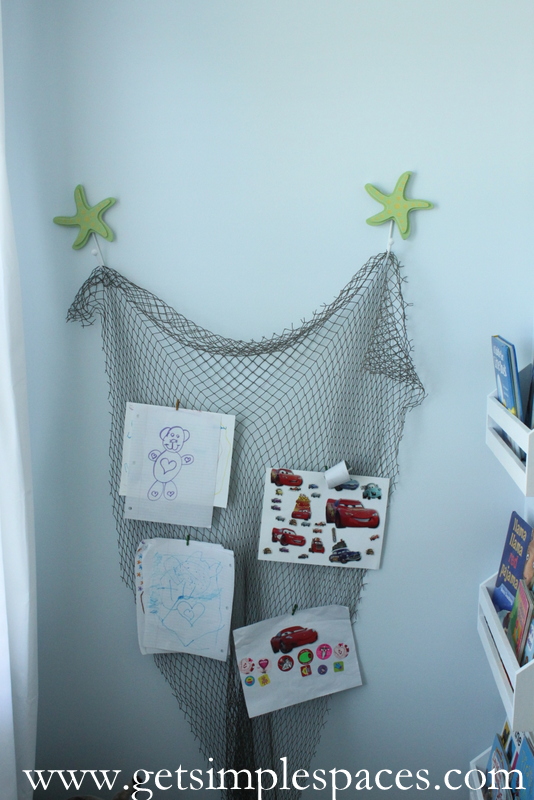 Moving the map over left a bare wall. I found this cute little guy to fill it: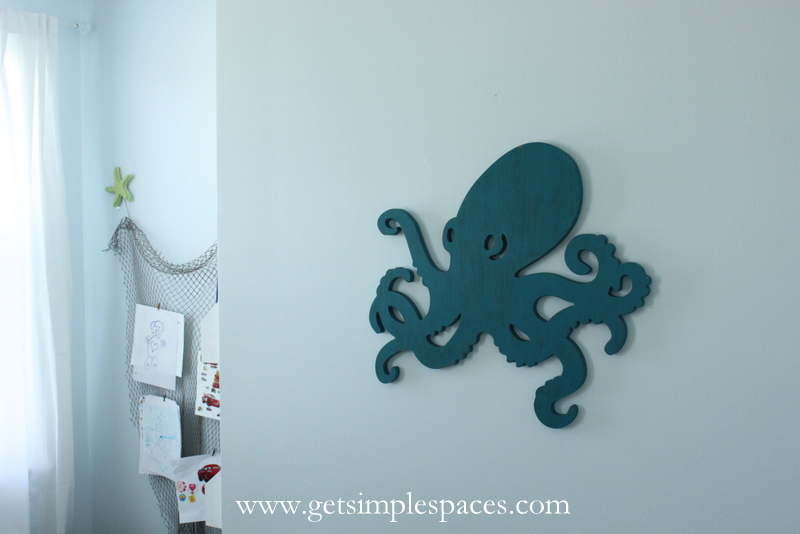 There you have it! I still get excited every time I walk in! There's something about having a room completely decorated that feels SO good. Now, off to finish my downstairs bathroom 😉
Thanks for reading,
Melissa
Get Organized. Simply Live.