Back To School Special
Its that time of year again. The kids are back in school and it is time to pick up the pieces of chaos left from summer fun 🙂
I have a treat for you which can help with that!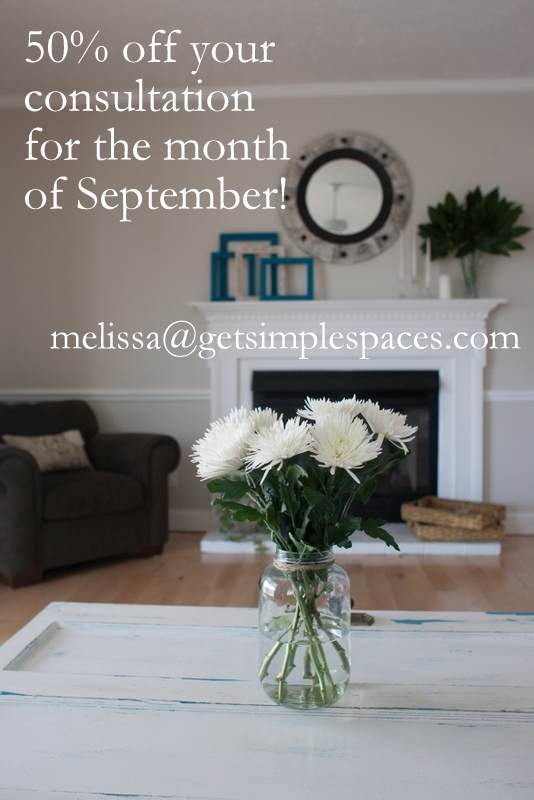 For the month of September, I am offering 50% off my consultation fee. This means you get me in your space (or spaces) of choice for 1 hour and a customized organizing plan I will create just for you.
My ideas, my creativity, my skill, and my expertise
+
your desire to love the space you're in
=
an easy-to-follow plan to create peace and organization in your home or place of business.
This special is only for September! So contact me today so that I can help you get organized and simply live.
Share my special with your friends too! I love and welcome referrals. Ask me about how I show my appreciation for clients who send people my way!
Melissa
Get Organized. Simply Live.