5 Day Refresh – Day Three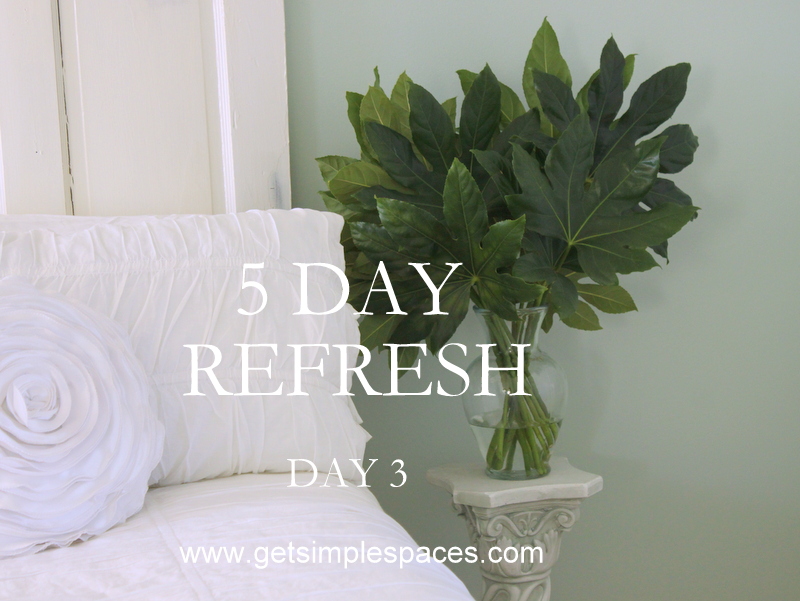 We are on Day three of my 5 Day Refresh. If you missed my previous posts, go here for Day 1 and here for Day 2.
Today I decided to tackle a dresser drawer. This particular one in my dresser has been bugging me for a while. Its where I keep all my fitness-wear. I am very minimalist in what I have. I prefer quality over quantity.  So I spend the extra money, buy one or two quality of each, and wash over and over again 🙂
I train 6 days a week, and recently dove into the triathlon world. So I added in a few things over the summer. And seriously, it all fits into one drawer. Okay so are you ready to see what my drawer has been like?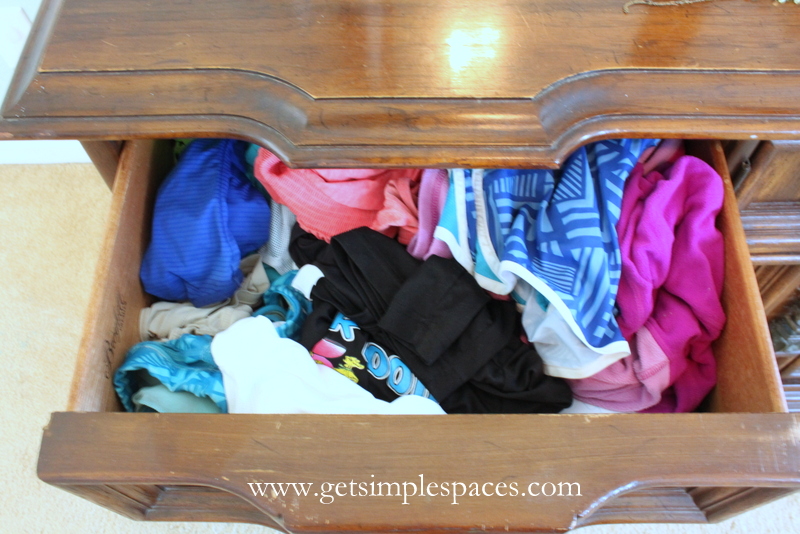 I just stuff everything in. I had to pull my compression pants and something long sleeve out of my cold weather storage for a long run this weekend because it got cold Sunday morning! Haven't switched out the seasonal clothes yet but getting closer.
Here's what I had when I pulled everything out and divided it up.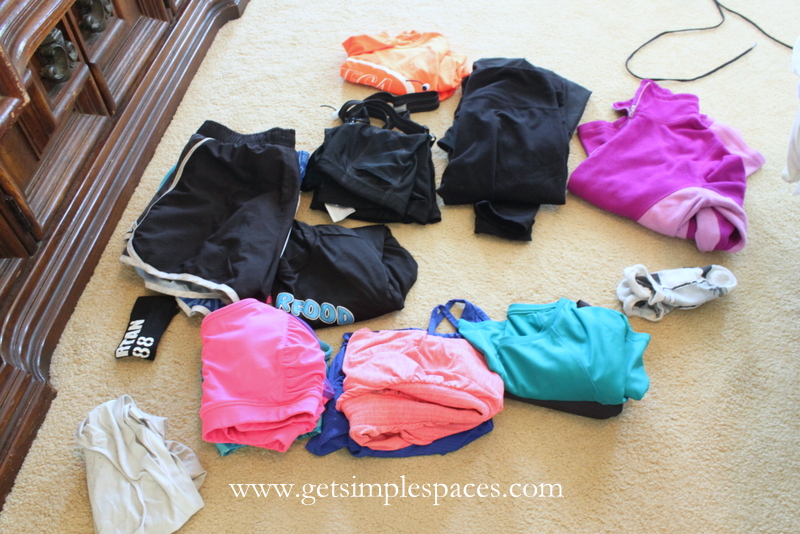 I got rid of a few things I haven't been wearing and know that I won't. Maybe one day I will come up with a fancy way to do the drawers, but until then here's what I have!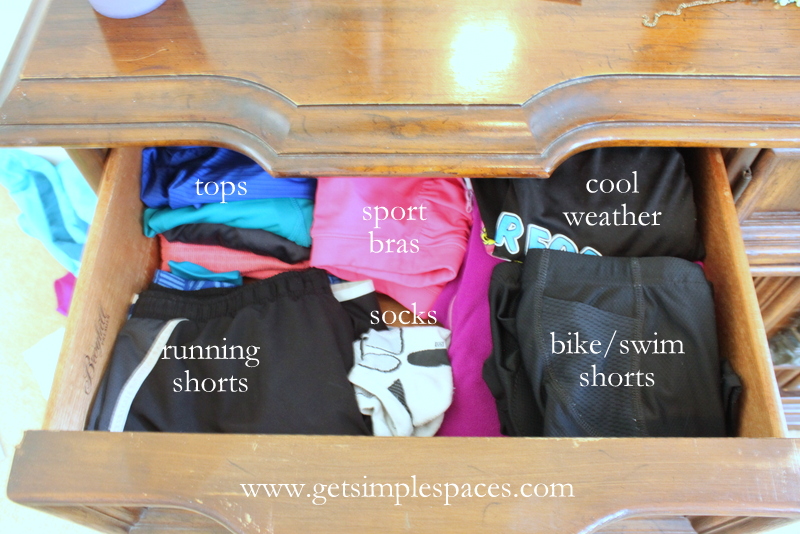 When we really get into winter, a couple of my tops and all my running shorts will go into storage in my closet. So right now this drawer is housing everything I own, all year long (minus what's in the wash).

Guess what, this one only took 10 minutes. That includes making a decision about what to purge.  Could you take 10 minutes per day for one week and get through your entire dresser?  I think you could!
Thanks for reading and I will be back tomorrow with more!
Melissa
Get Organized. Simply Live.