5 Day Refresh – Day Four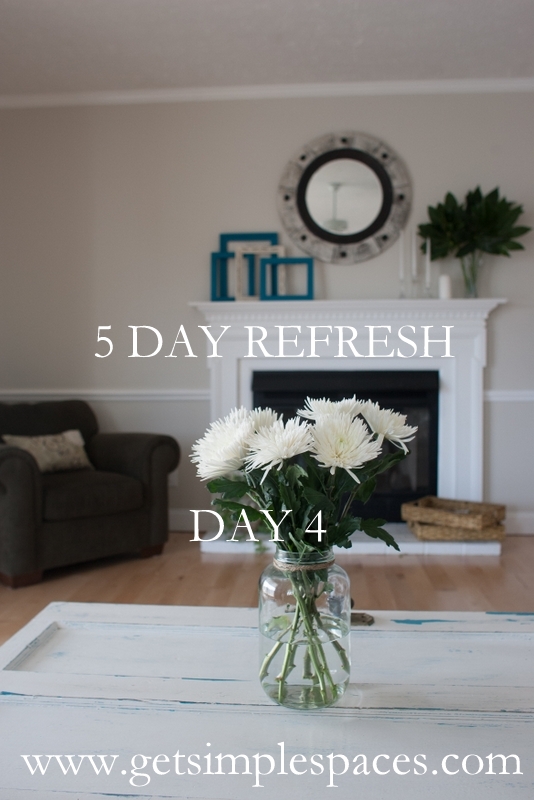 We are on Day Four of my 5 Day Refresh. I'm excited to share another space in my home that was in desperate need of a pick-me-up. I actually shared this space on the blog a while ago when I first transformed it into a mudroom. Go here to read about it.  Leading up to today, it had strategy and all the necessary elements, it had just gotten out of hand.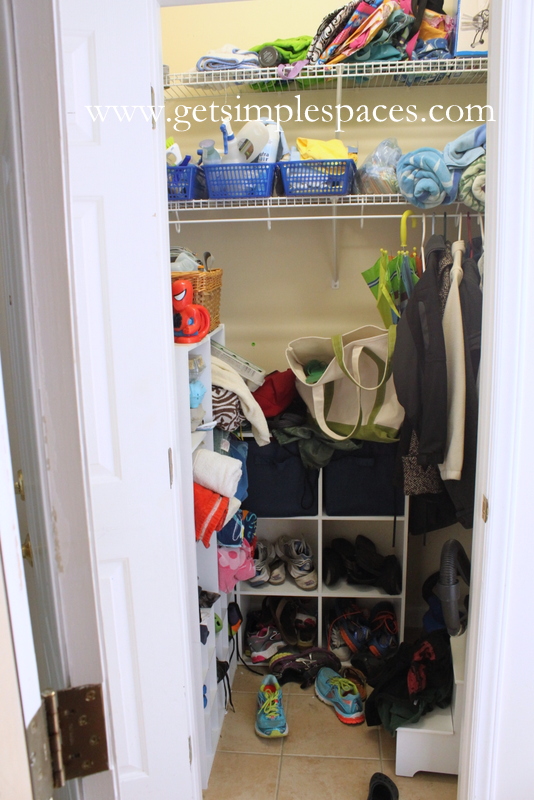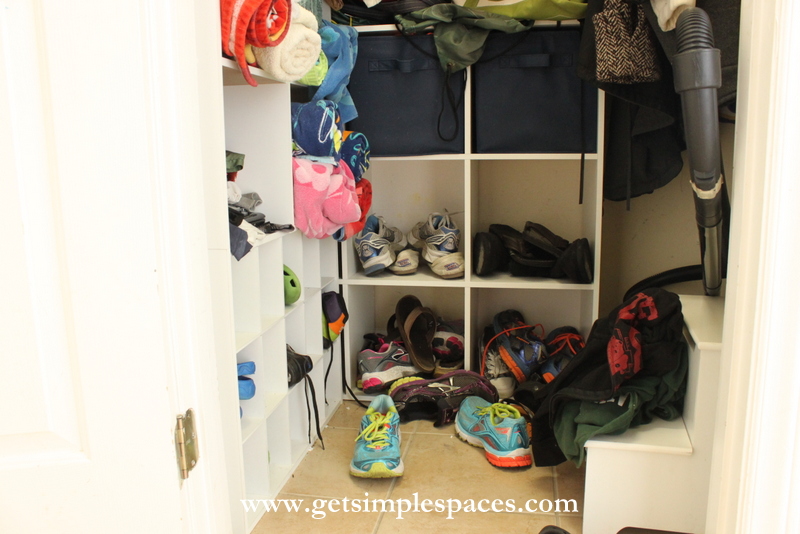 YEP. And the kids have been throwing backpacks on the floor because the space designated from the previous year was still housing the beach bag.
This refresh took about 30 minutes total, but that included switching out seasonal items. It took 15 minutes to go through top to bottom, clean shelves, and move things around. The extra 15 was spent retrieving our cold weather accessories and putting away swim trunks and beach gear. So I'm including it in the 15 minute section 🙂
Here's how it ended.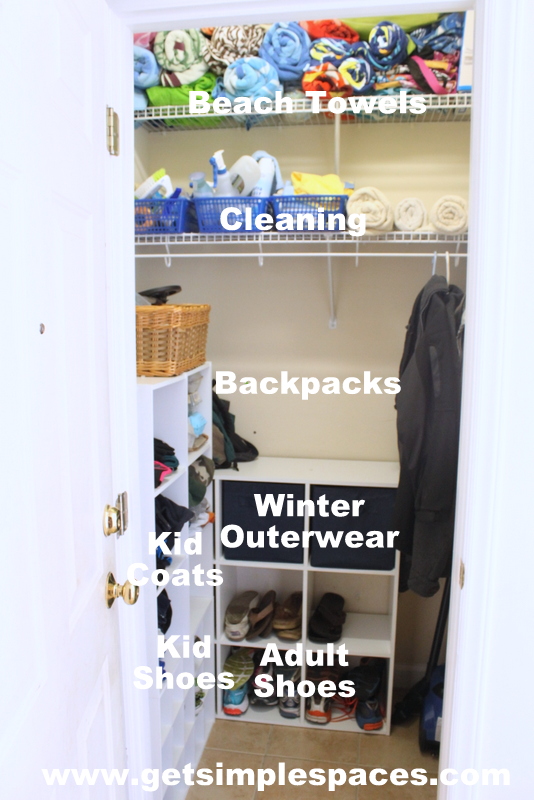 I labeled everything for you so you can see my strategy. This is cold weather/school season so I use the space differently now than I do in the summer.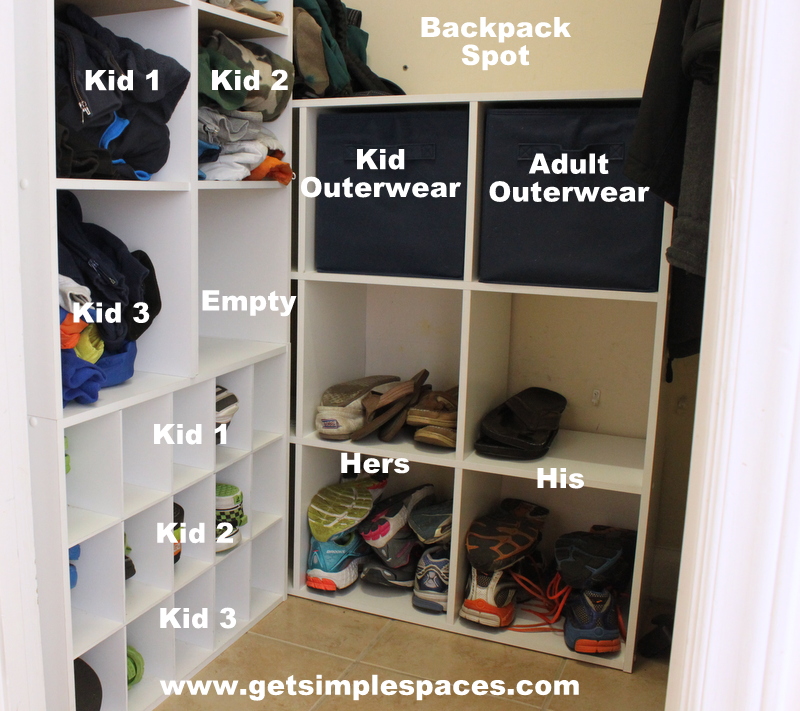 There you have it! Do you have an entryway, mudroom, or closet like this that you once organized but needs sprucing? Try taking 15-30 minutes on it; you will be surprised at what you can do in that short amount of time!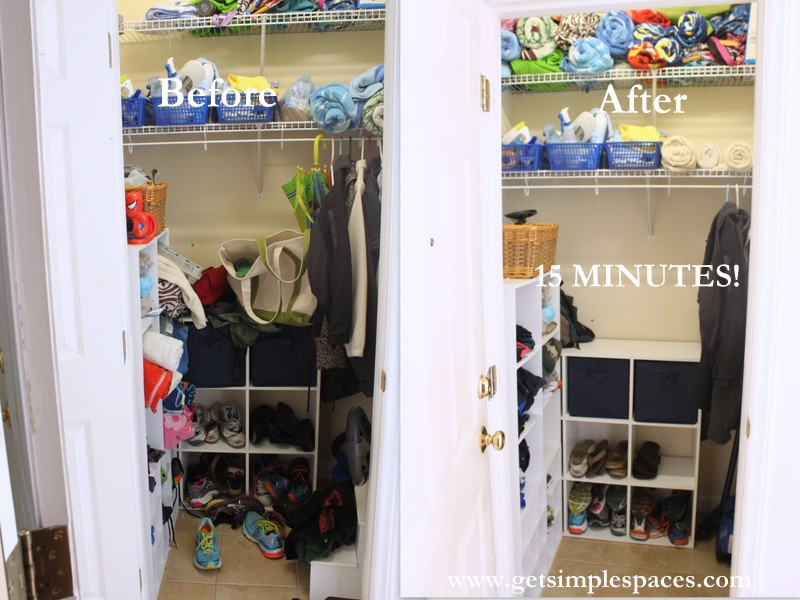 Be sure to check out Day One, Day Two, and Day Three of this week's 5 Day Refresh.
Thanks for reading and I will be back tomorrow for my final day!
Melissa
Get Organized. Simply Live.