Organizing for Fitness – My Second Marathon!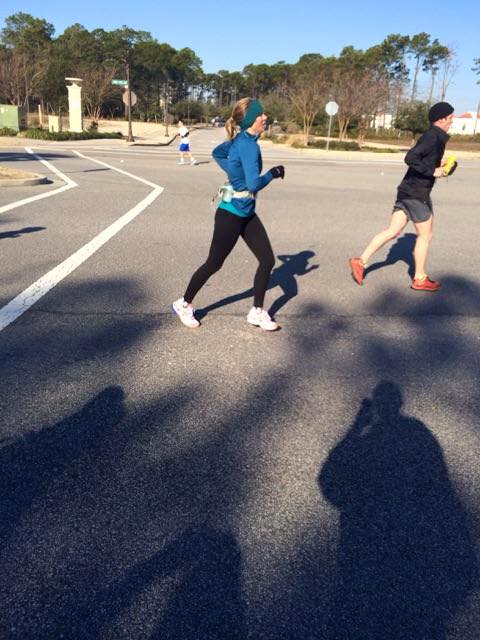 I spent my Valentine's Day in a very non-traditional way Saturday, I ran a marathon!
This was my second, and I was amazed at how much stronger I felt. Last year after my first I said I'd never do it again. That changed! The pain and overwhelming feeling of wanting to quit is inevitable, so I faced that again. But I raced and finished it well, shaving 30 minutes off of my time from my first!
My husband and I were talking last night about how its crazy that we've been able to both marathon train at the same time with 3 kids and our full schedules. He will run his first in March! Relieved that we will now have one weekend morning where we get up together, at least for a few weeks, I said to him, "I don't know how we did this at the same time."
His response:
WE MADE IT PART OF OUR ROUTINE
Exercise has been a part of my routine for about 10 years now. Its become a habit. Its something I do, regardless of how I'm feeling. I never regret it when its over; I only regret the times I skip.
Along with benefits for our physical health, exercise makes us feel good! Our confidence grows because we're doing something for ourselves, and our bodies are wired to fire off those "feel good" hormones after a workout.
You absolutely can make time for fitness in your own life, whatever version of exercise you prefer! Pick something you enjoy (or that yields the results  you're looking for – trust me, you will eventually enjoy it!). Do it at least 3 times per week. Don't allow yourself to make excuses. And REPEAT!
Here are a few more photos, my supportive family keeps me going at these kinds of events!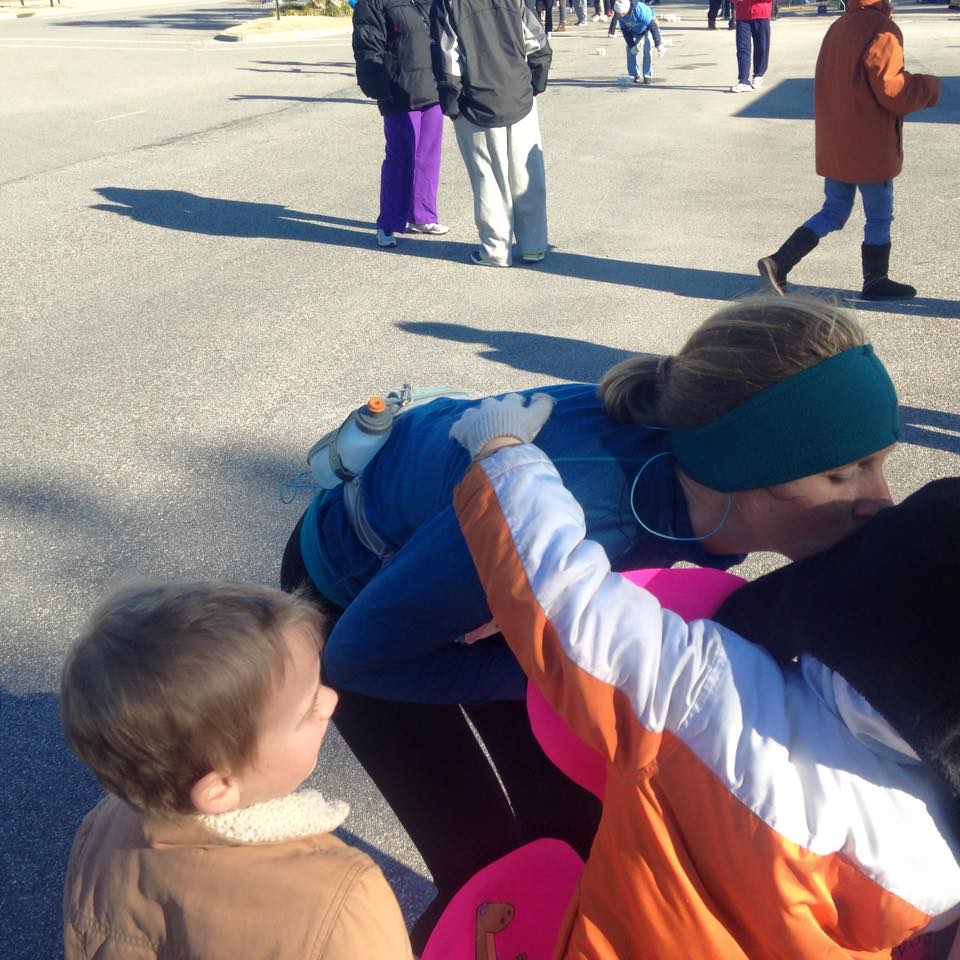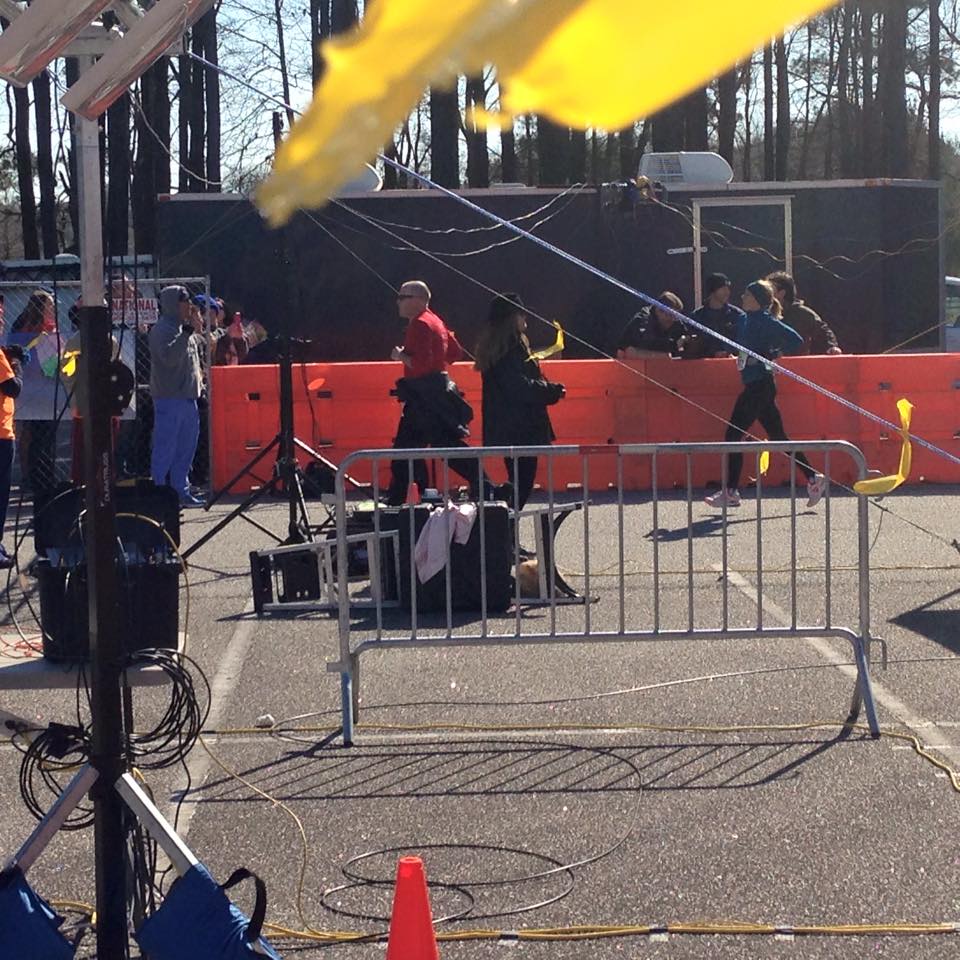 This is me crossing the finish line. I'm in the blue shirt. It was truly an incredible feeling!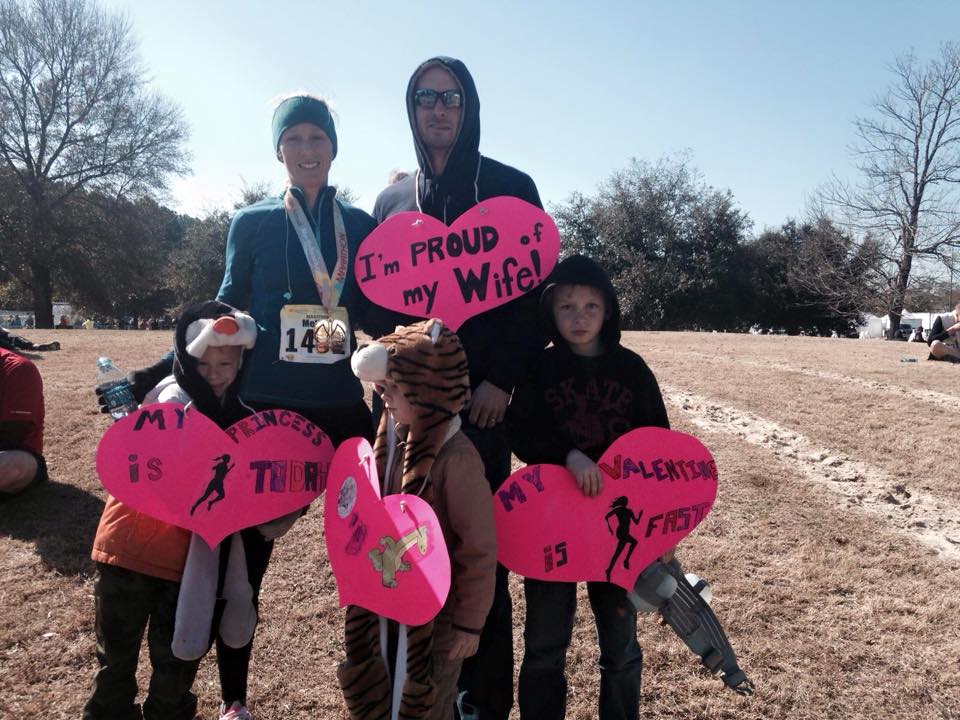 If you need help figuring out how to fit exercise into your lifestyle, send me a message! I would love to share more of my journey with you. If you desire to make time for it, you CAN make time for it.
Melissa
Organizing for Fitness
Get Organized. Simply Live.