Simple Entryways That Make a Statement
When planning an entryway for your home, functionality is just as important as aesthetics. There is a way to make a statement, and have a usable space at the same time. Here are a few simple tips on creating an entryway that will serve as both inviting and useful.
Consider your space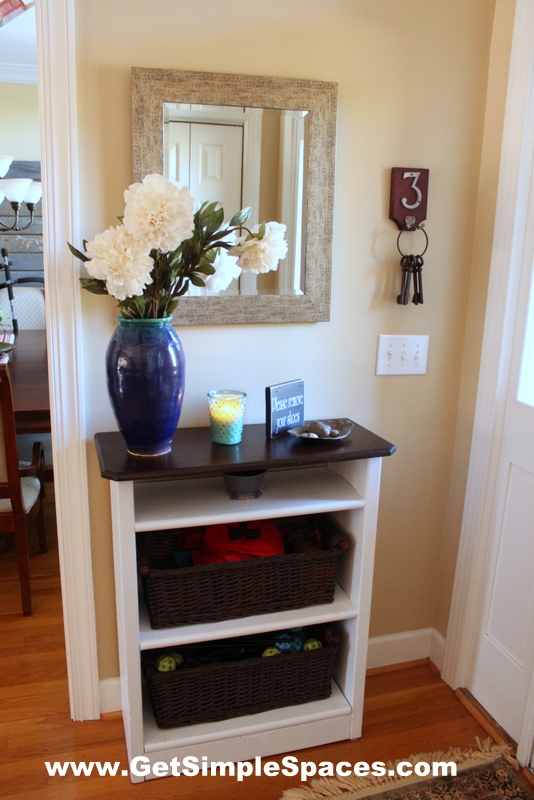 You must first look at the space you are working with. Pinterest is a wonderful place to gain inspiration, but remember to look only to those ideas with a similar set up as you have. Some homes have room for a full-on bench, hooks, and accent table set up. Others may only have space for a small table. And still others, a set of hooks. Make the most of YOUR space, and decide what pieces will best serve it.
Assign purpose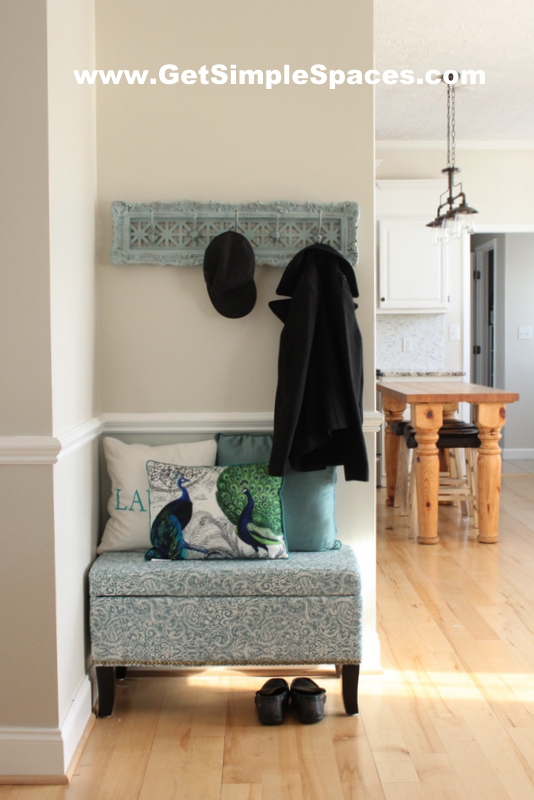 Consider items that need to be stored here. Does your family go in and out of the front door daily, or is it only an entrance for guests? If solely for guests, then a simple bench and rack to hang coats and bags will suffice. If this is the family's entrance/exit zone, then more will be needed.
Make a statement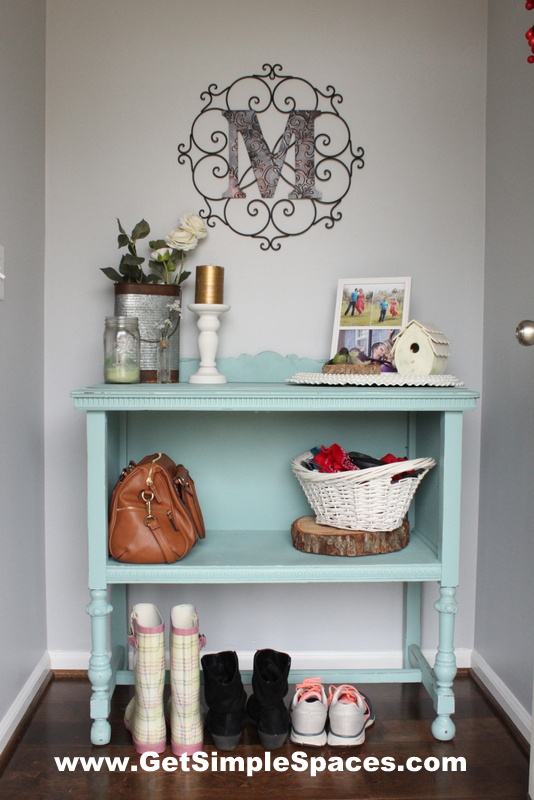 When it comes to the esthetic element – the entryway is the first thing someone sees upon entering your home. Think of it as the first impression past curb appeal. This sets the tone for the remainder of your house. And the organization of it is just as important as the design, in fact, organization ENHANCES beauty. Set it up so that guests feel valued and welcomed. Just a few touches of color, texture, and style can go a long way. I highly encourage you to include something fresh and green in the entryway, because green literally brings life to a space. Though fresh flowers are nice, you can use anything from a large floor plant to a small foliage on an accent table.
Think outside the box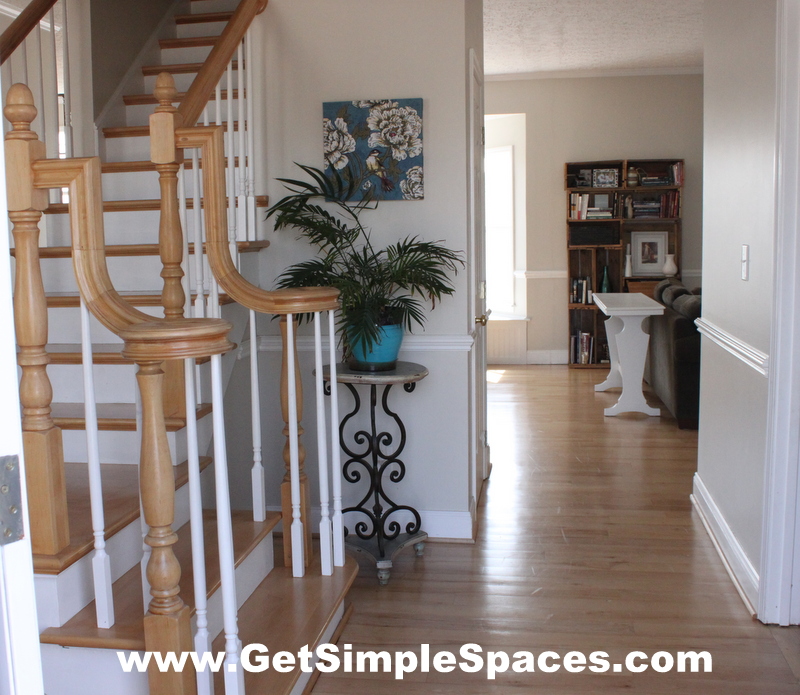 If you rarely entertain guests, then forget the function altogether and just make it shine with décor! Are you a DIY fan? We are in a time where repurposing is a growing trend; find something old and turn it into a lovely entryway piece.  Maybe you don't have room right at the entrance to include space for belongings. I don't in mine! Make the entrance beautiful, and then utilize the nearest space for your drop point.
The sky is the limit when it comes to making a statement in your entryway. Ensure that it communicates exactly what you want it to say.
Melissa
Get Organized. Simply Live.