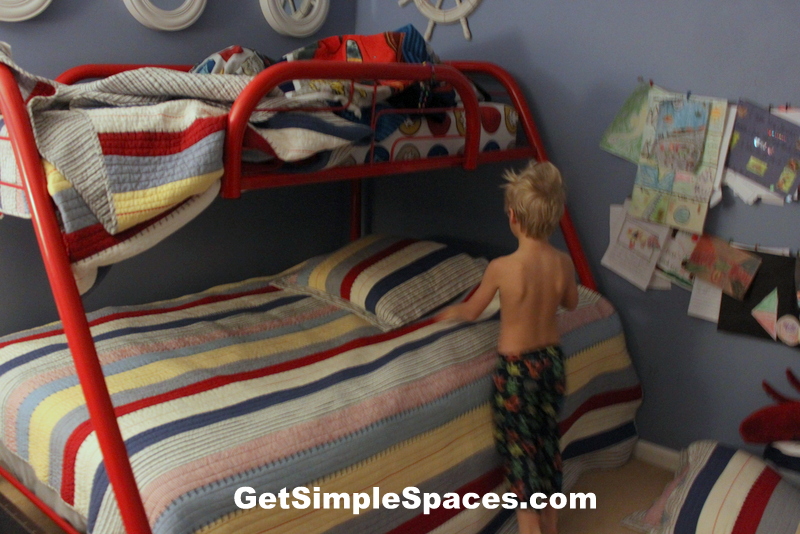 Organized Sewing Room
If you enjoy sewing, you will understand that it is a hobby that takes up a lot of space. Between equipment, materials, and furniture, carving out an entire room for this in your home is ideal.
In a recent project, I worked with a client to create a space where she could use her skills to full capacity, and feel organized in the process.  Some things were already in place, but new methods were needed for items like material and scraps.
I shared our transformation of the closet in this room last week. If you have not yet seen it, go here to find out how we used the closet space: Maximizing Closet Storage
Here's what things looked like when we began the project: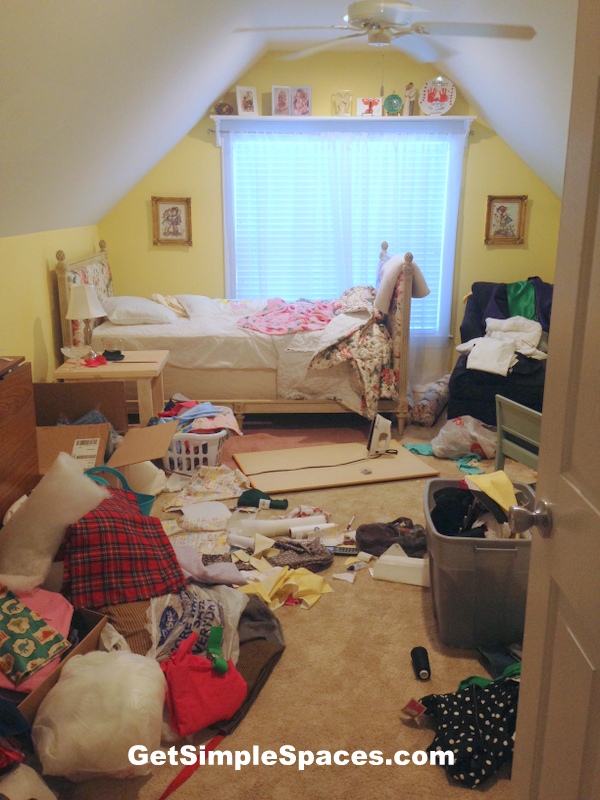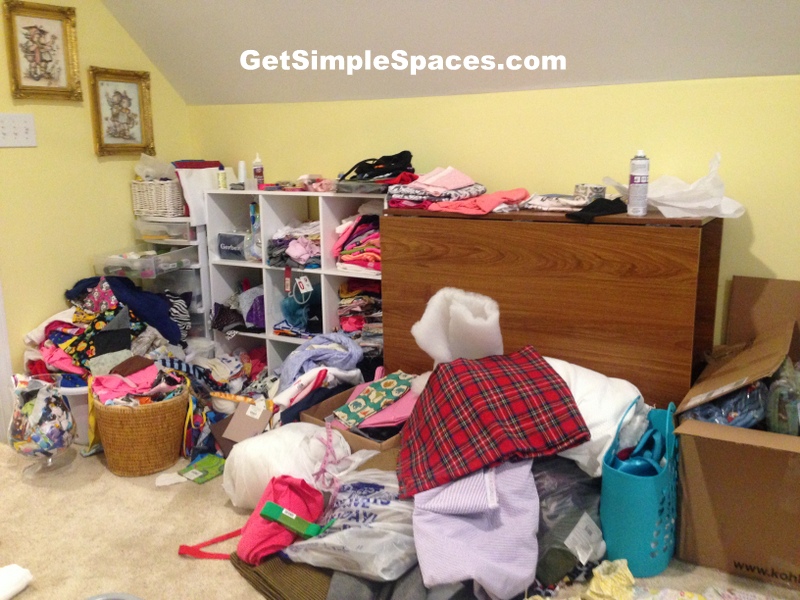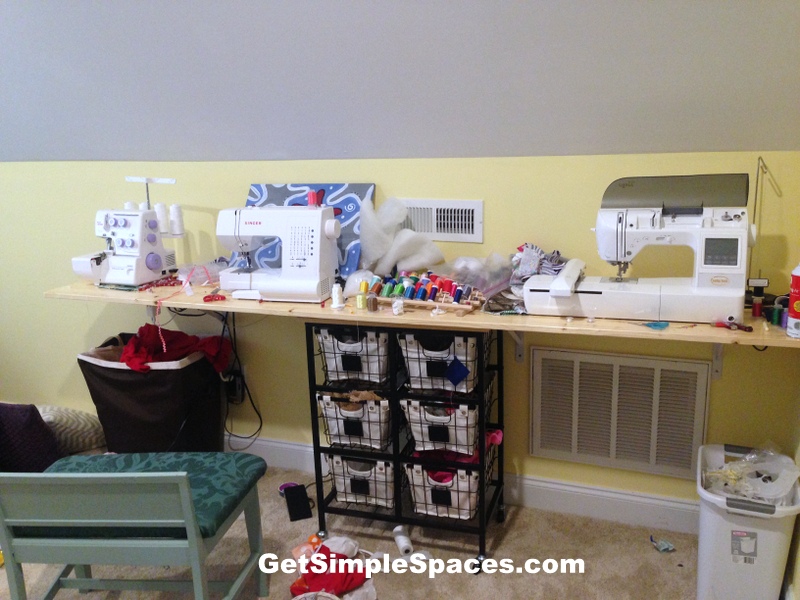 My client had a fabulous fabric cutting table that was hiding behind a bunch of stuff, and it couldn't be used. With a daybed and chaise also residing in the room, there was not enough space for the table to completely fold out.  She decided to find another space in her home for guests, and move the daybed and chaise out so the room could fully function as a sewing room. Thus, making it possible to open both leaves on the table. Here's what it looks like now!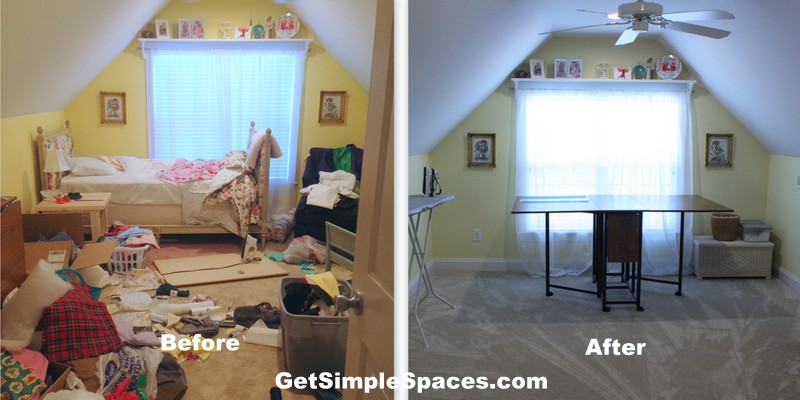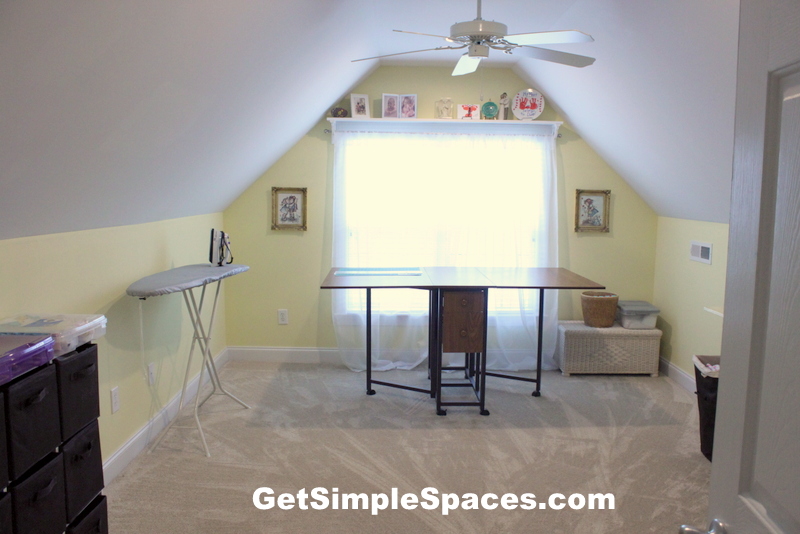 The built-in sewing table for her machines was already in the room, but we moved things around on it to help the flow. There is a storage unit underneath that was previously used for scraps. We repurposed it to be used for projects – which works perfect with the chalkboard labels! This client has several projects going on at once and I admire her ability to custom-make gifts for family and friends! The thought, time, and hard work that goes into each project is incredible.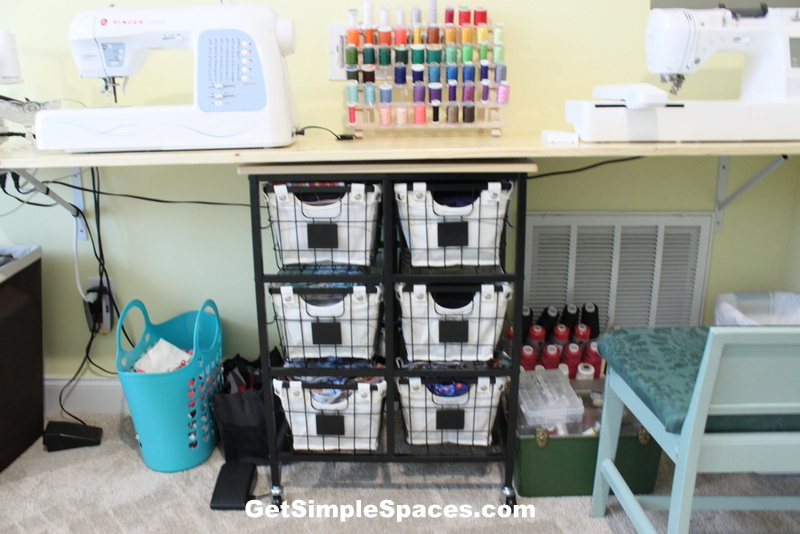 We were able to use fabric bins for scraps. Here's a photo of the process, and then one of the finished product: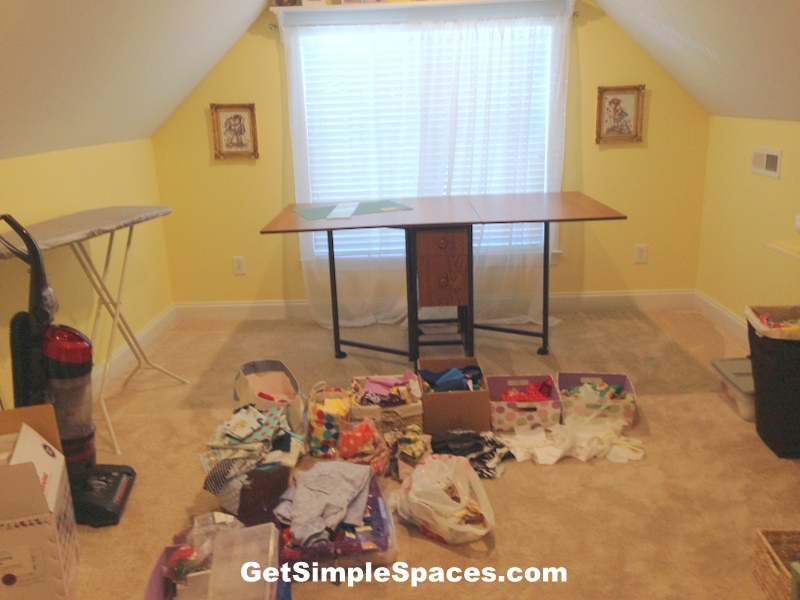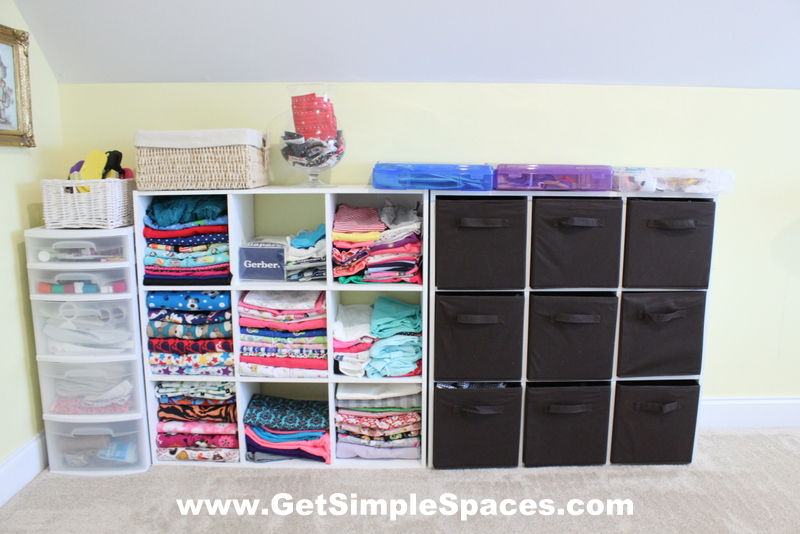 Here's a Before/After of the wall with material and scraps. Incredible transformation!

There was an existing panel of pegboard hanging on the wall by the sewing table, not really being used.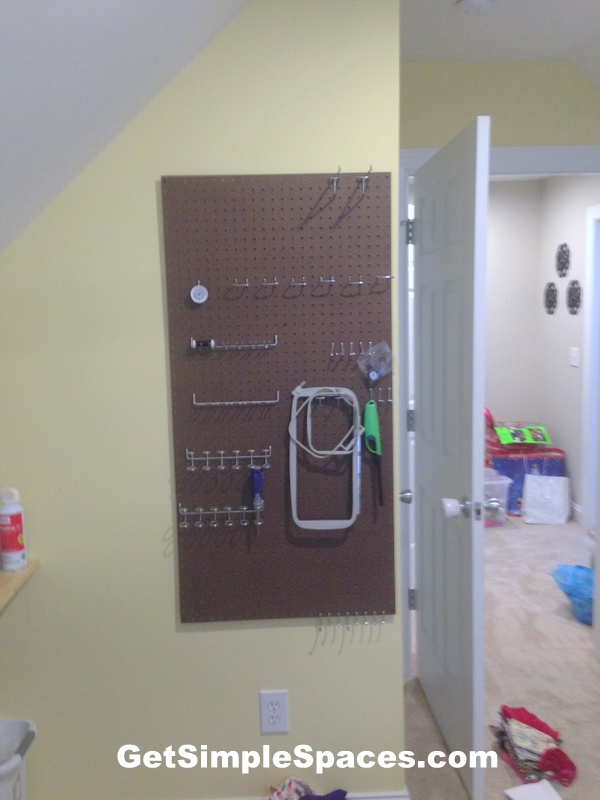 We brainstormed about what would purpose it would best serve and put it to work! There is still room to add to it as needed.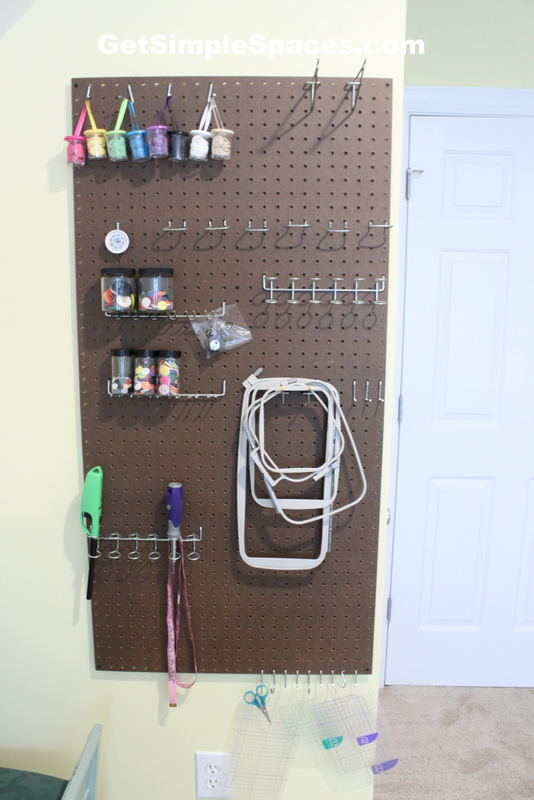 Its been a couple months since we completed this project, and the room STILL looks like this! That means the method is working.
Organizing is more than simply purging, sorting, rearranging. It involves a process of analyzing the clutter and trouble spots of a space, and developing a NEW method in which to store things and use the space. There is nothing wrong with using Pinterest, organizing blogs, and watching HGTV to get ideas and inspiration. But remember that YOU are the one living in your space, and someone else's method may not work for you.
If you are living in chaos and clutter and you keep trying to organize with no resolution, contact me. I would love to help you see beyond the mess and reclaim your space, and your peace.
Happy Organizing,
Melissa
Get Organized. Simply Live.