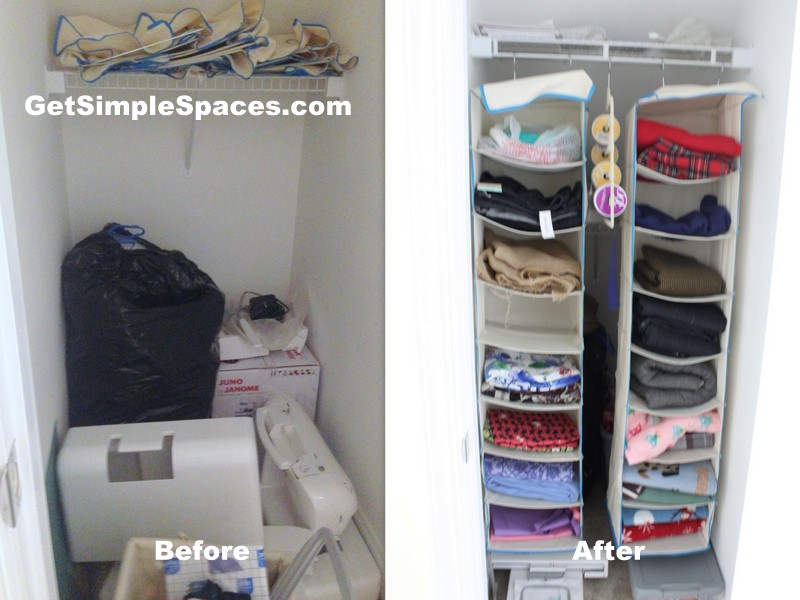 Organizing Your Linen Closet
Organizing linens? Or maybe more?
No matter the age of your home, you likely have a linen closet, or two. Contrary to the name, most of us have a lot more stored here than linens! This is a great space for all purpose storage, and I would to challenge you to look at whether or not you are making the most of yours.
My sheet secret
I am personally not a fan of storing sheets in the linen closet. Here's why: 2-3 sets of sheets per bed is sufficient. That amount can be stored on the top shelf of the closet, in the bedroom where the bed is actually located. That way, there's no question as to which sheets fit which bed, and the sheets are in close proximity when its time to change them. It simplifies the process all the way around.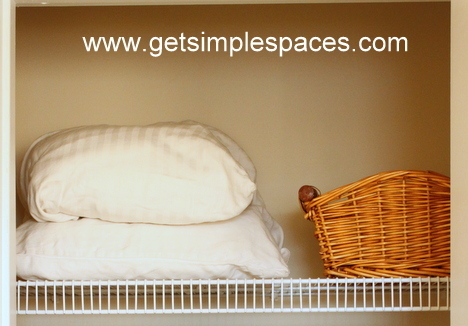 The truth about towels
The linen closet isn't always the best place to store towels. Unless of course, this is a bathroom linen closet. If your linen closet is located in a hallway, however, I would encourage you to store bath towels in the bathroom. There are many creative ways to store towels that do not take up space in the cabinet. I store towels in my guest bathroom on an old ladder.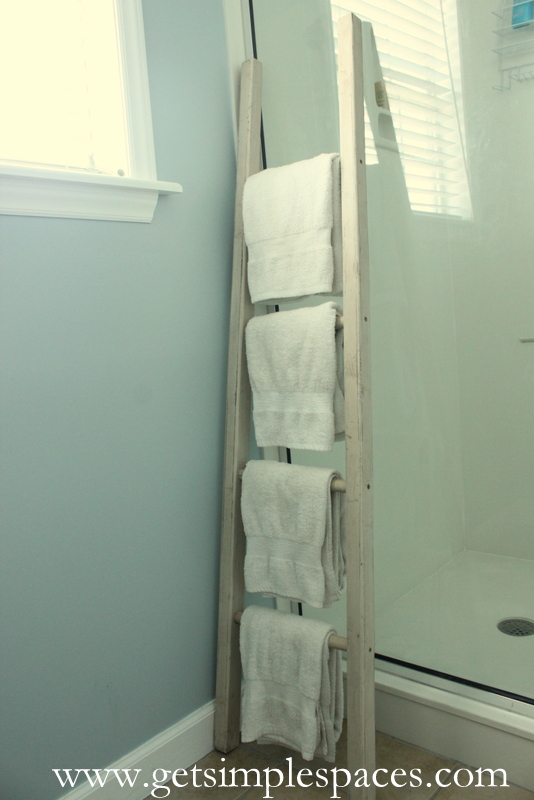 Also, try rolling your towels instead of folding if you are storing on a shelf. Tri-fold them and then instead of folding in half, and neatly roll them up. Place in the cabinet or closet with the folded side exposed. This saves space and leaves a clean line too!
Containers are key
When storing loose items in any space (especially a closet), utilizing some type of container will save you not only a headache, but money too! How many times have you bought more toothpaste when you were out, only to find 5 tubes a year later when you're cleaning out the linen closet? Or something more costly like sunblock or shampoo? Your linen closet is a great place to store bulk toiletries, only make sure you group them into baskets, boxes, or bins, and label. This will secure your chance of finding them when you need them. I use a bin for washcloths in my bathroom linen closet because washcloths are most likely to stay neatly folded.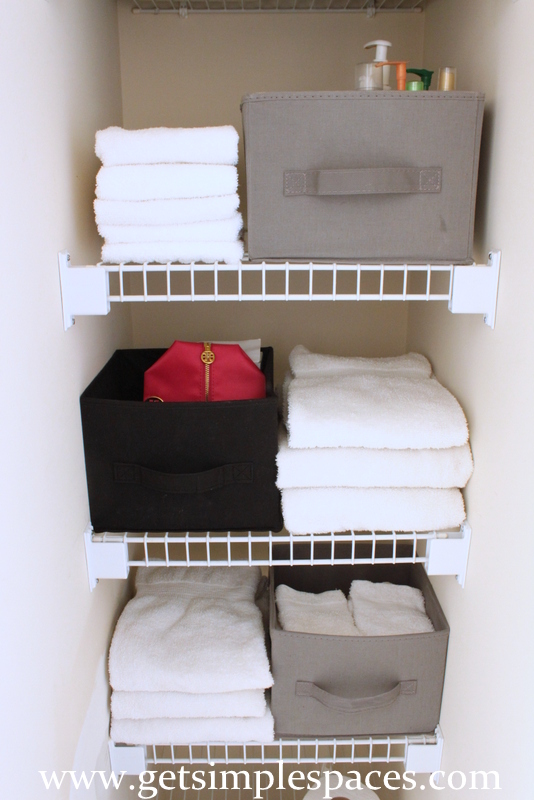 Don't forget to label
I already mentioned it, but make sure you label anything stored in a container. If boxes are not labeled, chances are you won't bother to look inside. We are a culture that likes to move quickly and not waste time. Some of us give up easily if we can't immediately find what we are looking for. Spend time labeling now so that you will save yourself money later!
Think outside the box
Maybe you don't have use for storage for any of the above things I've mentioned, but you still have a linen closet needing a purpose. Think outside the box. Where is the closet located? Close to which space? Is there anything cluttering that space that can be neatly organized in the closet? I once had a client that had a very small master closet, with no room for shoes. She turned her linen closet, which was in the hallway adjacent to her bedroom, into a shoe closet. It worked for her! Just because its called a "linen" closet, does not refine you to only storing sheets and towels there!
Remember, the more organizing you do behind closed doors, the better organized your open living space will be.
Happy Organizing,
Melissa
Get Organized. Simply Live.
Melissa helps her clients get organized so that they can experience a greater quality of life, and spend more time doing what they love with the people they love. If you are interested in finding out more about the services she offers, send her a message via her contact form on her website.