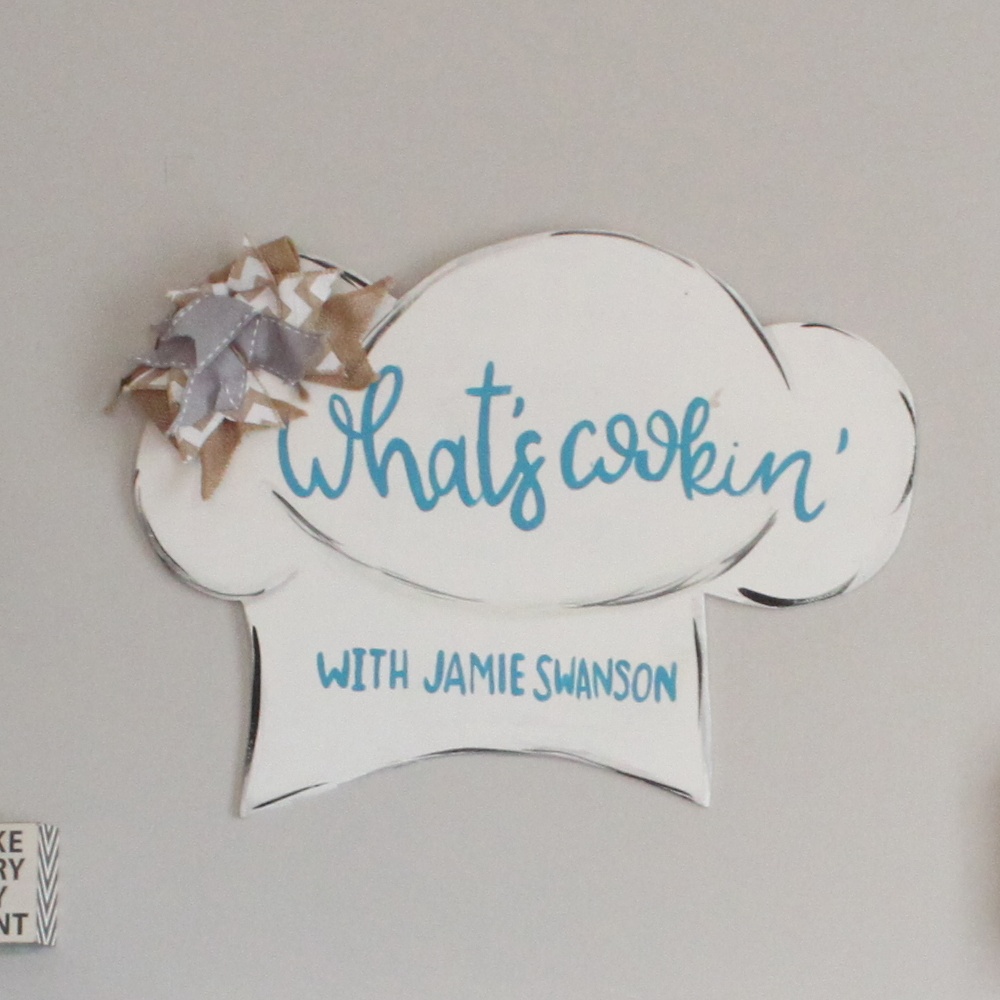 Home Office Revamp
Home offices are of primo importance, especially right now. I find that many people with home offices have created the space in a sense of urgency, and without the time or knowledge to properly carve it into their homes.
In the beginning of the year, I had the opportunity to work on a home office with a Pampered Chef rep. The office doubles as a playroom for her little ones. It will not always be this way as her children grow, so it is necessary to structure our spaces to function for us in the here and now and revisit as things change.
Let me show you what we started with.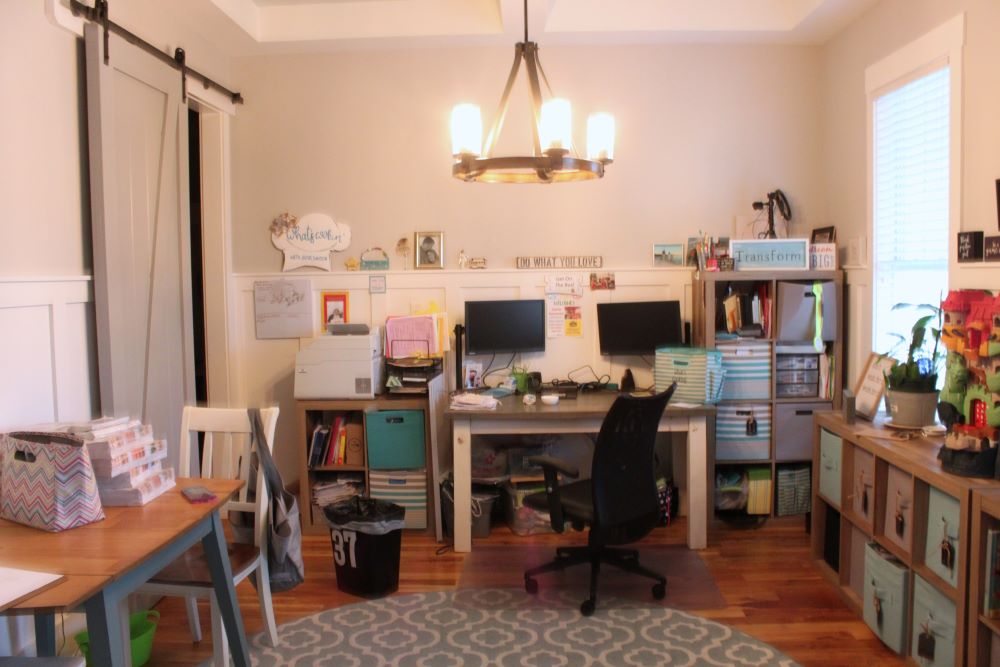 The problem had nothing to do with lack of materials to work with. Optimization was the missing piece. That's where I came in.
We cleared out everything that was no longer needed, as well as relocated a few things that had nothing to do with her office or her playroom. Defining your space is key! I also opted to move out the table, which was only being used for storage and clutter. That allowed us to use the left wall for cubes and open up the desk space.
We created a new structure for the cubes- designating each of them with specific categories. Part of my job is understanding the client's process as she works. After understanding this, I set things up appropriately.
Now for the after pictures 🙂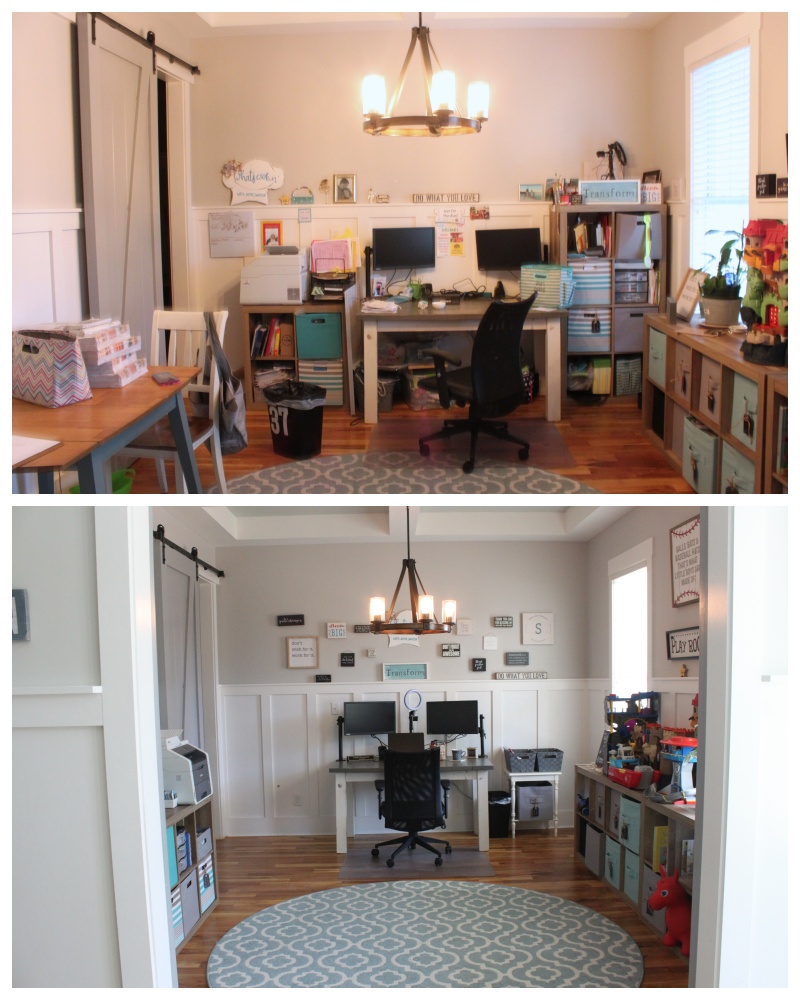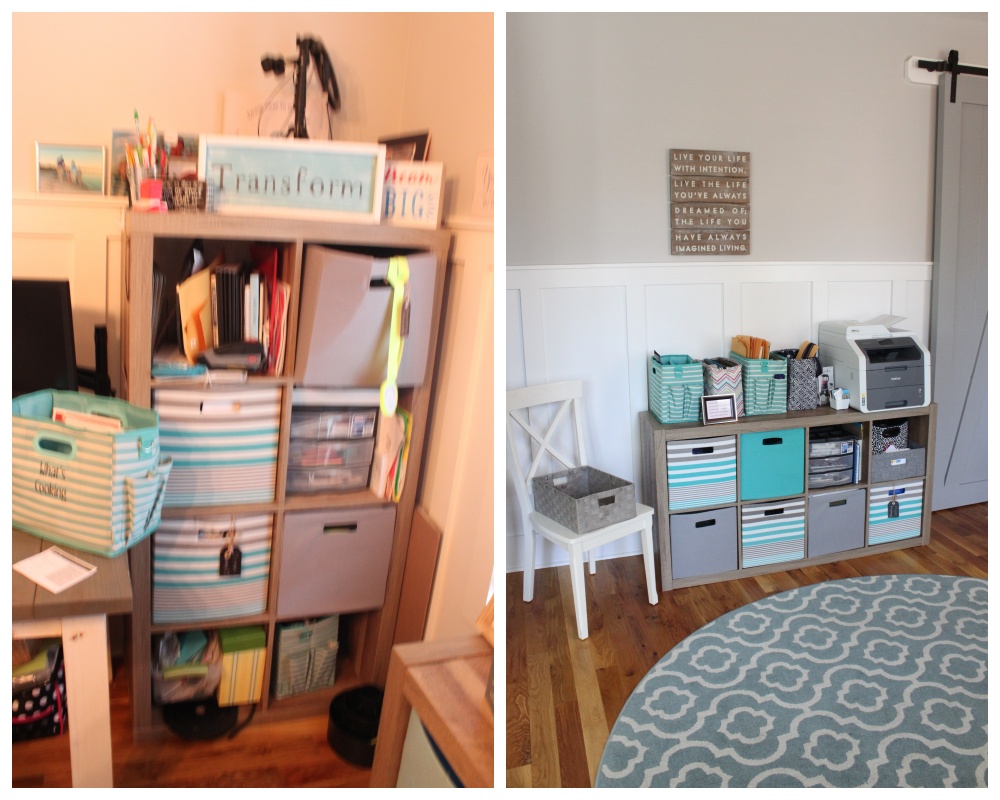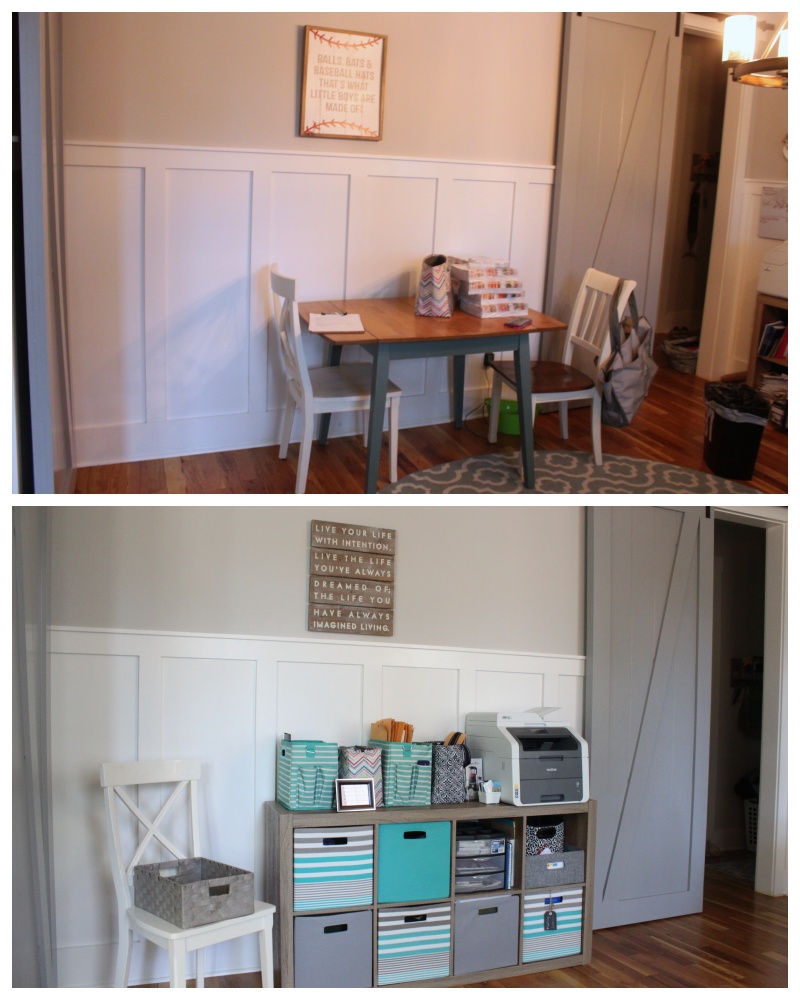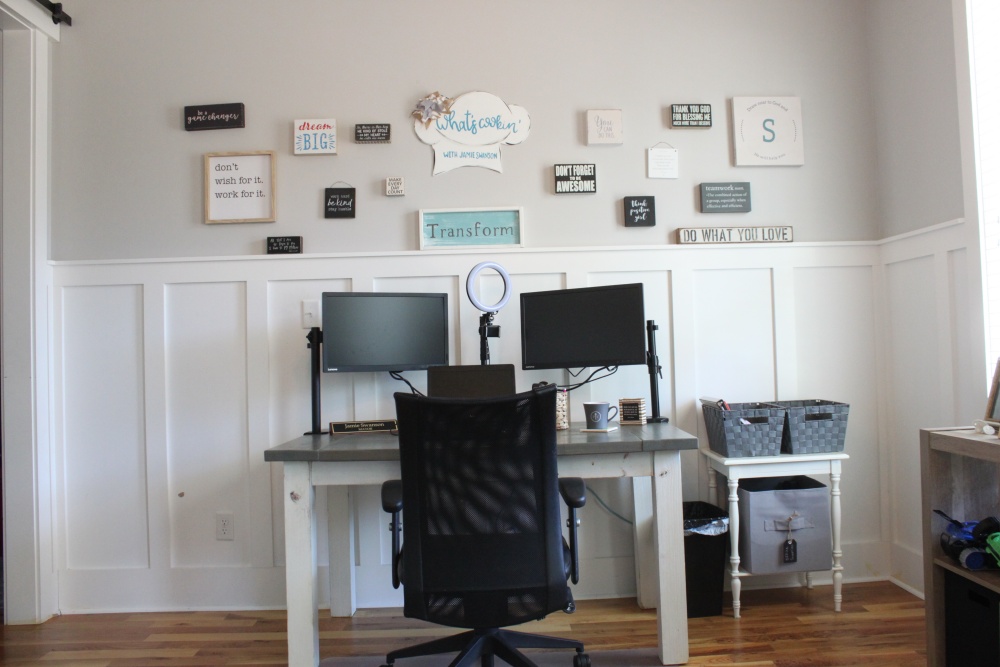 This project (like all of them) involved a little styling. She gave me all the fun inspiration pieces that she wanted to display, and I went to work created her wall of inspiration: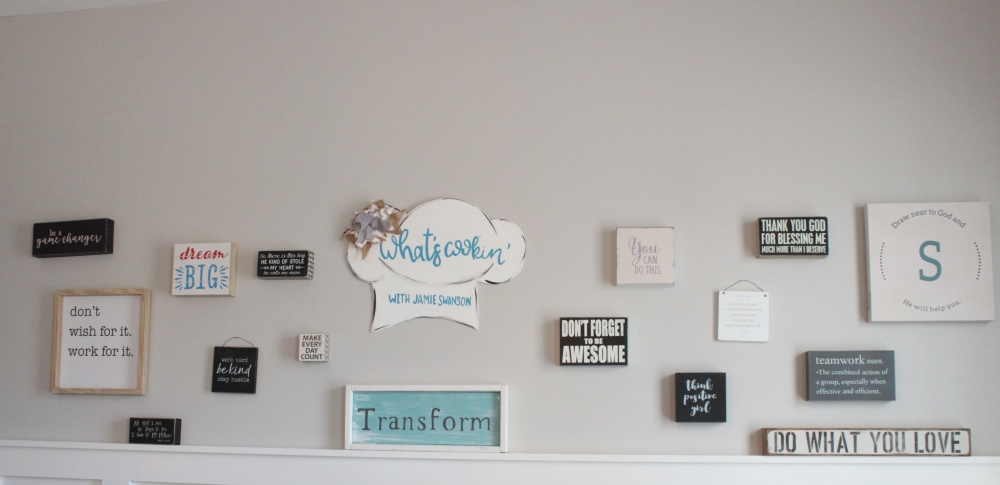 Here's one more shot of the Before and After: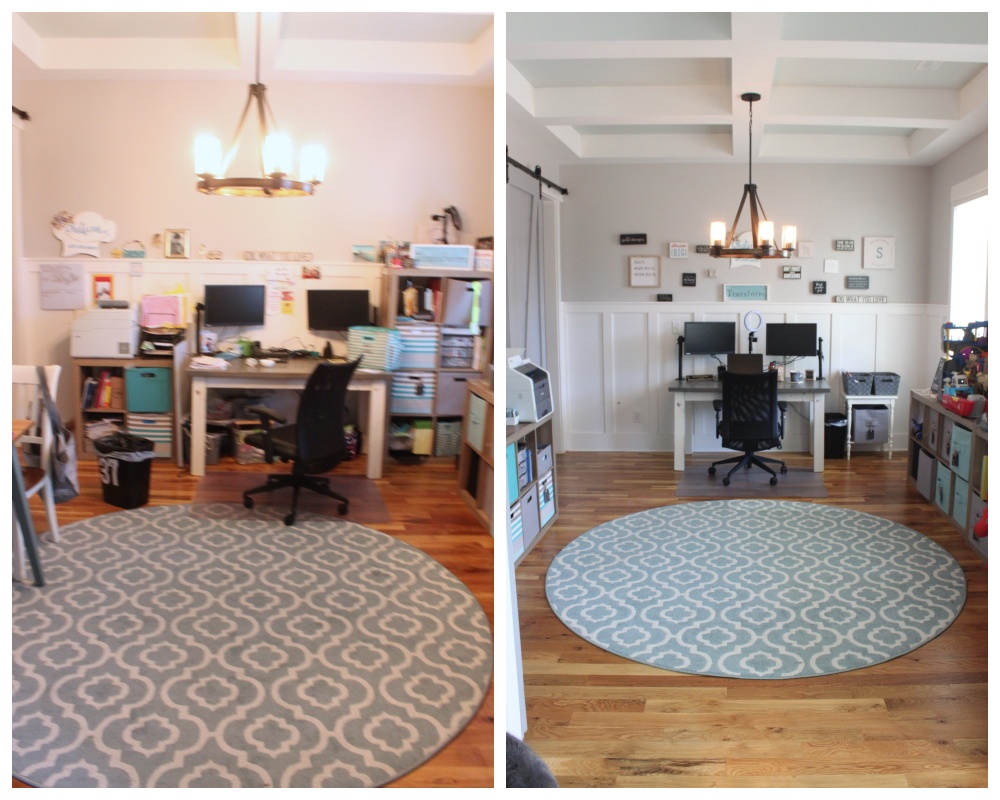 This Pampered Chef rep rocks when it comes to taking care of her customers and not lacking in sales. After the office transformation, she is prepared to be even more efficient and productive with her time. You can only be as productive as you have "space" in your brain to be. Don't let your clutter steal that space.
"Melissa was wonderful to work with to help me reclaim my office space. I had a lot of great tools already, but just was not using them in the most effective way. In the 2 sessions we had, she helped me create a space that was free of clutter and easy to navigate! We were able to use the things I already had and not have to buy a bunch of other things. I can't thank her enough for sharing her gifts and talents with me. I am SO eager to sit at my desk and work now! She also gave me tips on how to ensure it stays this way!! If you have spaces are rooms that need some help, call Simple Spaces RIGHT AWAY!" Jamie- Pampered Chef