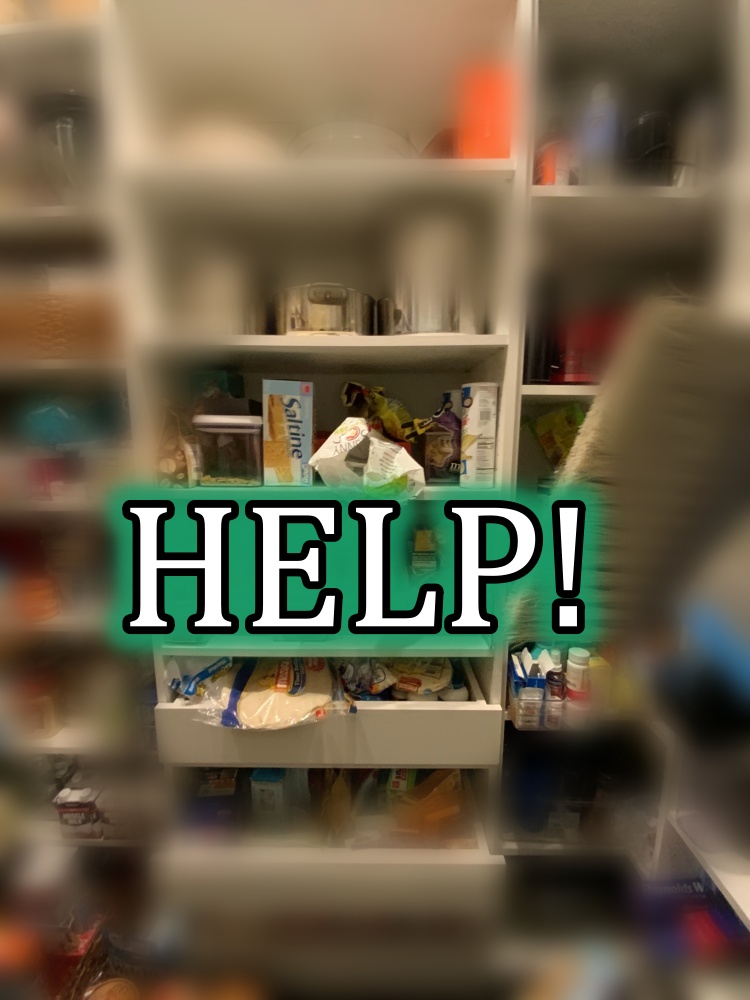 Walk-In Pantry Transformation
Space Doesn't Equal Organization
Pantries come in all shapes and sizes. I've organized MANY pantries, but the one I'm sharing on the blog today is one of the largest. Despite it's massive size, it was overflowing and disorganized when my client reached out.
I WANTED TO RUN AWAY!

JUST KIDDING! I was told that I'd want to run away (I hear this 9 times out of 10), but I didn't. I love this stuff; it's why I started a business as a professional organizer!
Piece by Piece
Rule number one when addressing a space this large: Do not take everything out at once. Divide the space up into sections, and pull one section out at a time.
She had a loose structure that worked, so we kept most "zones" the same. There is no reason to completely change the location of everything as it can be hard to retrain an entire family on where to find (and return) food items. However, we were able to change the WAY in which we stored items in their location. This included adding in more storage bins, and refining the backstock section.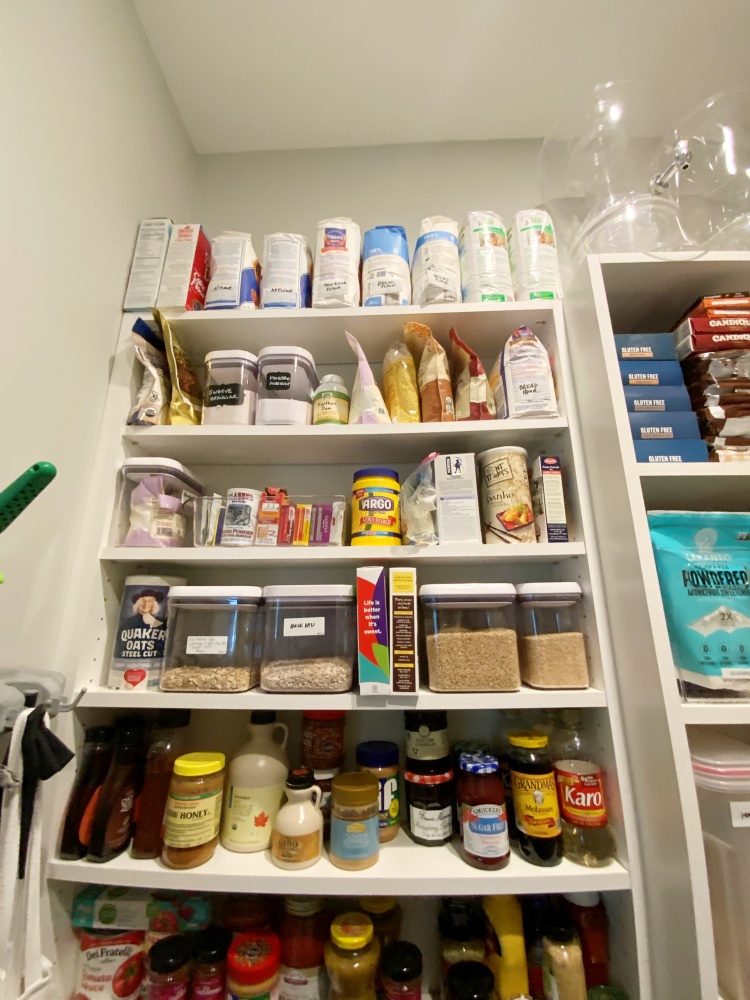 How to Use Drawers
Drawers are a great asset to a pantry, if you are utilizing them correctly. With the nature of a drawer being pulled and pushed and items within shifting, you must use bins. Drawers are a great place for snacks and individual servings. Remember to not load them down with anything heavy such as canned goods. The photo I'm sharing is a real life example of what they will look like as they are used. It's unrealistic to think packages will remain in neatly stacked rows, but if you utilize bins as shown in this picture, you can keep like products together.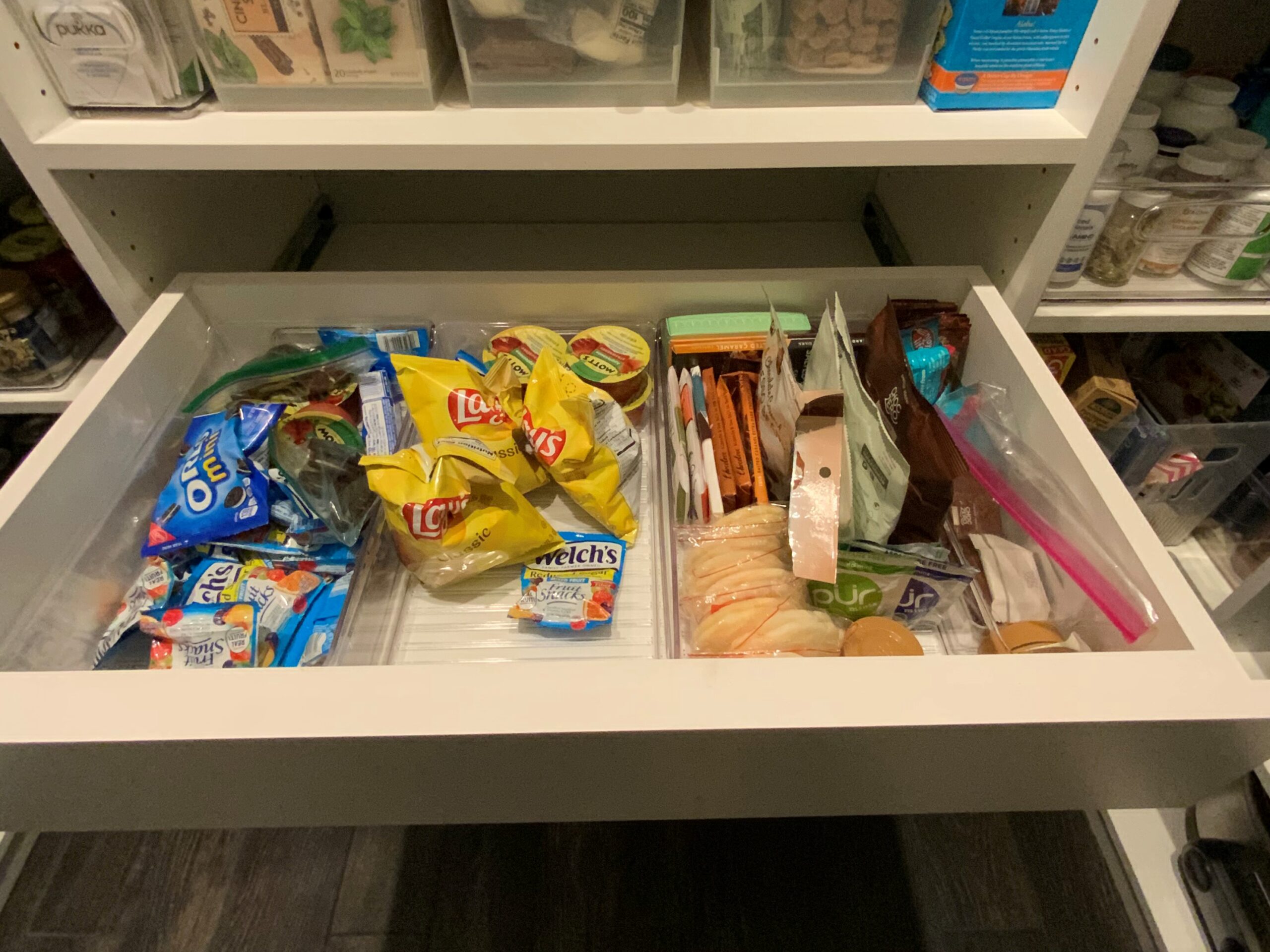 Lables, Lables, Lables!

Labeling is so important, especially in getting others living in your home on the same page. Bins and containers aren't the only things that need labels- the shelves do too!
These photos were taken before all labeling was complete, however you get the general idea. I love the large multipurpose bins in the photo on the right that you can find at the Container Store. These can be used for bulky food like bags of chips and snacks! We devoted one to unopened bags, and one for bags that are open.
The Result Is Phenomenal!

This project left my client feeling empowered and in control of her space! This is the heart of my business. When you feel in control of your space, you can spend more time doing what you love with the people you love and less time serving your stuff.
The transformation is being maintained, and my client is empowered to move forward in reclaiming control of her other spaces! Here's what she has to say:
I love it! Feels good, I don't feel like I'm suffocating in there anymore. THANK YOU!!!!