Transformed Workspace Part 2
I'm so excited to share Part 2 of the workspace transformation with you today!  Do you remember this desk from last week?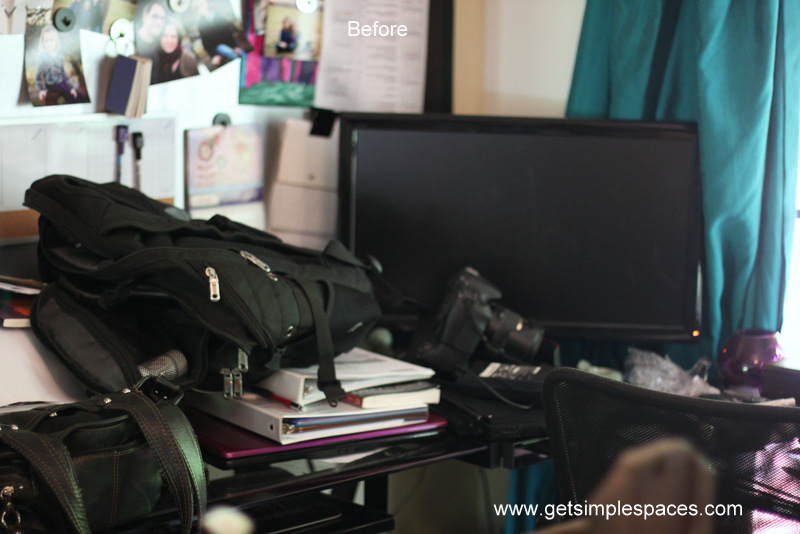 You can read about the challenges we had to work with and see before pictures here.
I want to first show you first what it looked like when we did the toughest and most important step – pulling everything off the desk.  We moved everything to the table and created separate categories for what needed to be used in this space.  We found a new home for anything that did not belong in the space.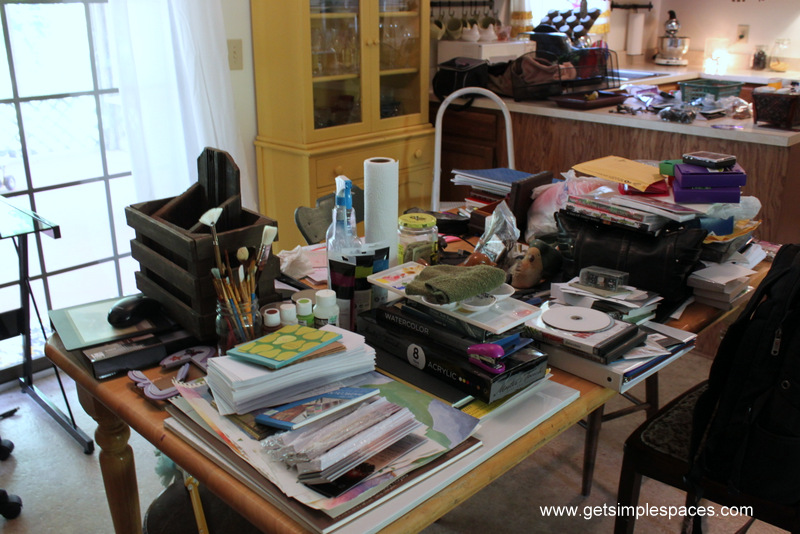 That's a lot of stuff that needs to go somewhere that is NOT the surface of the desk.  It was bookshelves to the rescue!

My client already had 2 awesome shelves from Ikea, and they were partially empty! We used the one beside the desk to store business related files and office supplies.

There was a bookshelf on the opposite wall, still in the same room.  We utilized this one to store art supplies, sheet music, and other personal items that are used in this space.
I ADORE these fun bins she found at Target!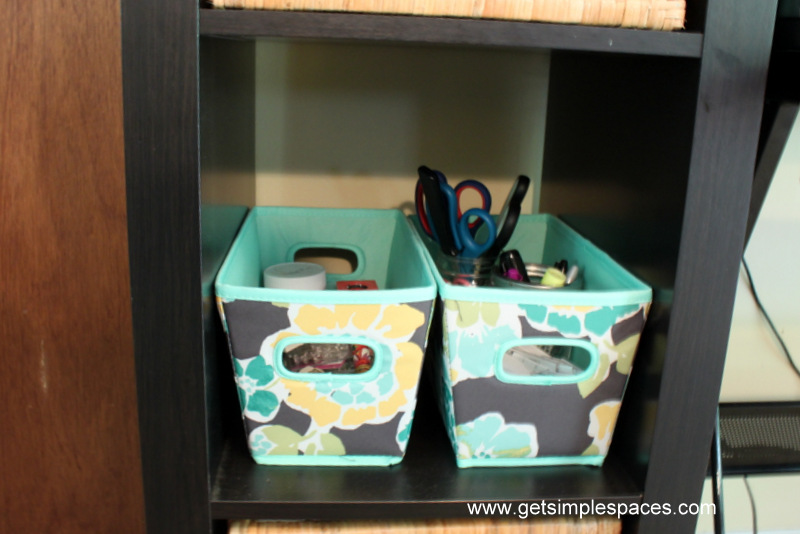 You're probably wondering what's left on the desk since we found a HOME for everything, aren't you?   Come back next week for Part 3 – the final reveal of this workspace!  I will have TONS of Before/After pictures for you!
Thanks for reading!
Melissa
Get Organized.  Simply Live.