Simple Drawer Organizer
This week I'm sharing something so simple, but so exciting.  Its exciting to me because this cheap solution has made my life in the kitchen so much easier.
I've spent time thinking of a solution for my cooking utensil drawer.  I know many choose to keep these contained on the counter, but I have the drawer space to keep them out of sight, so I do.  I need to be able to get to them quickly, because I cook for a family of 5 and use a lot when I cook!  However, it has been very hard to find a tool to organize a drawer housing large cooking utensils.  I was about to put in a request to my husband to build wooden dividers into the drawer when lo and behold…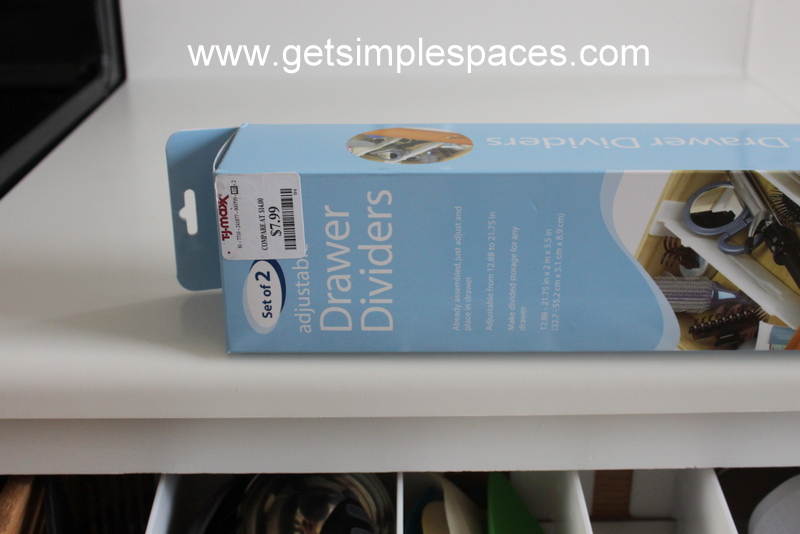 TJ Maxx has great organizing tools for drawers at a decent price; many different types to choose from.  I was ecstatic to see these expandable dividers, that we wouldn't have to use time to build!  Time is money.
Pack of 2 for $8, not bad!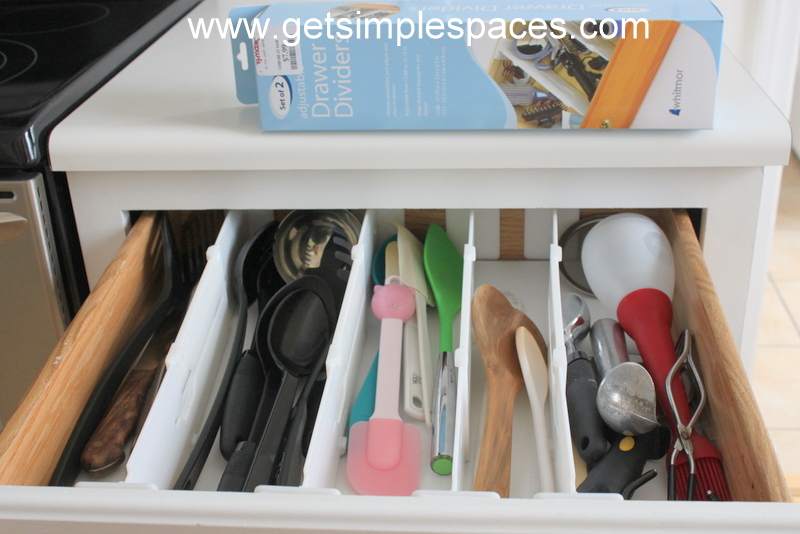 The organization is not "perfect" but it provides a sense of separation of different utensils.  Here are my categories: 1-spatulas, 2-spoons (all types), 3-plastic scrapers and stirrers, 4-occasionally used tools (once per week or less).  This has served me much better than scrambling around in a drawer trying to find the pasta spoon and pulling out other utensils to get to it.  And then the drawer doesn't close because everything is piled up (do you know what I'm talking about?!).
As a busy mom and business owner, I appreciate simple solutions that don't break my bank or my back 😉
Thanks for reading!
Melissa
Get Organized.  Simply Live.