Closet Cleanup
I wouldn't doubt some of  you are already tearing through closets in your home as the weather warms up and the Spring cleaning bug sets in.  I want to share a couple pictures from a closet I recently worked through with a client.  She had a ton of stuff in a small closet – it is a sliding door style. However, the doors weren't fully sliding open and closed.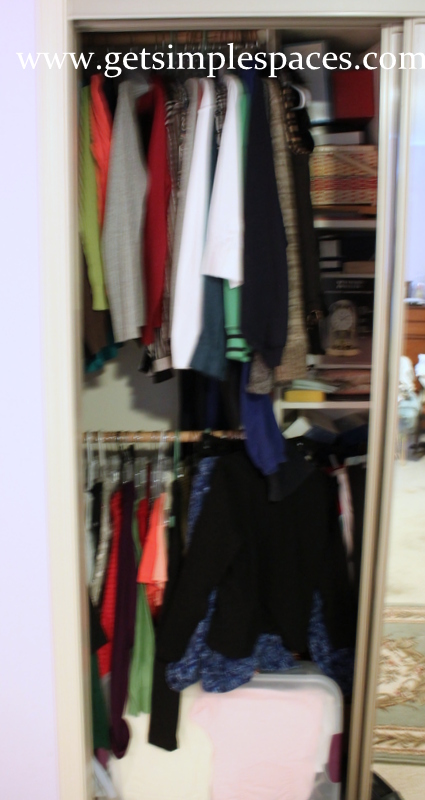 This was a very sensitive situation, being that it involved going through things of a deceased loved one.  This is not an easy task, and definitely not one you want to take on alone.  That's where I came into the picture.
She was ready to make decisions, and had worked through the racks of clothes and shoes on her own prior to our time together.  In a few short hours, we had bags full of donations and consignment items, as well as a beautiful fresh closet!
Check it out: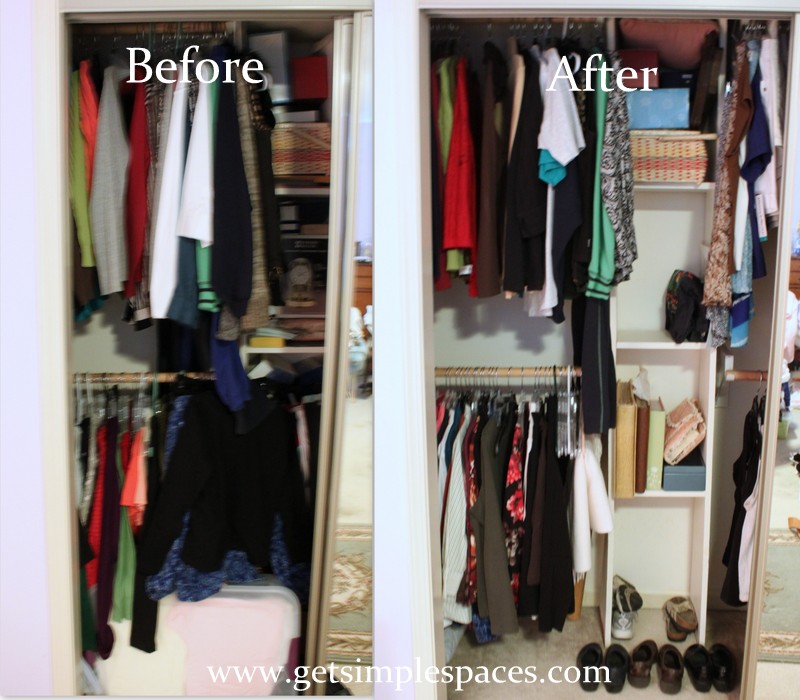 She is loving the newly organized closet!  And I am so proud of her for conquering her anxieties of working through it.
I hope this provides some inspiration for those feeling stuck right now.  Go get started!
Thanks for reading,
Melissa
Get Organized.  Simply Live.