Guest Bathroom Makeover
This week, I'm psyched to share my bathroom remodel with you! It has been a lengthy process while juggling everything else in life, so I have grabbed time here and there to work on it. I have to give credit to my willing (and sometimes unwilling) children who spent many hours watching me strip wallpaper, paint, and shop several stores to piece it all together. And not to forget my husband who did all the work I don't know how to do. He's amazing. I've yet to dream up anything that he can't do!
Let me show you what the bathroom looked like when we moved in: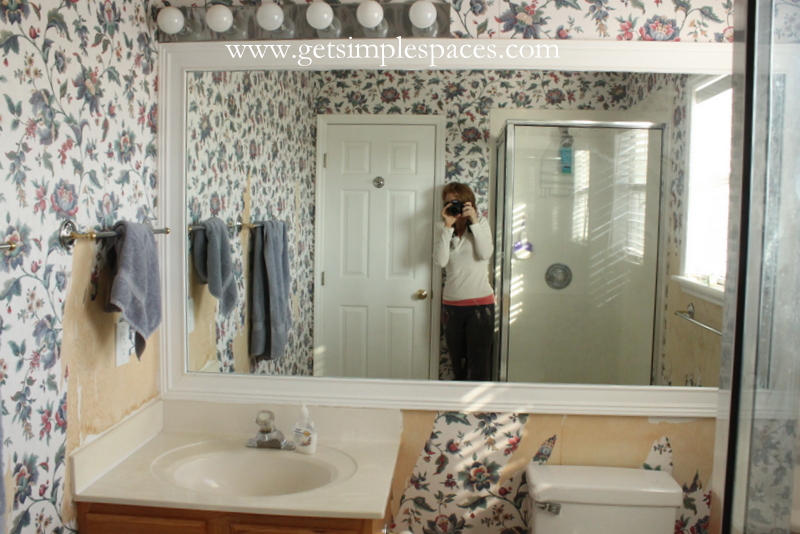 Yep, thanks to that huge mirror you can see the whole thing! It had serious problems. It took us over 2 years to get to this room. And the kids had begun ripping the wallpaper down and drawing artwork on the walls. Things were pretty ugly.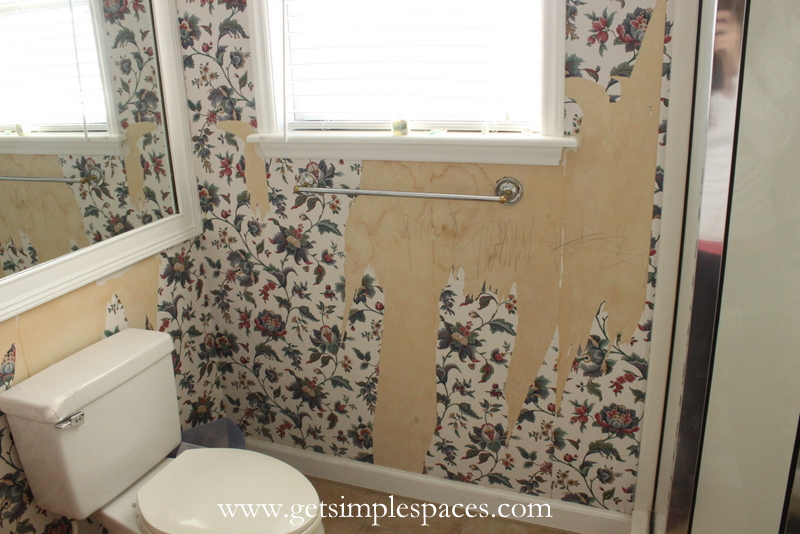 This was a project with a small budget. I prioritized, bought things one phase at a time, and shopped for deals!
So now, the moment we have ALL been waiting for:



The room looks COMPLETELY different. I chose this ordinate mirror to replace the wall length one.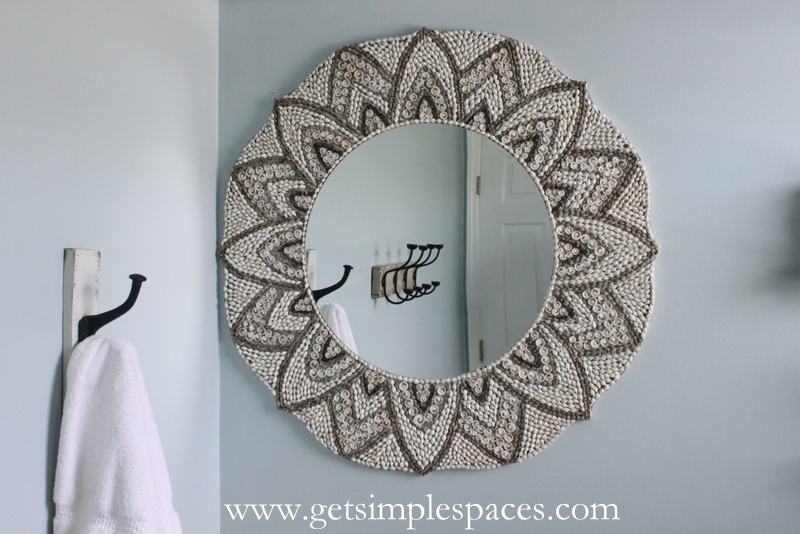 We kept the existing cabinet and sink, and I simply updated the cabinet with paint and new hardware.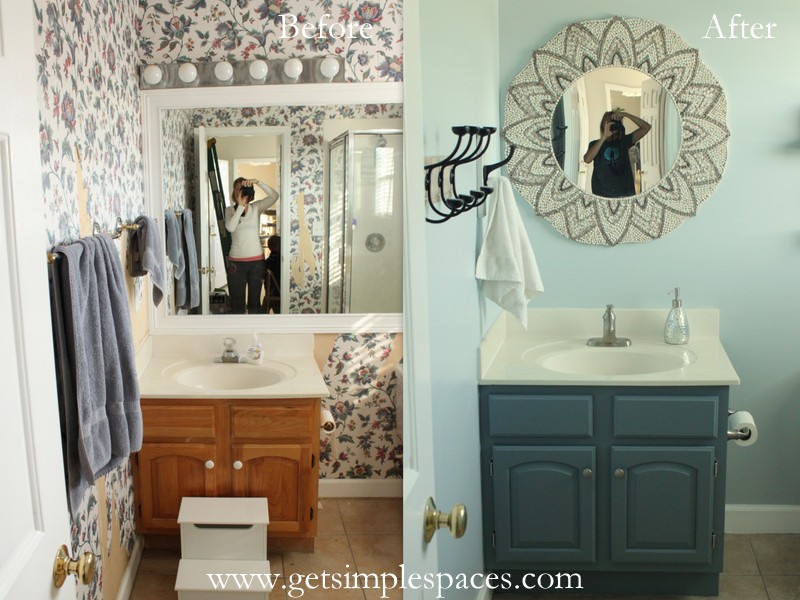 I chose this wall décor for over the toilet. These floating shelves were a perfect fit for the look I was going for. The beautiful picture of the Oceanic Pier at Wrightsville Beach brings it all together. I purchased it from a local photographer who has more GORGEOUS nature photos in her Etsy Shop. Check it out!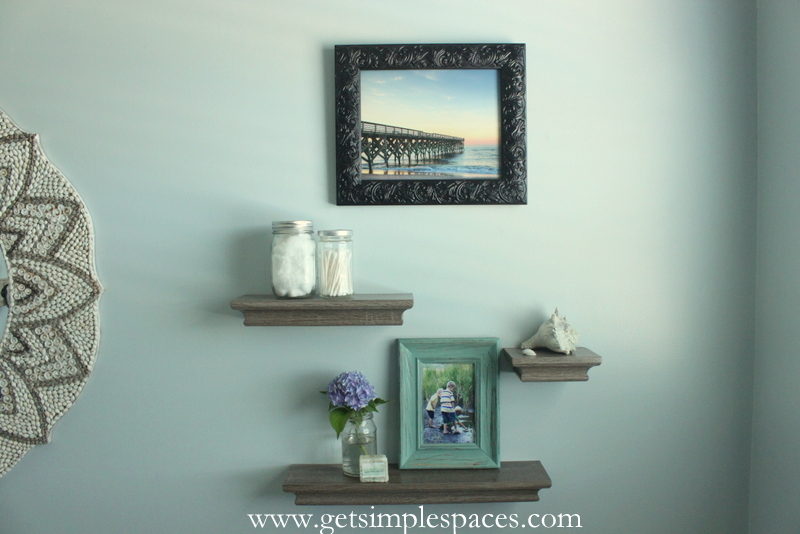 I chose hooks as opposed to the traditional towel rack. This bathroom is the one used by guests coming from our inground pool in the backyard. I felt hooks could serve multiple functions by holding bags, dry clothes, bath towels, etc.
And using a hook for the handtowel while having small children works well. All they have to do is throw the towel back up to the hook! Its saving me on laundry already.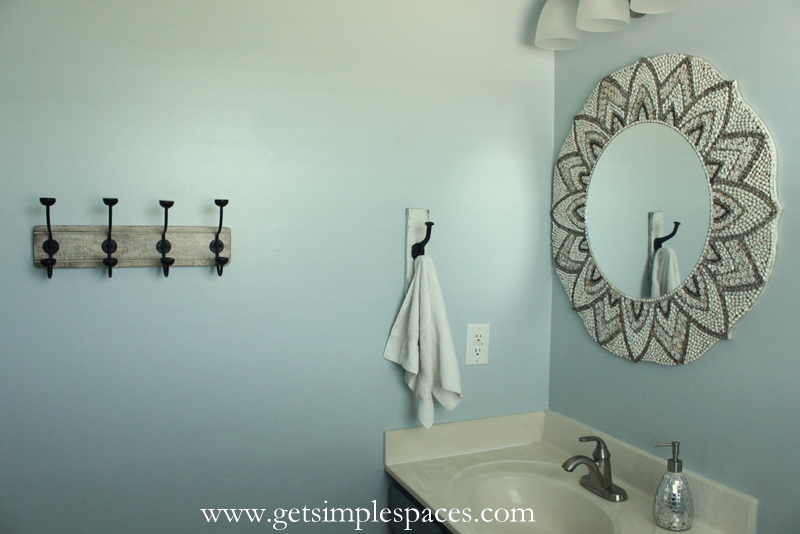 Because storage is limited, I decided to use this ladder I found at a second-hand store for towel storage.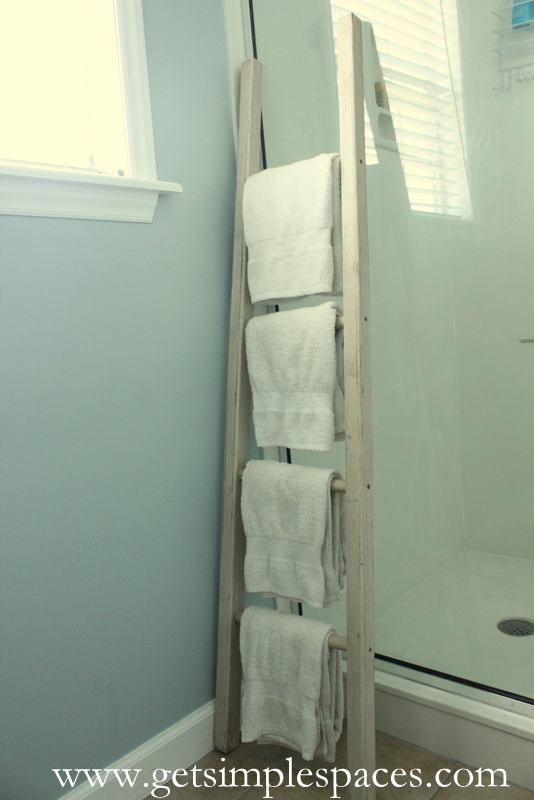 There you go! I've enjoyed sharing my most recent home update with you! If your bathroom needs a makeover, you know who to call! Your home. Your style. Your peace of mind.
Thanks for reading,
Melissa
Get Organized. Simply Live.