5 Day Refresh – Day One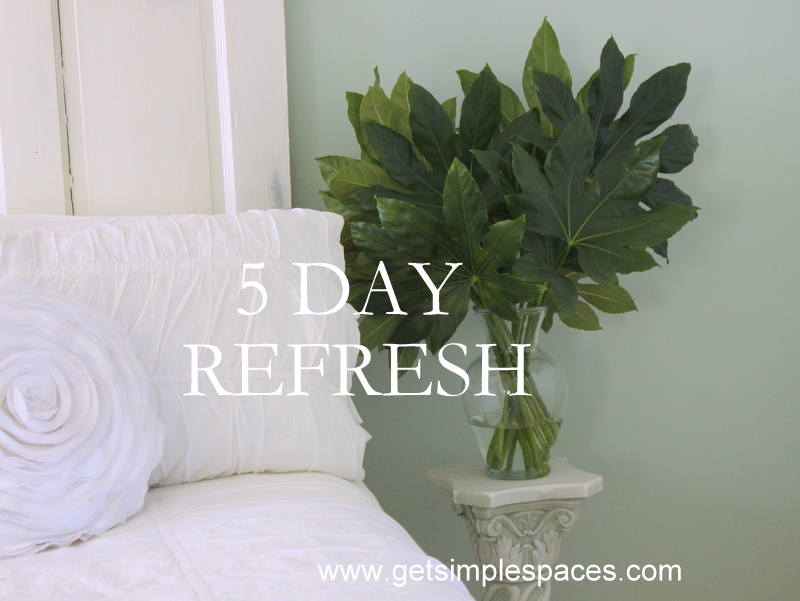 Do you have spaces in your home that have been properly organized but slowly they are unraveling? More specifically, those closed spaces such as cabinets, drawers, or shelves? This week, I want to show you how quickly you can refresh those spots, and all in the busyness of everyday life!
I'm calling it a 5 day refresh. So for the next 5 days, I'm going to choose one spot in my own home. I will "refresh" it, blog about it, and share it with you.
My first spot is a desk drawer. This drawer is very multipurpose in its function. When I set it up, things were nice and neat. However, the children frequent this drawer and it had gotten out of control.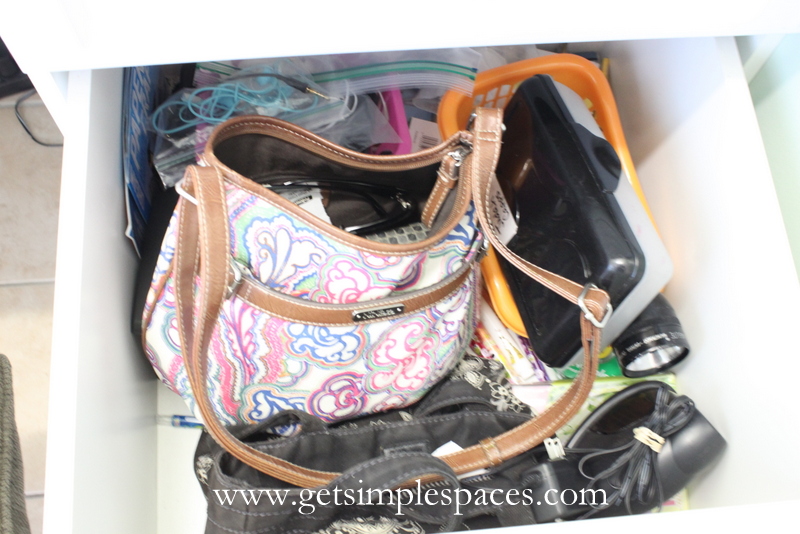 This is my drop spot for my purse when I'm at home, and I would have to cram it down on top of all the stuff. Here's a picture of what's underneath. As you can see, crayons had spilled out everywhere.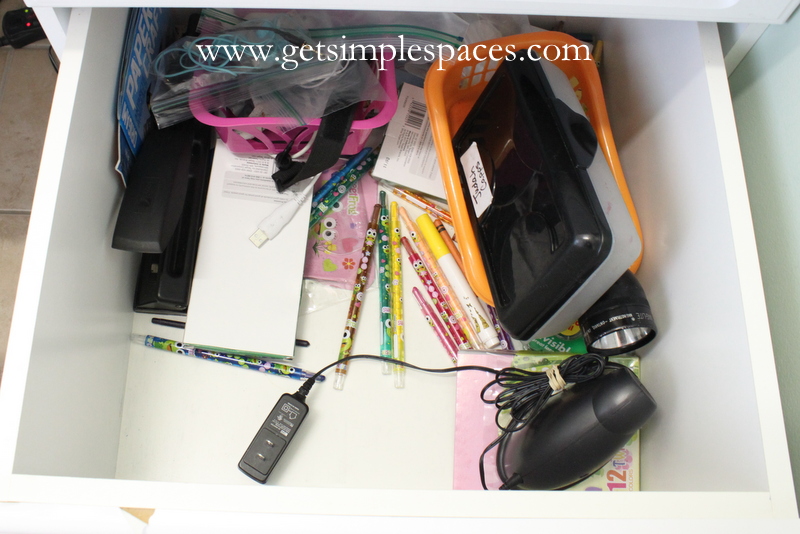 I took everything out of the drawer, relocated what didn't need to be stored here, and put everything back in with the baskets I already had. And this helped me figure out that the kids had almost completely used up all of our tape on their creations! I usually have a roll of packing tape, duck tape, and masking tape in my orange basket as well.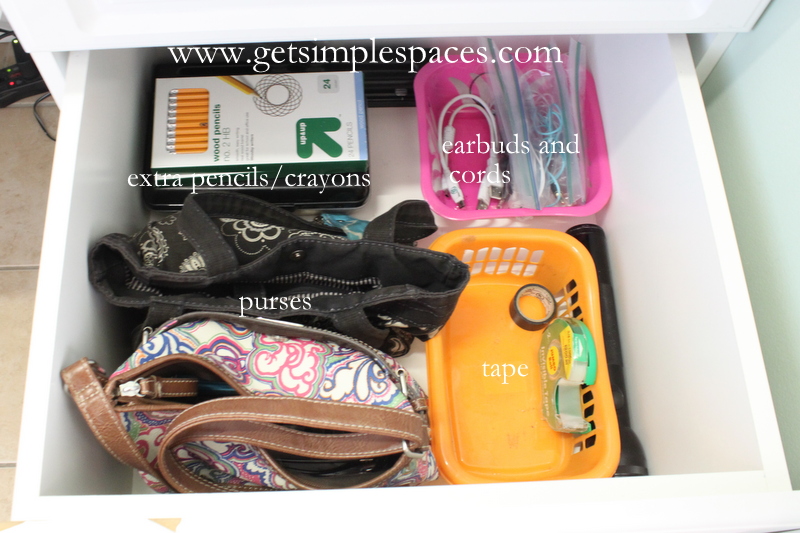 These are the 2 basic purses I use. Honestly the only ones I use, I'm a simple girl 🙂 So it works to store them both here.
There you go for Day One! It took me 15 minutes total, that's it!  That is with my children coming over a few times to ask me questions/tell on each other.

Do you have a desk drawer you can knock out in 15 minutes or less?
Thanks for reading,
Melissa
Get Organized. Simply Live.