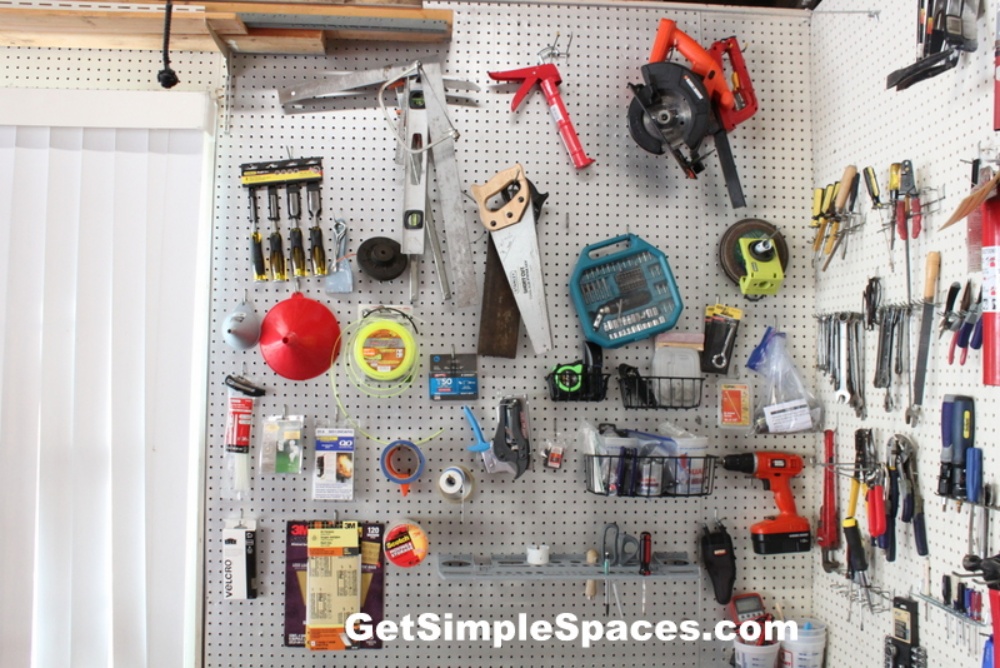 Garage Organizing Success
I often receive calls from people wanting to gift a loved one with organizing, whether it be through a gift certificate or my completing the project as a surprise. A few weeks before Christmas, I was contacted by a lovely woman who wanted to organize her garage as a Christmas gift to her husband. My first thoughts were: "What a gift!" The garage is the space that most of us cringe at the thought of conquering. This woman was up for the challenge. And she wanted to do it for her husband in order to take something off his plate and make his life easier.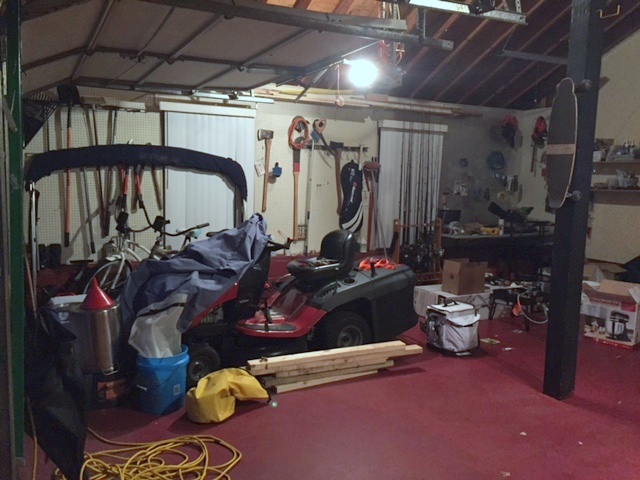 We did some consulting through the phone and email, came up with a plan of action, and while her husband was away on business I came over and we got to work!
There was existing pegboard, some hooks, and a set of 2 floating shelves. We had a few things to work with. My client purchased a set of utility shelves, storage tubs, and a few pegboard accessories. We created zones, moved things around, and utilized new storage solutions.

I am shocked that we finished in less than 3 hours!
Though we went through the shelves housing all things fishing, there were a few small boxes of fishing gear for my client (and her husband once he was home) to go through before it was complete. Below is a picture before going through the shelves.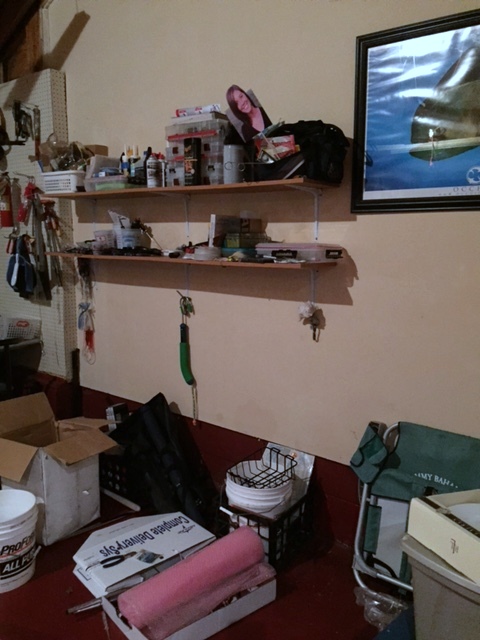 When I went over for final pictures I was elated! Look at the fishing gear zone now!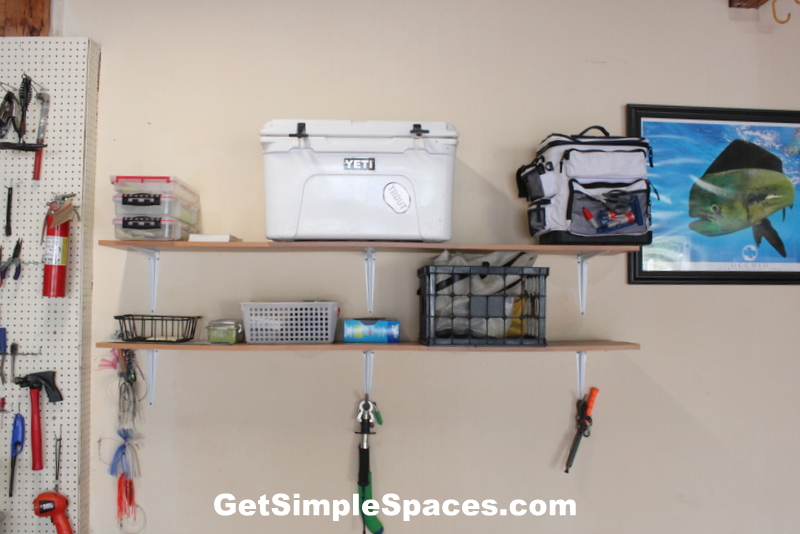 The tools were divided into two separate places, one being on the other side of the garage. We consolidated the tools and put the pegboard above the table to good use!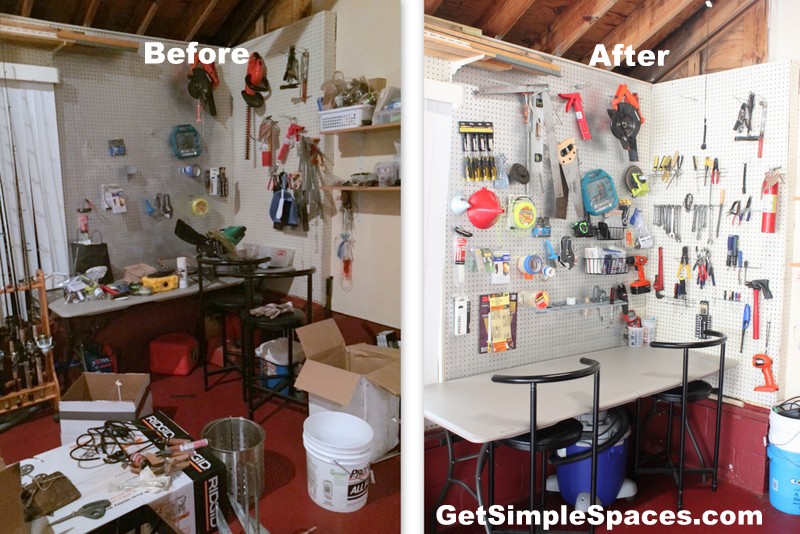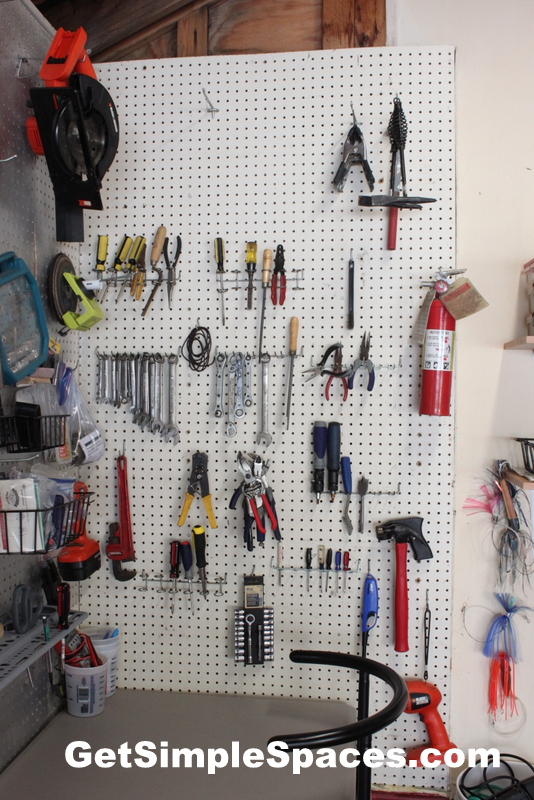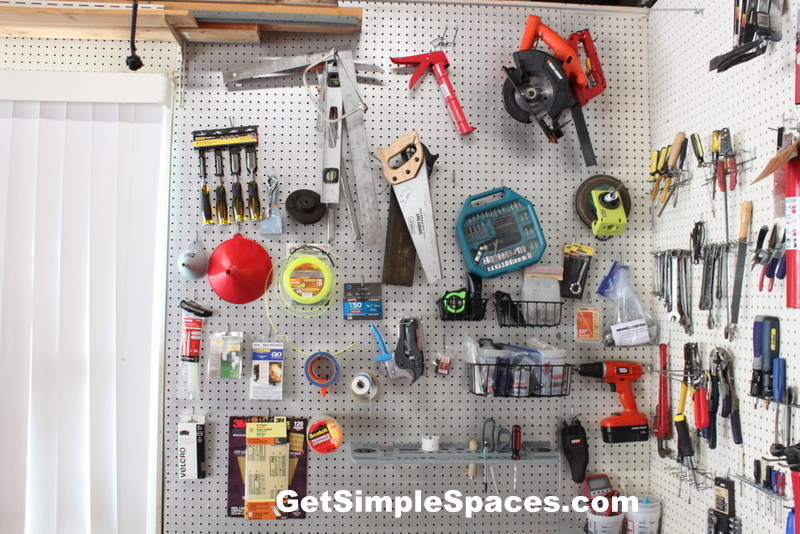 Cleaning tools have their own spot.
Yard tools have a place together as well.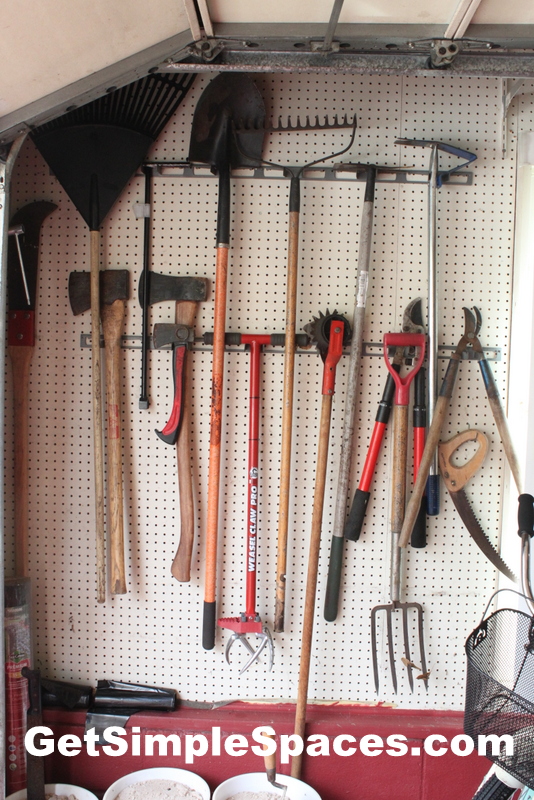 We took full advantage of the pegboard and hung everything we could, including beach chairs.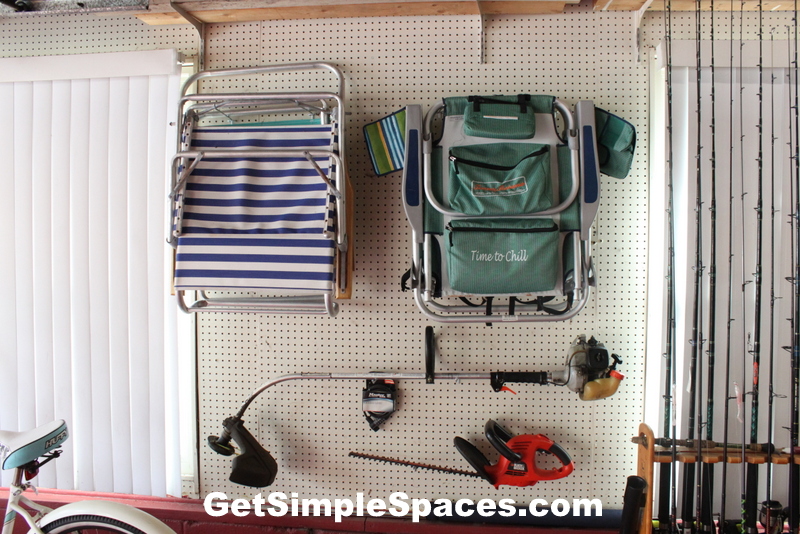 One set of utility shelves was just right. Loose items are organized and stored in see-through totes for easy locating.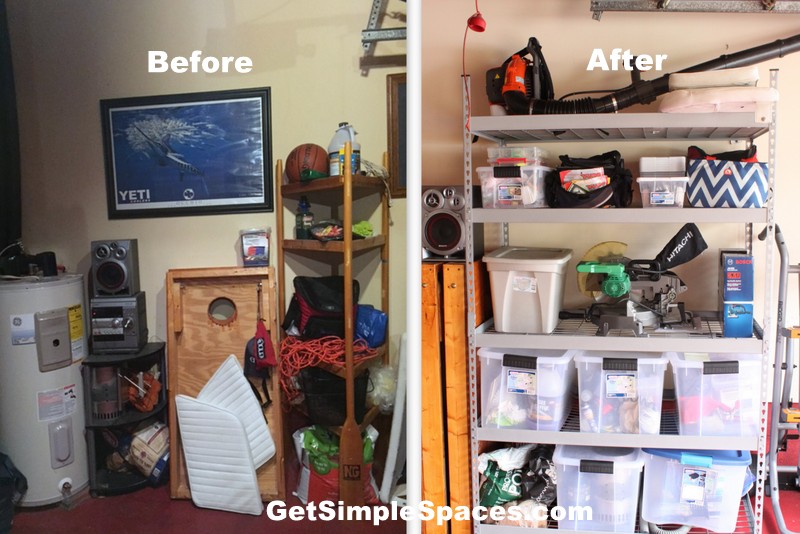 Lastly and certainly most importantly: Her husband came home and was BLOWN AWAY! Perfect gift for him! Now they can both find everything they need right away, and don't have to waste anymore time trying to figure out how to organize the garage. Its done! Everything has a home and all that's required is putting it back after its used.
Here are a few more shots of the transformation!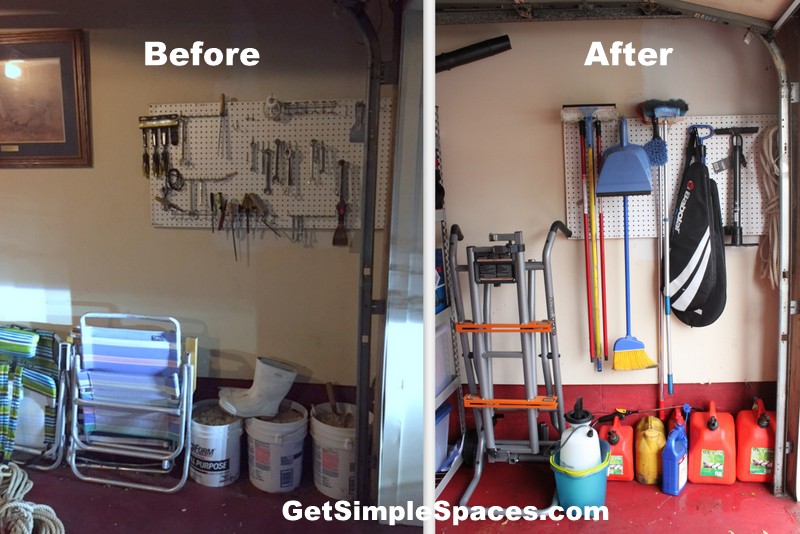 I felt honored to be a part of this tremendous Christmas gift that brought much relief and joy to both the husband and his wife.
AND THAT'S NOT ALL. There's nothing like hearing it straight from the source! Go here to view my client's testimonial video.
Every client, every project, and every story is different. Each time I walk away with a renewed passion for helping people get organized so that they can spend their time LIVING.
Melissa
Get Organized. Simply Live.