Functional Space for a Busy Family
We were blessed to start the new year out with our second annual organizing giveaway! The worthy recipient was a family of 5, with children ages 4 and 18 months (TWINS!). Mom has transitioned to  working from home due to the pandemic. Like most families, they got creative with their space and combined the kids' play area with her office. Which created a dilemma: Mom's work involves being on video calls all day long. The background of playdough, baby dolls, and matchbox cars was not working. There remained another issue. This client had the perfect storage unit and bins to work with and had made several attempts to organize the space, but the structure wasn't clear to other parties- like grandparents and sitters. All attempts had failed.
ENTER SIMPLE SPACES
We were excited to have both Mom and Dad for the project! Anne-Cecile and I spent only a short 2 hours going through EVERY SINGLE BIN and shelf with our clients. Purging/sorting/categorizing. Nothing was left untouched. I left my clients with the simple tasks of labeling and dealing with a couple boxes of paperwork and miscellaneous.
YOU WON'T BELIEVE WHAT HAPPENED NEXT
Two weeks after our work session, I paid a follow up visit to take after photos. I had high hopes that the new system was working, and my clients had followed through on the short task list. I walked in to find a big surprise! After finishing up on the play area, they attacked the office side. The big bulky desk and hutch with 2 bookcases were gone, and in their place only one bookcase and a low profile desk. And neither were cluttered! What happened to all the "stuff" that was there before? It's gone because they didn't need it!
Next, they moved on to the dining area and removed the hutch from the top of the server. Seeing tidy surfaces and minimal visual stimulation is addicting! Especially when you have little ones who provide all the stimulation you need 🙂  My clients didn't stop there but moved onto kitchen drawers, cabinets, closets, and are in the middle of their pantry redo. All in 2 weeks! I was blown away!
Here's the best part.
They are doing it together as a couple. This part really warmed my heart. They have been putting in the work as a team after the kids go to bed at night. It's taking focus and dedication, but they shared with me the joy they are finding in tackling the clutter together.
Check out the playroom/office transformation below!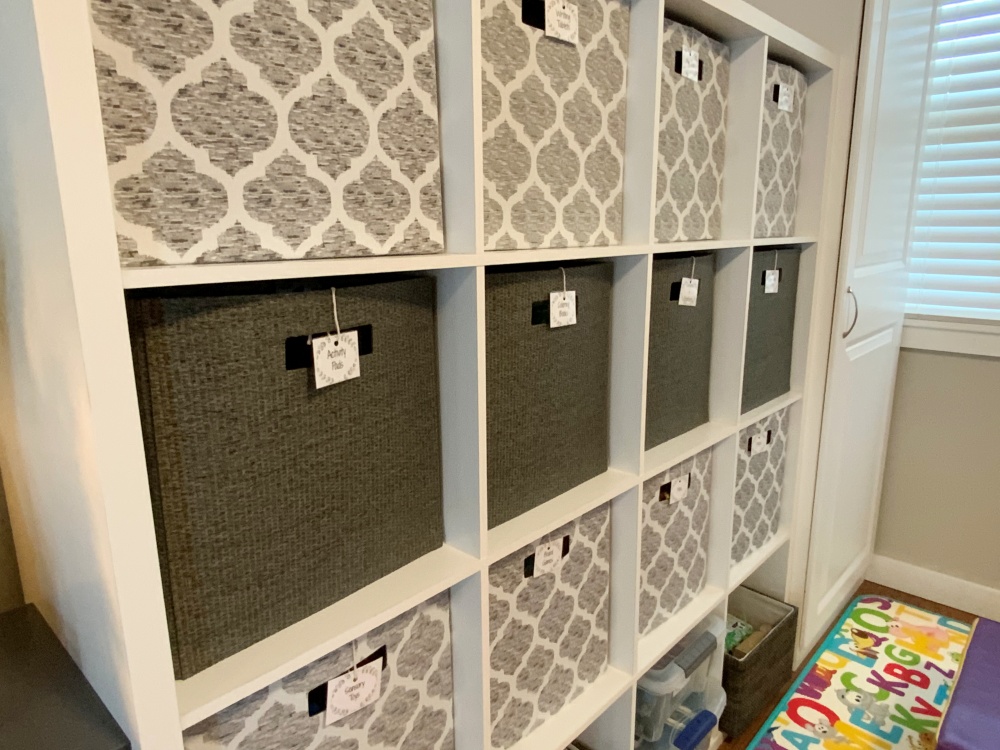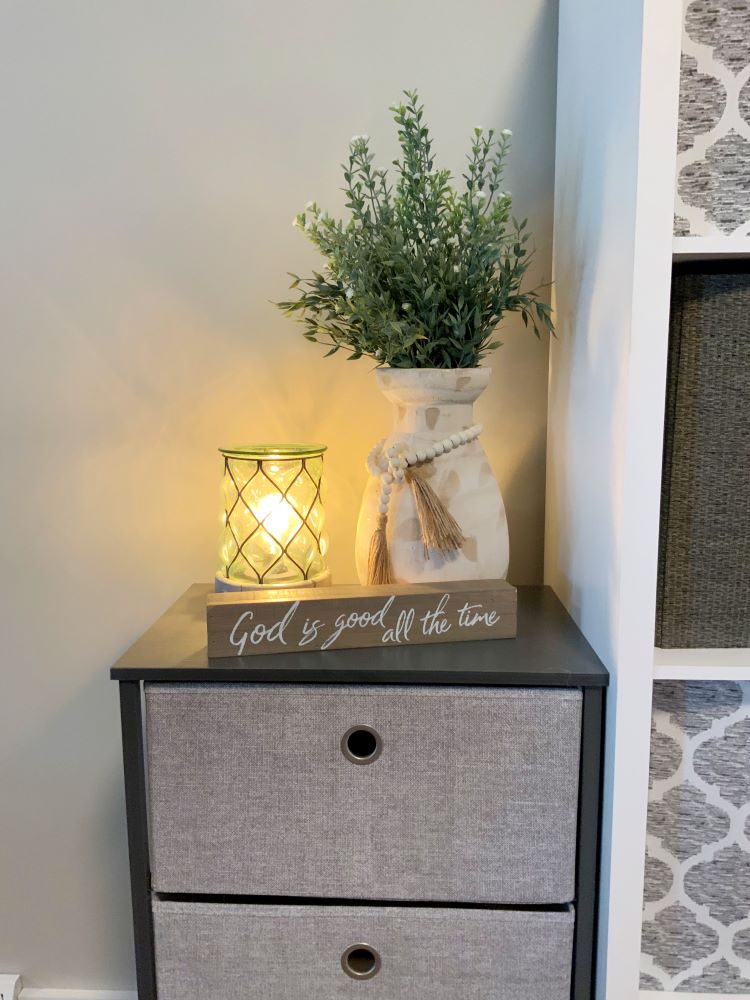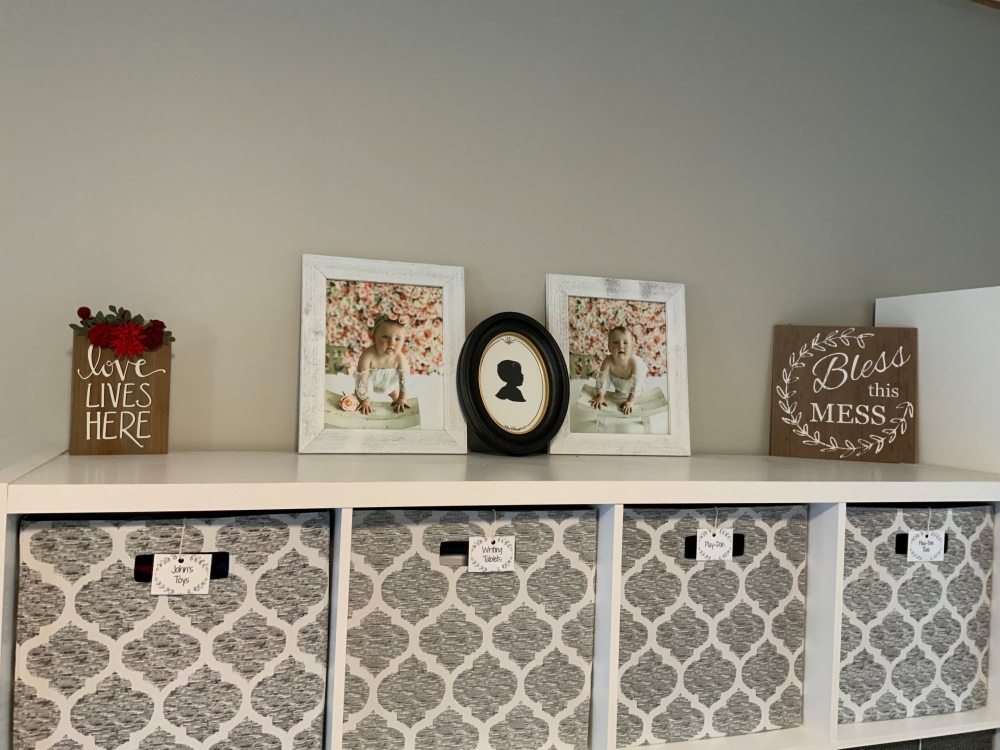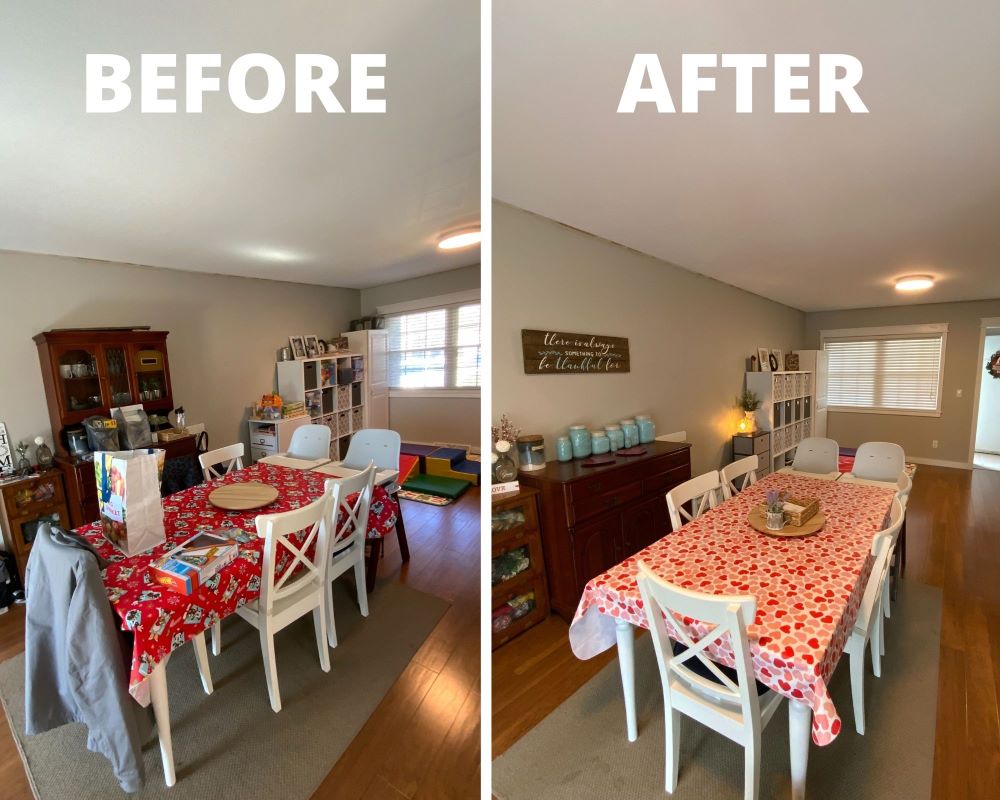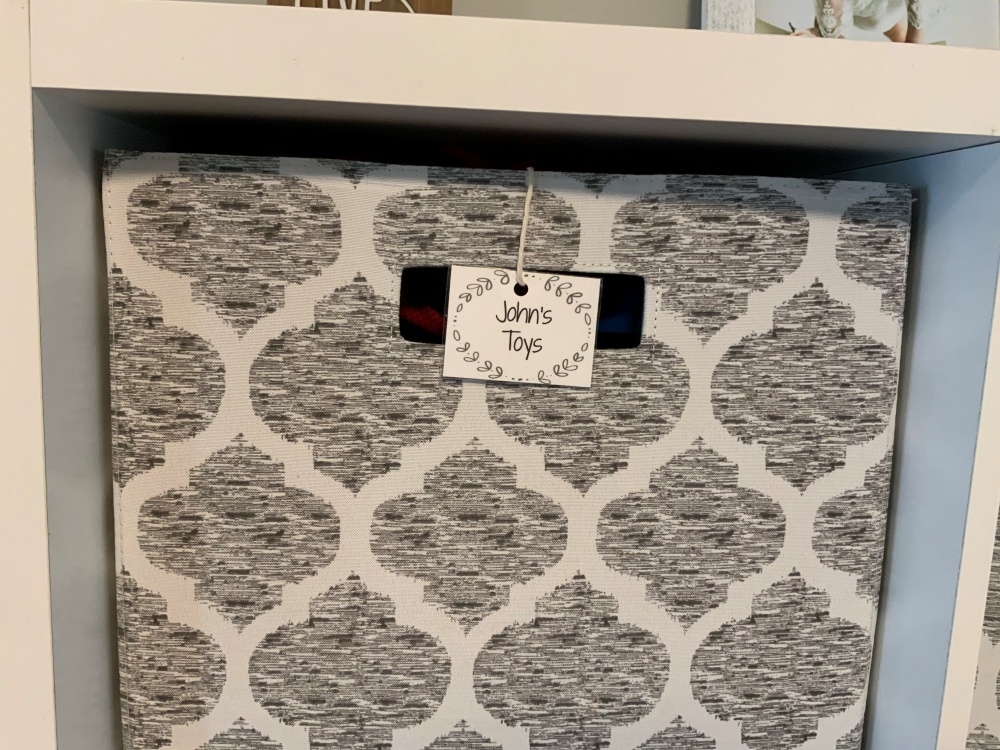 I would compare my job as a professional organizer to one who builds a small snowball at the top of a mountain. I make sure it's well thought out and compact. And I send it rolling downhill. As it rolls it gains tremendous momentum, grabbing every flake of clutter as it goes.
Thanks for reading.